As you know, EggDonationFriends.com advocates for total transparency in communication and treatment among fertility clinics. We also support those IVF clinics that present the highest standards of patient care and treatment. That is why we have partnered with Temos International Healthcare Accreditation that helps hospitals, clinics and medical travel coordinators to provide top quality performance and care to domestic patients, patients with different cultural backgrounds, and international patients.
This article summarizes the initiatives Temos launched as an accreditation body to support all fertility patients and patient safety as well as hospitals and clinics worldwide to address the current COVID-19 pandemic situation and the looks for the future post-crisis.
COVID-19 pandemic affects all aspects of our life for almost all people all over the world. The full extent of the effect of COVID-19 on infertility treatment is not yet known as new data are still emerging. Temos International Healthcare Accreditation (Temos) endorses the publicized recommendations for recommencing ART treatment by the European Society of Human Reproduction and Genetics (ESHRE), the American Society for Reproductive Medicine (ASRM), the British Fertility Society (BFS) and other reputable associations.
The IVF clinics have started to reopen – this has been great news for the patients! However, patients could be worried about their safety and virus transmission. The clinics needed step-by-step guidance and preparation. ART treatments had to be restarted, active risk mitigation strategies needed to be in place to reduce the risk of viral transmission and to maximize the safety of both patients and staff members.
Step 1
Innovation and the way forward: Development of the Temos "Certificate of Compliance: COVID-19 Safe" – Minimizing the risk of transmission.
The severity of the COVID-19 situation became apparent to the Temos team in March 2020. There was an immediate need for solutions and guidance among hospitals and clinics to assure patients and staff that the risk of transmission was being reduced. Existing protocols on infection control, disaster and crisis management as well as human resources management and other processes required additional, specialized measures in response to the COVID-19 pandemic.
Rigorous review of best international practices, available research e.g. from WHO, ISQua, CDC, ECDC, and the team's experience in other pandemic and emergency situations was rapidly distilled and standards created to form the foundation of Temos' first of its kind COVID-19 Safe program. Temos' unique online tools, used by clients to measure their compliance with each standard, were adapted to the COVID-19 Safe certification program.
On May 06, 2020, version 1.0 of the "COVID-19 Safe" set of standards was published. The standards include guidance to:
Minimize the risk of exposure to SARS-CoV-2
Minimize disease transmission
Identify and triage persons with presumptive COVID-19
Prevent and break infection chains
Reduce negative impacts on emergency departments & hospital bed capacity (where applicable)
Maximize the efficiency of personal protective equipment (PPE) utilization
Prepare for potential staffing shortages
Prepare for a step-by-step re-opening
Prepare for a step-by-step re-opening of departments
Prepare for increasing patient numbers
Prepare to apply alternative & supportive services to reduce over-occupancy.
Specialized standards pertaining to the emerging use of telemedicine and teleconsultation as well as preparing for the next event with crisis communication planning were added. Detailed guidance and recommendations for reproductive care centers were introduced in Annex-II including the well-being of patients, IVF and andrology laboratory equipment and procedures, ART procedures involving the patient and performed in the clinical embryology laboratory as well as cryopreservation bank equipment and procedures.
Step 2
Free access to the standards for everybody
As part of its corporate social responsibility policy, Temos decided to make the standards for its COVID-19 Safe certification program free of charge to anyone, anywhere. Individuals are invited to register for free and then download the standards for free.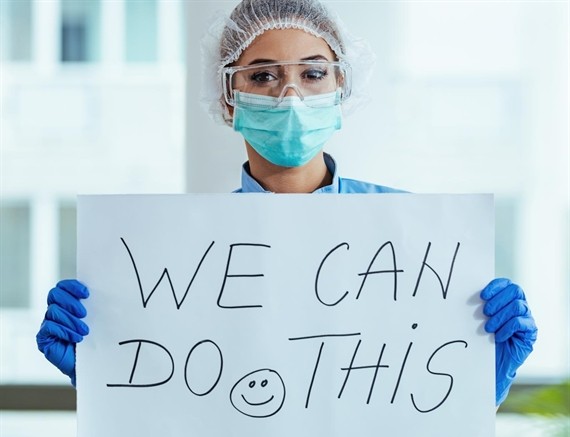 Step 3
Paid option of the COVID-19 Safe certification program
A paid option is offered for clients who can engage the full array of Temos' services, including access to its online tools, an international team of experts, and review of compliance with the program's standards. A virtual assessment program was developed exclusively for the COVID-19 Safe certification program to ensure compliance without compromising the integrity of the program.
Step 4
Continuation of free access to updated versions
The COVID-19 certification program has been very successful – the standards have been downloaded by 170 organizations on six continents. Further, dozens of hospitals and clinics are engaged in the Temos certification process. New clinics are signing up for the COVID-19 Safe program as it is becoming clear that the virus is going to stay with us for a longer time. Patients look for the Temos certification seal as a sign of trust and safety.
The decision was made to continuously update the standards for free as more is learned about this disease. Temos recently issued version 3.0 of the COVID-19 Safe standards which are automatically forwarded to all clients. This process keeps the Temos clients, assessors, and regional office affiliates informed of the latest research and developments.
Yes, we have been aware of the risk of the program's standards being used without permission or copied by competitors. It was accepted as part of our Corporate Social Responsibility. Both of these scenarios have happened. As the saying goes, "Imitation is the sincerest form of flattery". The Temos team is duly committed to continued leadership as well as innovation.
Step 5
What comes next?
The pandemic is far from over. As healthcare providers may struggle to manage the health and safety of patients and staff, Temos offers its continuously updated COVID-19 standards to reproductive care providers (IVF clinics) to download for free. Fertility clinics can opt to engage in the certification process with guidance from the Temos team of experts to identify gaps in their systems and processes. Further organizational learning is available through the accreditation programs available to clinics that want a thorough review of their management systems and patient experience.
And as more is learned about COVID-19 as well as innovations in reproductive care Temos will continue to gather, distill and distribute these insights with leadership, focus, and confidence. Through collaborations based on confidence and transparency, we will weather this storm and come through this test together, stronger than before!
Authors: Dr. Claudia Mika, the Founder and CEO of Temos International Healthcare Accreditation and Elizabeth Ziemba, Regional Director, Temos USA