About EggDonationFriends.com
With patients in mind – and being patients ourselves – we created a unique webpage loaded with useful information on egg donation clinics and procedures worldwide. Our mission is to support transparency of medical standards and pricing policies. We fully realize how hard acquiring essential information may turn out and how distressing unclear and unstable rules as well as insufficient communications with a clinic may be. Having learnt a lot from our own experiences and amassed comments and suggestions from hundreds of other patients – we established an online service for those who are planning to start an egg donation program. We would like to make their life easier, reinforce their sense of security, and raise the level of their personal emotional comfort. We act on a premise that mutual trust as well as high quality and safety of medical services are all best guaranteed by clear clinic-patient communications on offerings and prices alike.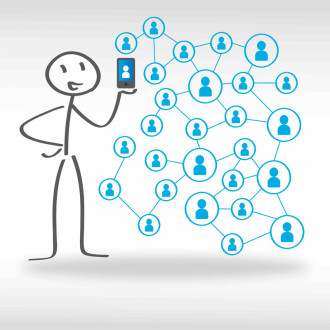 In order to assist others in making the right decisions we built the world's largest database of medical centers running in vitro programs with egg donation. Any clinic providing perspicuous information on its standards, operations and costs involved is awarded a Trusted Clinic Certificate which proves its credibility.
You are welcome to use our website's intuitive interface and browse clinics of your interest by name, by city or by country of location.
Each clinic's profile contains very useful information about:
Clinic's offer and procedures it carries out;
IVF programs with either fresh or frozen eggs – along with treatment costs (so that you can know your options and plan your budget accordingly);
Donor information provided to future parent-recipients (so that you may know on what grounds you can select a donor);
Clinic's ratings by its past patients (please note that adding an opinion of your own will help out those who may be considering this given clinic in the future).
The comparison tool allows patients to quickly confront offers of various clinics – including detailed information on the efficiency of clinics, availability of procedures, pricing of services, conditions of donorship, accessibility of donor data, etc. It can effectively assist you in choosing a clinic that matches your needs and expectations the most.
EggDationFriends.com Community
Advocating for transparency in egg donation infertility treatment, we create a community of patients. We encourage them to share their experiences and lessons learnt in the process. One of the website's functions – Ask Community – provides practical tips concerning both donating and receiving eggs and allows you to add new topics, ask questions, and clarify your doubts thanks to other users' input and help.
Clinics are also encouraged to share advice and undertake educational activities – the Articles section contains various materials prepared by experts from around the globe. The section is intended for those users who wish to read more about undergoing a treatment abroad, about new methods and about donorship in general.
Donating and Receiving Eggs
For many infertile women, in vitro treatment with donor eggs is the only chance for maternity. The procedure may be adopted if:
Patient does not have egg cells of her own – e.g. due to damaged or missing ovaries;
Patient's ovaries malfunction prematurely;
Patient's egg cells are of insufficient quality;
Patient has been diagnosed as having a genetic defect;
Patient has undergone multiple IVF programs – yet to no avail;
Patient is over 40 years old.

Any healthy woman may become an egg donor – by giving her own egg cells voluntarily to a couple that is recommended to receive some.
Donor Selection
Any woman wishing to donate her egg cells to those in need is obliged to undergo a thorough qualification process. It can vary a little from clinic to clinic. Usually, clinics establish basic limitations on candidate's age and health – which are at first verified with a questionnaire. Talking to a few physicians and doing some medical examination may be mandatory, too – including hormonal, infection and genetic testing. More and more often a psychological interview is a part of the routine as well. Once a candidate completes the entire qualification process positively, she is given all necessary paperwork to sign, receives ovary-stimulating medicines, and – at the right time – is subject to a standard egg collection – pick-up procedure.
Types of Egg Donation Programs
There are two types of IVF programs with donated eggs:
Fresh eggs ivf programs require the cycles of both donor and recipient to be synchronized – so appropriate arrangement of the entire treatment is vital. As no invasive procedures are involved here – such programs are often highly efficient (40-60%).
Fresh eggs ivf programs require the cycles of both donor and recipient to be synchronized
Frozen eggs ivf programs allow more flexibility when it comes to planning, however, have certain limitations as well. Freezing and defrosting egg cells may lower their quality which in turn can slightly reduce treatment's efficiency (by 5 to 10%) – yet in most cases, clinics in possession of rich experience and proper equipment are capable of neutralizing this issue nowadays.
Frozen eggs ivf programs allow more flexibility when it comes to planning, however, have certain limitations as well.
In EggDonationFriends database you may find out which clinic performs which type(s) of program(s), to what extent effectively, and at what cost.
IVF With Donor Eggs – Program Timeframe
Egg cell recipients also should prepare themselves for IVF treatment – by undergoing necessary medical examination and testing. If no contraindications occur, a recipient may begin a program which is likely to consist of the following stages:
Initial appointment with a doctor;
Donor selection (parent-recipients should be assisted by a physician or embryologist);
Laboratory procedures (man deposits sperm to be used for donor's eggs fertilization first – then embryos are cultured in the IVF lab);
Patient and embryo transfer preparation (woman takes medicines which make her uterus ready for taking the embryos; the embryo transfer procedure may require a short stay in the clinic).
If you are not sure whether you need to undergo an egg donation program, please consult an infertility specialist.
Getting Ready for Treatment Abroad
Undergoing an IVF treatment with donor eggs abroad has many advantages: in numerous countries infertility clinics offer egg donation programs and professional medical care to a great deal of foreign patients. Couples who decide to take a 'pregnancy trip' do so due to various reasons, including:
Easier access to certain services (e.g. shorter donor eggs waiting lines);
Treatment costs lower than in the home country;
Clinics' experience in the field of egg donation programs;
Clinics' and doctors' internationally acclaimed reputation;
Clinic's attractive geographic location (so that treatment can be combined with some time off in a holiday hot spot);
Treatment efficiency higher than elsewhere.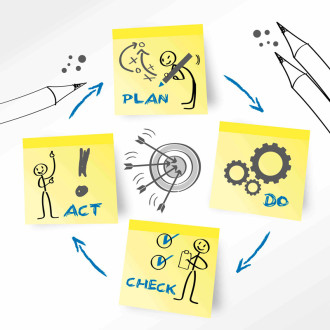 Before you make any final decisions concerning your treatment abroad, think which of the above factors matter for you the most and ask for details in more than one clinic. What else is good to know?
Legal regulations of a given country – e.g. limitations on donating and receiving gametes, requirements to be met by donors, donorship anonymity regulations, procedures allowed within IVF programs, limitation on the number of children born thanks to a single donor, etc.
Plan your travel and stay – find out the costs of travel, transfers and accommodations, check where to seek help while there, how to find your way around town, what sights to see, etc.
Local healthcare conditions and standards – Please note that infertility treatment (incl. egg donation programs) may lead to medical complications! As rare as they may be – it is highly advisable to know what aid you can count on in local hospitals. You may need to take specific medical documentation with you and/or purchase additional medical insurance prior to departure!
The most trustworthy, prestigious and credible clinics in the country – which seem to be the best; which seem to have the most reliable and/or affordable offer (how to choose a clinic – see below).
Find out what other patients have to say (whether already past the procedure or right in the middle of the process of IVF with donor eggs): Ask Community!
Choosing a Clinic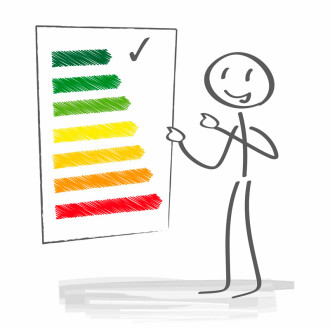 Choosing a place of your treatment is an important step! Before you take it, do consider a few things. Prior to selecting a clinic, please check:
Clinic's overall experience in egg donation programs;
Personnel qualifications and experience as well as the clinic's technological equipment;
Whether the clinic has its own egg cells bank or uses an external supply;
How are egg donors evaluated/qualified (medical examination and verification);
What sort of donors' information is made available to patients;
Clinic's full offer, medical procedures availability and pricing options;
Languages spoken by the clinic's personnel;
Efficiency of egg donation programs executed in the clinic.
Thanks to EggDonationFriends.com you may reach most of the above information much easier – no matter where you want to go!
When contacting a clinic for the fist time it is good to ask how the entire treatment looks like, how many visits you will have to pay them and how long will each of those last, what medical procedures are in use there and what assistance they can provide to you (e.g. airport transfers, hotel booking, etc.).
Use our online comparison tool to easily parallel the offers of various clinics.
We hope that EggDonationFriends.com will help you choose the ivf treatment center best for you!