Did you know that performing a simple endometrial scratch can potentially boost your implantation and pregnancy rate? What is it? And how does it work?
Looking for "best" IVF clinic abroad?
We analyse your needs, egg donor availability, destination preferences and find top IVF Clinics for you.
PreGen, fertility clinic from Spain and UR Vistahermosa Reproduction Unit offer this innovative method (free of charge) for patients who, despite transferring good quality embryos, did not get pregnant.
How do specialists from PreGen perform endometrial scratch?
''Our specialists work directly on the endometrium (inside the uterine cavity). Prior to ovarian stimulation, we perform a little scratch. This scratch changes the balance of endometrium components. Such a procedure enables easier implantation of the embryo in the next cycle'', explains Dr. M. Lloret, Gynaecologist.
The fertility expert admits this technique is not usually performed for all IVF patients. However, the doctors carry out this procedure when there have been implantation failure/s in the past but the patient does not have any uterine or endometrial pathology. Endometrial scratch is also done when patients keep experiencing embryo implantation failure, in spite of high quality embryos and when an easy embryo transfer has been performed.
Is endometrial scratch painful?
''This is a straightforward method. There is no discomfort and no anaesthesia is required. Endometrial scratch guarantees very good results and it greatly improves pregnancy rate'', says Dr. Lloret. Read more about egg donation success rates.
The doctor from the reproduction department explains that ''even though the procedure is simple, it seems that embryo's acceptation mechanism is simply triggered by the scratch''.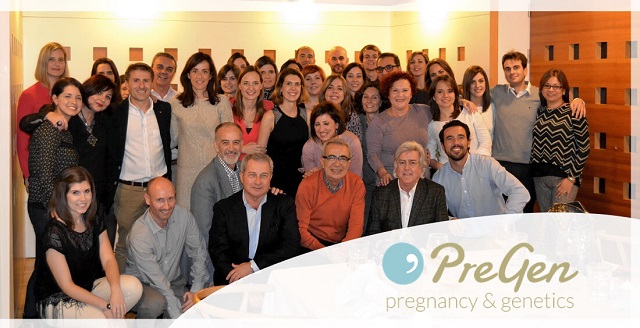 The Director of PreGen/UR Vistahermosa, Dr. J. L. Gálvez, says that ''if this procedure is needed for the patient, our unit will absorb the costs and will not charge the patient. Still, in other fertility clinics, it is often an 'add on charge' for patients".
The clinic in Alicante, Spain has over 35 years of experience in treating infertility, carries out over 1,500 procedures every year and is a university level educational center. Patients are treated using the newest technology and by expert doctors with transparency of our procedures, quality and expertise at affordable price.
Interested? Would you like to know more about Pregen's offer and the method to increase your implantation rate? Contact the clinic here.