You have probably been to beauty, fashion or automotive trade shows before. Have you heard of fertility fairs? Yes! Now you can meet many fertility specialists from different clinics all under one roof!
What is Kinderwunschtage?
Kinderwunschtage is the only event of its kind in Germany where couples like you can meet and talk to fertility experts, get advice, support, and learn about various treatments. A perfect way to make the first step to start or extend your family!
The fertility clinic we list on eggdonationfriends.com, Intersono IVF, a clinic from Ukraine was an exhibitor at Kinderwunschtage. The event was held on 18 and 19 February, in Berlin. Kinderwunschtage is​ so far the biggest German fertility show ​for infertile couples where​ ​they can meet experienced fertility experts to get professional advice and or second opinion.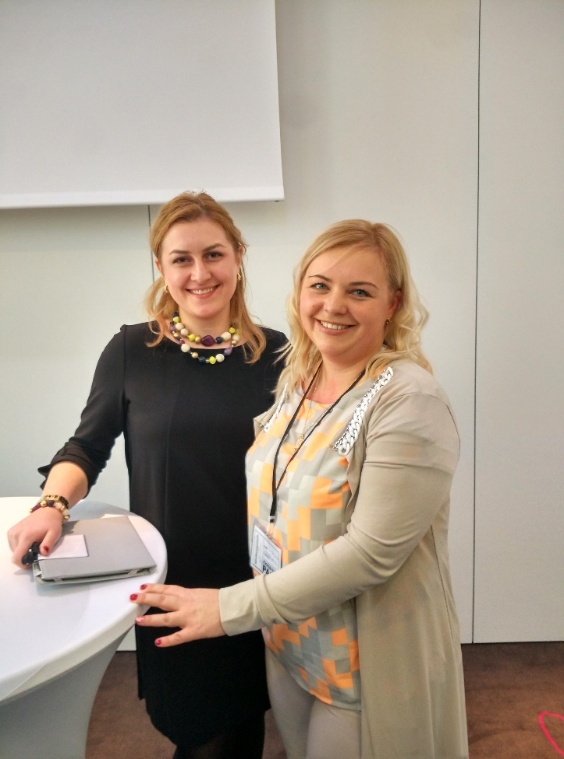 The outcome and the response of the public were more than positive: over 1,000 exhibitors in total and 400 prospective patients (couples like you) visited Intersono IVF clinic stand looking for an IVF treatment, legal egg donation and surrogacy options. German couples are highly interested in oocyte donation & surrogacy in Ukraine, because German law considers these types of treatment illegal. It is perfectly legal in Ukraine. Order №787 of Ukrainian Ministry of Healthcare reads:
surrogacy, gamete and embryo donation, PGD are legal in Ukraine;
for international patients, oocyte donors & sperm donors can be identifiable on unique occasions;
only couples who are married can benefit from surrogacy;
to be eligible for ART treatment the couple must have medical indications;
patients are eligible for unlimited attempts.
During the two days of the fair the Intersono specialists were giving free fertility consultation. They were supported by a surrogacy lawyer, A. Herman, and  dr. Dorofeyeva who assisted all couples who needed advice.
What were the most frequently asked questions?
The couples usually asked questions concerning fertility treatments, most convenient time to begin, a list of obligatory medical tests, suggestions on how to select the right egg or sperm donor, oocyte donation and surrogacy program specifics.
During Kinderwunschtage all visitors also could attend expert seminars. The event featured a staggering number of 50 seminars, 30 speakers and fertility experts and 4 seminar rooms. The specialists from Intersono delivered 2 talks; on the benefits of IVF treatment in Ukraine for German patients and on how to select a proper IVF treatment. Dr. Uliana Dorofeyeva and Anastasiya Herman advised the visitors-patients about Ukrainian law related to oocyte donation and surrogacy in that country.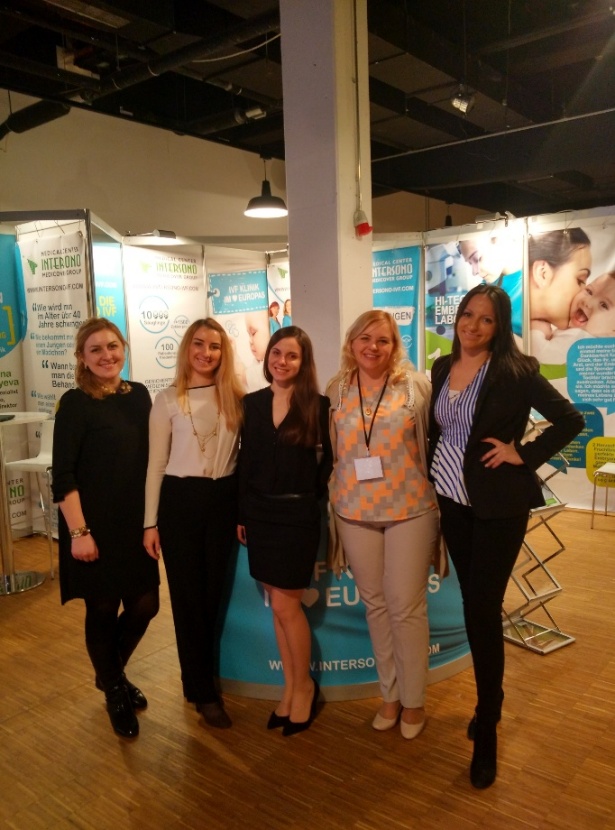 What does the doctor say?
Dr. Dorofeyeva, who is the Medical Director at Intersono, summarized the event. She said that prior to traveling to Ukraine for egg donation and surrogacy, German patients ask plenty of questions. They want to know about the clinic's success rates, embryo lab, the clinic's certificates and quality control in use. The aim of Intersono IVF clinic is to comply with International Quality Standards and EU-Tissue Directives. The clinic's international team thinks it is crucial for them to participate in fertility shows like this, where the staff can meet and interact with their patients. This way the clinic can understand the patients' needs and expectations better and improve the quality of the services offered.
If you visited the fertility show, we hope you had a chance to talk to the specialists who cleared your doubts and suggested the right course of treatment. If you didn't have a chance to visit Kinderwunschtage, do not worry. You can still find and contact fertility clinics from the comfort of your home. Tell us about your expectations, fill out a simple form and get 3 best offers from top rated IVF Clinics. It is FREE and simple. Good luck!