Every Wednesday we publish an article about one of the winners of IVF CLINIC AWARD 2017. The award in the category of the IVF Agency of the Year has been given to Medistella – patient-friendly fertility agency from the Czech Republic.
Medistella has been founded to assist international fertility patients wishing to travel abroad to have more affordable IVF with donor eggs. The agency helps patients find the right specialists for their needs, prepare the necessary medical documentation and get ready for their journey to become parents.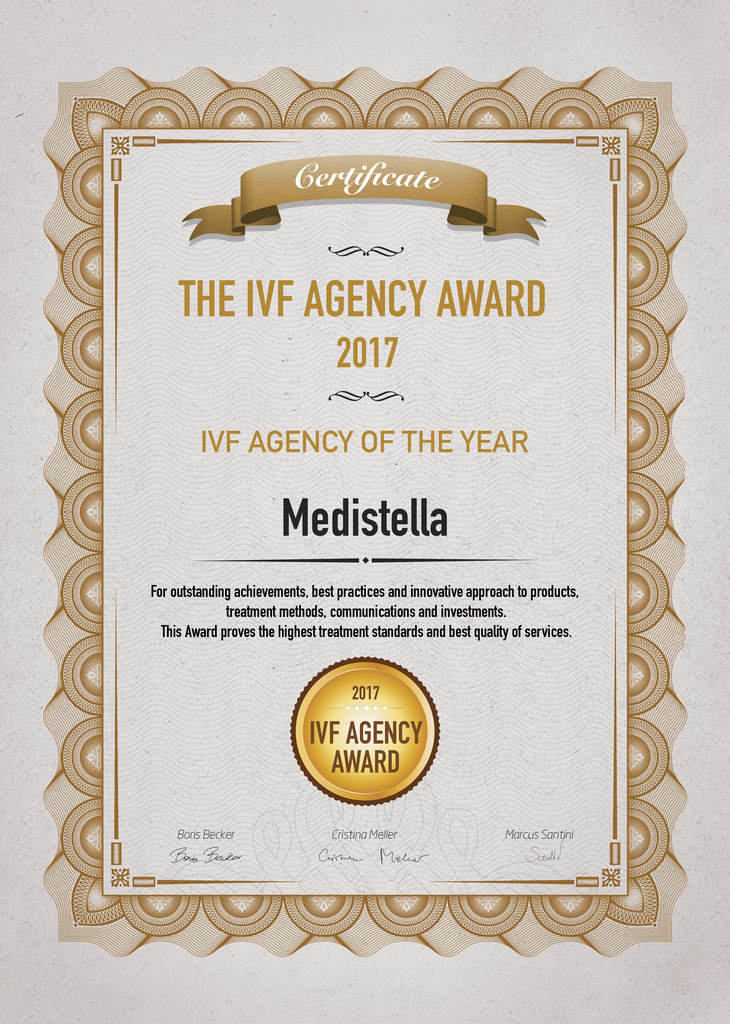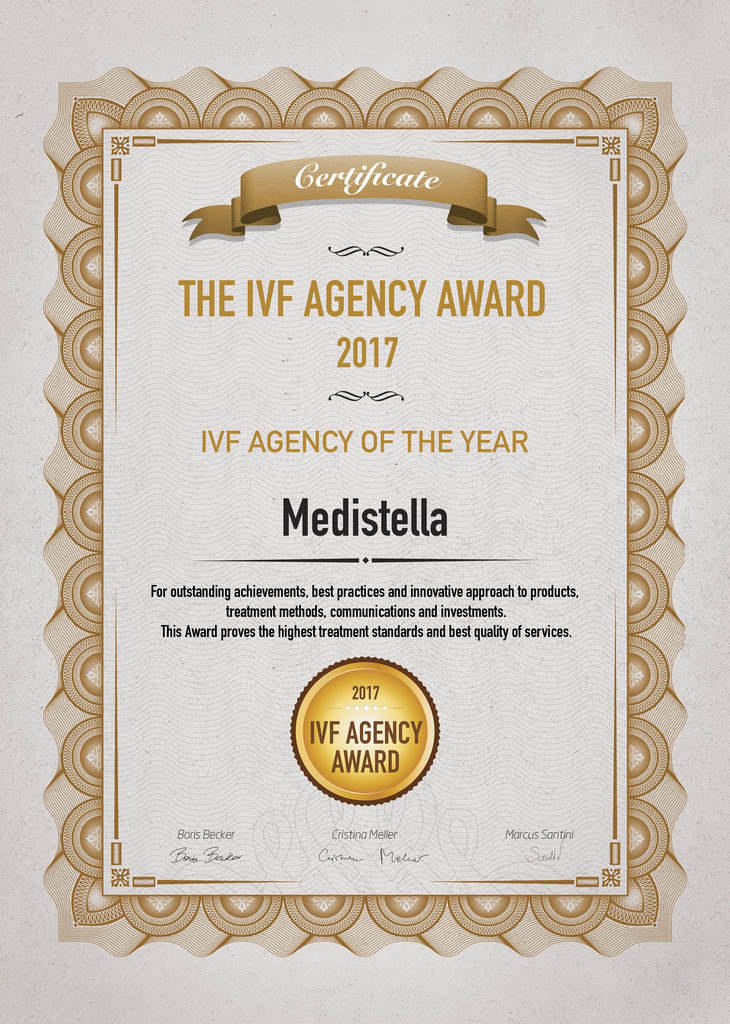 IVF Agency of the Year – why Medistella?
EggDonationFriends jury panel has decided that Medistella deserves the award for the best IVF Agency of the Year 2017 because it is a one stop shop for patients who have already decided they want to travel abroad for IVF. The agency caters for all patients' needs and aims to provide comprehensive support in patients mother tongue. Patients can choose from treatment at Spanish, Czech, Greek, Slovakian or Ukrainian clinics. Medistella only works with the best thoroughly screened clinics to make sure the patients receive top quality care.
Medistella is a unique agency with a big heart. Its team is made up of three dedicated female coordinators whose work is their passion. Meet Medistella's patient coordinators:
Michaela Novotná – speaks fluent Czech and English and is happy to assist patients on every step of the journey,
Daniela Müllerová – speaks fluent Czech and Italian and has many years' experience in fertility patient support,
Anna Dostálová – speaks Czech, English, Italian, Spanish and Ukrainian. International patients appreciate the possibility to communicate in their native language which makes the whole experience easier and more straightforward.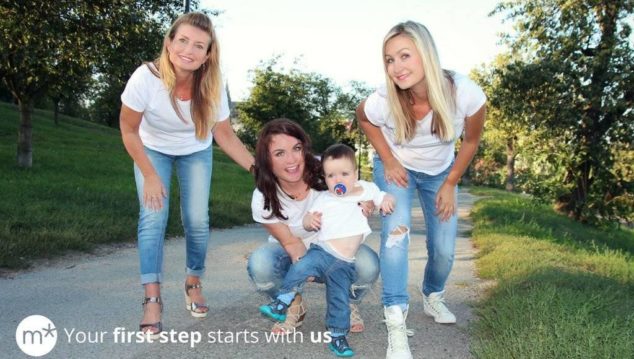 Medistella is an agency like no other – its coordinators understand patients and work closely with them to help them find the most suitable medical facility. The coordinators understand that fertility treatment is a roller coaster of emotions and take that into consideration when dealing with individual patients.
We have asked Medistella a few questions about their work and the award they received.
EggDonationFriends: Why did you decide to apply for IVF AGENCY AWARD 2017?
Medistella: We decided to send our application for IVF AWARDS in our category because we are confident and proud of the results which we accomplished in 2017. Thanks to our partners that we thoroughly choose and our passion for our job we managed to help out many fertility patients with a smooth process of their IVF treatment.
EDF: What does it mean to you to win the award in your category?
Medistella: Winning this award proves that what we do makes a difference not only to us but most importantly a huge difference in our patients' lives. It gives us an incredible boost to maintain our hard work and try even harder in order to make patients happy and receive more awards in the future.
EDF: What has changed in your clinic since last year?
Medistella: Our agency is constantly changing and developing but the pillars are still the same:
we connect patients in need of fertility treatment with the best specialists in the field,
we strive to make the whole process as smooth and stress-free as possible,
we act out of the box taking care of the patients with complicated medical history,
we search for alternative solutions for patients who have not had successful treatment yet,
we continuously improve not only our services but we also help our clinic partners to provide the best possible patient service.
Last year, 2017, brought new strategies, partnerships, facilities, many positive results, more happy and satisfied patients, several challenges and improved services.
Visit Medistella's profile, contact the coordinators and find out what they can do for you.