Watch the EggDonationFriends and WhereIVF webinar on the topic of "IVF & Embryo transfer -⁠ how important is it to prepare a woman for transfer? What's the proper procedure of preparing the endometrium for embryo transfer?" Our guest speaker was Dr Constantino Dino Demetroulis. He has been a Director of  Biogenetic center for Human Reproduction, Greece, since 2000. He is also an experienced Obstetrician Gynecologist with a subspecialty in Human Reproduction, IVF and Reproductive Endocrinology.
Dr Dinor was raised in a medical environment, spending a lot of time in his father's lab, and later in the IVF unit that he had set up, Biogenetic for HR which was the first IVF  center in Greece in 1984. Dr Demetroulis has gained his experience at University Hospitals in the UK, The Royal London Hospital, St Bartholomew's Hospital and Newham General Hospital of London.
He is a member of numerous international academic societies, among others  European Society of Human Reproduction and Embryology, American Society for Reproductive Medicine or International Society of Gynecological Endocrinology.
Dr Dino's motto is:
A baby for every couple.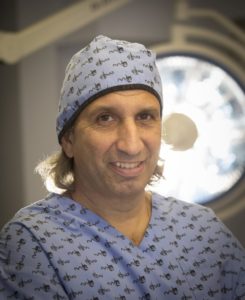 Dr Demetroulis is very active in medical research: he was a co-investigator in the study of the fallopian tube cell biology and metabolism and studied the incidence and significance of necrospermia in fertile and subfertile males. He is also interested in the studies on the effect of stress on the male partner in infertile couples, polycystic ovaries and diabetes and misoprostol for the treatment of miscarriages. If you experience any of the above issues and wish to commence IVF or egg donation treatment in Greece, we recommend you contact the clinic and book a consultation with dr Demetroulis or one of the other specialists from the Biogenetic team.
Keep checking this space as soon we will publish the complete Q&A transcript from the webinar.