IVF oriented live webinars and videos.
EggDonationFriends have teamed up with the best IVF specialists to provide you, the patients, content-rich live webinars on various topics related to infertility treatments, diagnostics and modern IVF technologies.
Webinars organized & recorded so far.
All webinars are recorded and available to watch for free.
#IVFWebinars is the biggest online patient support project of this kind.
Its goal is to support infertility patients who are planning to undergo IVF or are in the process of IVF treatment.
All our webinars are packed with relevant knowledge and IVF facts straight from fertility experts. EggDonationFriends work with the best specialists in the field to provide you, the patients, the reliable information on various topics related to infertility treatments and solutions.
Each webinar is centred around one topic only and contains an expert's presentation and Questions & Answers session where patients can ask questions live and get their answers.
The entire webinar content is published on our site in separate blog posts. You can watch all webinar recordings and read transcriptions of all Questions & Answers sessions – it's free.
We focus on IVF and Donor Egg treatment, however, we go beyond that:
IVF diagnostics, genetic testing, surrogacy – our experts are happy to discuss any IVF related subject. How do we choose webinar topics? All of them are suggested by the users of our website.

Read more...
The Donor Conception Network's vision is a society where a climate of openness and understanding about donor conception enables people considering it to make informed decisions and helps build families who are confident, accepted and have a secure identity.
The Donor Conception Network delivers high quality, non-judgemental and inclusive support and information to would-be and current parents and their children to enable them to navigate the often complex and individual journey of donor conception. We offer meetups around the UK and Ireland, UK conferences and a range of opportunities online and in-person to connect with others offering mutual peer support. We help parents in being open with their children and the wider community (as appropriate) and provide resources and services for people to consider the why, how and when of 'telling'. With over 25 years' experience we are experts in our field.
We are a pioneering parent-led and child-centred organisation and a trusted authority on the social and emotional aspects of building or expanding a family using donor conception. We are at the forefront of the donor conception movement, bringing our long experience and the voices of our members to inform professionals, practitioners and policy makers in the UK and worldwide.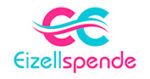 Read more...
Eizellspende.de is the oldest Internet portal from Germany, which informs infertile couples about egg donation.
It is a website of patients for patients.
20 years ago, there you can´t find information about egg donation and this is the reason why this website was founded. Over the last 20 years, a wealth of knowledge and information has accumulated, which has already helped many couples on the way to the Desired Child.
On the website, infertile couples find a variety of information about egg donation. There are descriptions about the process of an egg donation, the different options for egg donation, but also what you should consider when choosing your fertility clinic and the donor and much more information worth knowing. A list of clinics from European countries completes the offer.
The heart of the website www.eizellspende.de is the Forum. Here infertile couples can share their experience with their clinic, write about the current situation of their treatment, about their feelings, their hopes but also their fears. Important is the fellowship at the Forum, the couples give each other support and hope. They suffer from a negative pregnancy test, keep their fingers crossed for a successful treatment and look forward to the birth of the desired child. It is always a pleasure to read this support, a community that holds together, much, that supports each other and is mutually supportive.
The forum and thus the members are supported by a reproductive medicine, he offers a free second opinion. He supports the couples with urgent medical questions about the treatment in the context of egg donation.
www.eizellspende.de is very happy about the many children who have seen the light of day on the website and is sure that there will be a lot more. An incentive to continue to support the couples seeking help.
Also, English speaking couples can use the Forum, because you can change the language of the Forum very easily.

Read more...
Fertility Clinics Abroad is a portal that provides all the information you need to find the best fertility clinic for you in Europe.
If you considering IVF treatment abroad, Fertility Clinics Abroad is a right place for you to start. They know, that finding the best clinic for your needs might be difficult, so they try to help you by creating informative articles and describing the clinics in a transparent way.  You can find there clinics which perform IVF techniques such as ICSI, IMSI or PGD and others, compare success rates and clinic's experience with egg donation.
Nowadays, so many people are travelling abroad each year for IVF treatment. Mostly because the price of egg donation treatment in their home country is too high and the clinics there lack in experience. In Europe many countries have high success rates and the treatment is more affordable. Fertility Clinics Abroad help you find the right one.