Events, webinars, and online meetings on the topic of fertility and becoming parents are booming in European countries. Thanks to Kinderwunsch Info Weekend, Switzerland will also finally have its own local event. The first Kinderwunsch Info Weekend in Switzerland will take place over the weekend of 16th-17th October 2021 at Technopark Zurich. The event will gather, under one roof, numerous presentations on the topics of fertility preservation, artificial insemination, different methods of fertility treatment, use of homeopathy, legal aspects and costs, adoption, and foster care. The participants will get a unique chance to meet and speak to fertility specialists, consultants, and health professionals from Switzerland and other European countries. If you need advice on various options, chances, and risks related to the journey of becoming parents, this event is for you. What's more, you will be able to attend approximately 20 presentations per day given on a wide range of fertility topics. The invited medical specialists from Switzerland and abroad will share their expertise with the participants.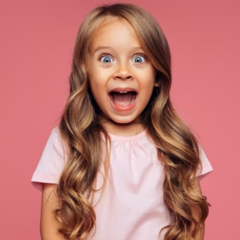 Kinderwunsch Info Weekend Online
The Kinderwunsch Info Weekend is the first and only information event of this kind in Switzerland. For those of you that cannot attend in person, the event will be available in digital form on the Kinderwunsch Focus Page created in collaboration with the Annabelle magazine. There are also free tickets available here for media representatives.
Many of us know people who have not fulfilled their desire to have children for various reasons. However, it's quite easy to get a personal, non-binding and competent picture of the options. Our local and international experts will provide an overview of the wide range of options available in Switzerland and overseas – the initiators of the Kinderwunsch Info Weekend say.
The estimates suggest that around 200,000 people in Switzerland are affected by unwanted childlessness. Most people seek information online, however, there are many questions that remain unanswered.
Which option is right in your personal situation?
How should you proceed?
What are the chances and risks?
Could adoption be an option?
The Kinderwunsch Info Weekend provides an opportunity to get comprehensive and unbiased advice from health experts and fertility professionals.
The Programme Overview
The experts from many countries will speak on all the modern methods of reproductive treatment, the chances and risks and how to naturally increase fertility. Here are some of the organisations and clinics that will be present during the event:
Kinderwunschzentrum Baden, Baden-Dättwil, Switzerland, kinderwunschbaden.ch
IVF-Spain, Alicante, Spain, ivf-spain.com
SHI Homöopathie AG, Zug, Switzerland, shi.ch – Clinica Tambre, Madrid, Spain, clinicatambre.de
Ferticare, Prague, Czech Republic, ferticareprague.eu
PACH Pflege- und Adoptivkinder Schweiz, Zurich, Switzerland, pa-ch.ch
Kinderwunsch Coaching, Zurich, Switzerland, kinderwunsch-coaching.ch
Garavelas Medical Group, Athens, Greece, garavelasmedicalgroup.com
Barcelona IVF, Barcelona, Spain, barcelonaivf.com
Nadezhda Clinic, Sofia, Bulgaria, nadezhda.bg
Serum IVF, Athens, Greece, ivfserum.com
Fertile Mind Coaching, Zurich, Switzerland, fertilemindcoaching.com
Lanter Rechtsanwälte, Zurich, Switzerland, lanter.biz
Your IVF Support, Biel, Switzerland, yourivfsupport.com
Salomea Fertility Yoga, Basel, Switzerland, salomea.ch
Next Generation Clinic, Moscow, Russia, ngc.ru
Scandinavia AVA-Peter Clinic, St. Petersburg, Russia, avapeter.com.
The specialists will also be available during the weekend at their meeting stands for any further questions. Get your tickets for this event here. The Kinderwunsch Info Weekend and the Annabelle Kinderwunsch Focus Page are organized and supervised by Airdoc Health Travel GmbH.