George M. Church, an American geneticist, once said: "You should have personalized genomics, personalized physiology, personalized medicine, where each person's different, and each body is an integrated whole." This quote is definitely reflected in ReproGenesis team's daily work with infertility patients. EggDonationFriends jury panel has decided to award ReproGenesis for their outstanding efforts in Personalized Treatment. The clinic received IVF CLINIC AWARD 2017.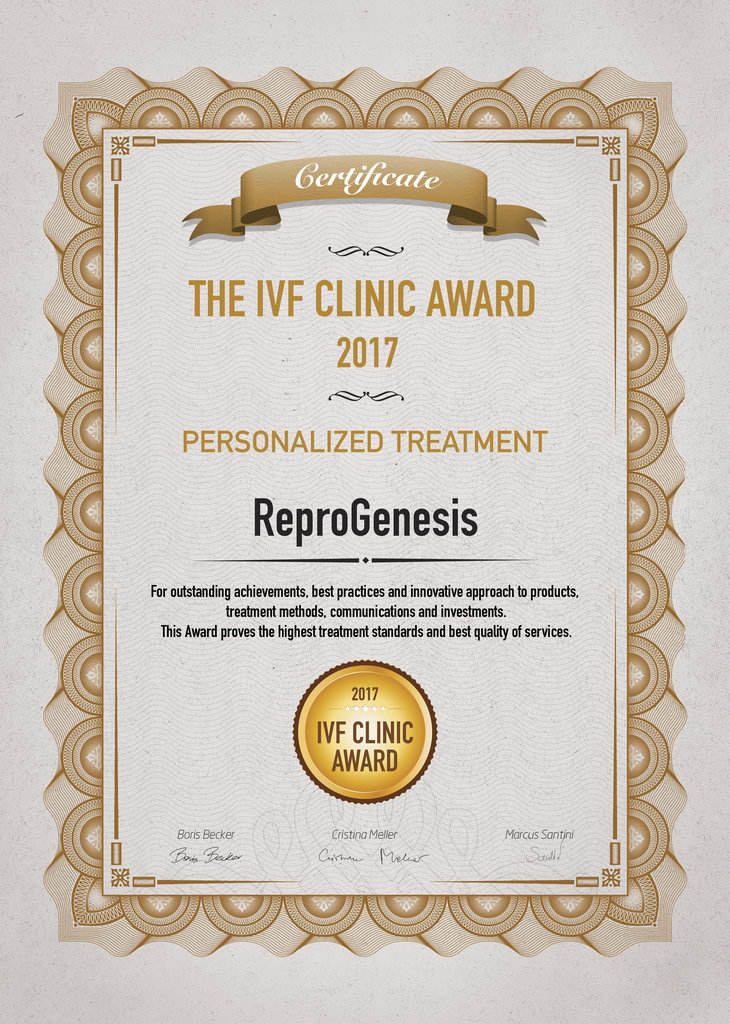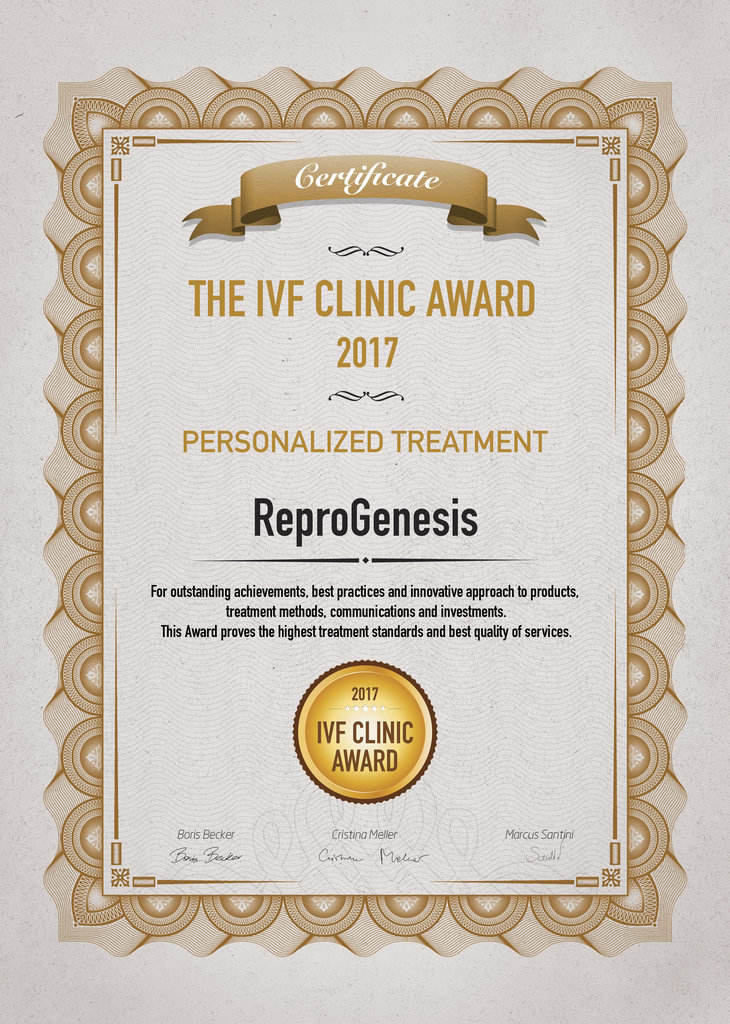 ReproGenesis, based in the Czech Republic, is a popular IVF treatment destination, especially for German couples. The clinic's medical staff is proud of their 67% average success rate of IVF with donated eggs. The clinic's offer include free online consultation, emergency contact 24 hours and airport pickup for international patients and a broad selection of infertility treatment methods so all infertile couples can benefit from treatment that answers their needs. The first step is always performing a series of tests of your and your partner's reproductive condition, then only the doctor can recommend the most adequate treatment solution.
Personalized Treatment at ReproGenesis
Fertility specialists at Reprogenesis fully understand that every infertility case is different and that such treatment requires a great deal of expertise and empathy. All in all, it is the patients who put their dreams in the hands of experienced doctors and highly-qualified embryologists. The medical and patient coordinator team do their best to ensure stress-free and comfortable fertility journey for all their patients.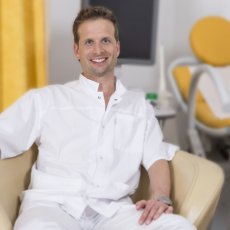 EggDonationFriends spoke to dr Marcel Štelcl, Chief Physician at ReproGenesis.
EDF: You have previously won IVF AWARD in the category Personalised Treatment. Why did you apply for IVF CLINIC AWARD 2017?
dr Marcel Štelcl: We believe in what we do. Every member of our team has many years of experience in reproductive medicine and we are glad to be recognised one more time for our hard work, commitment, personal effort and great results. We love our mission and appreciate that our endeavours are reflected in an award like IVF CLINIC AWARD 2017.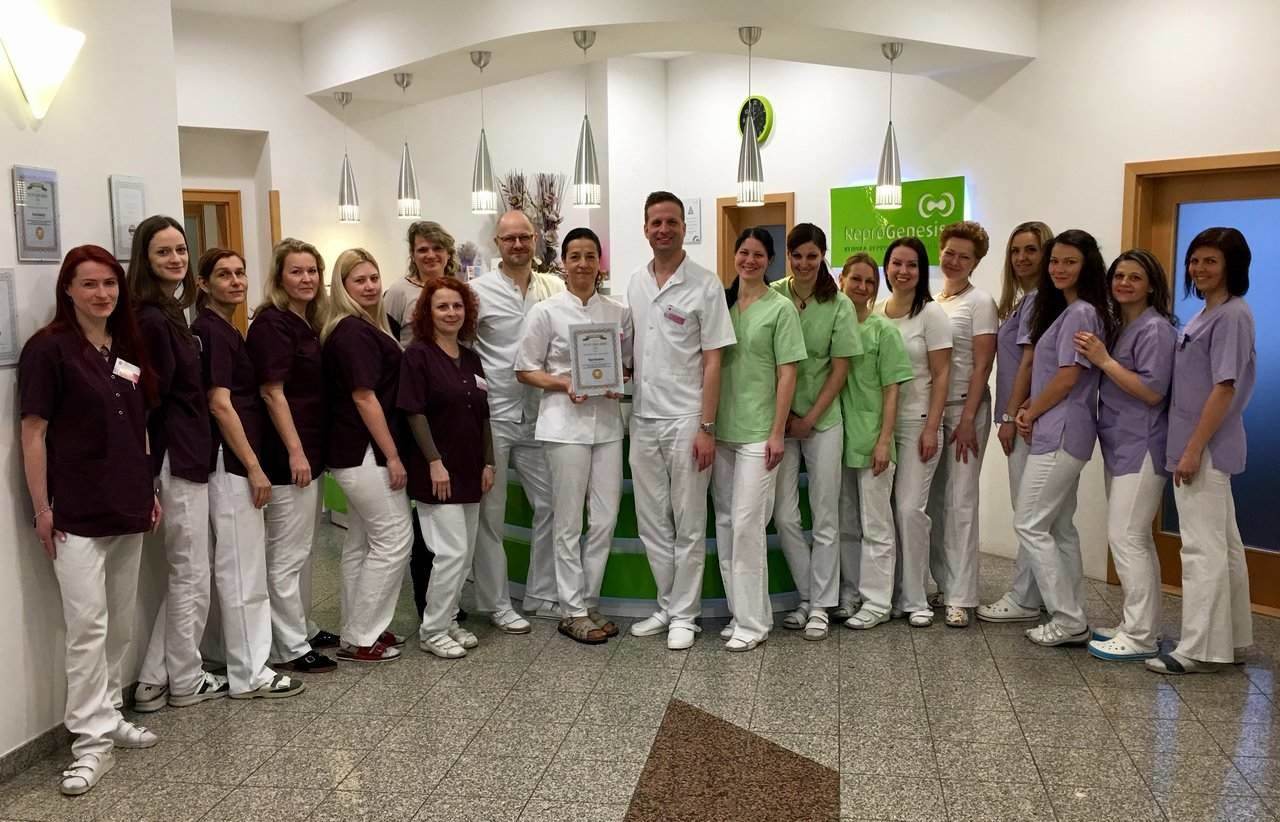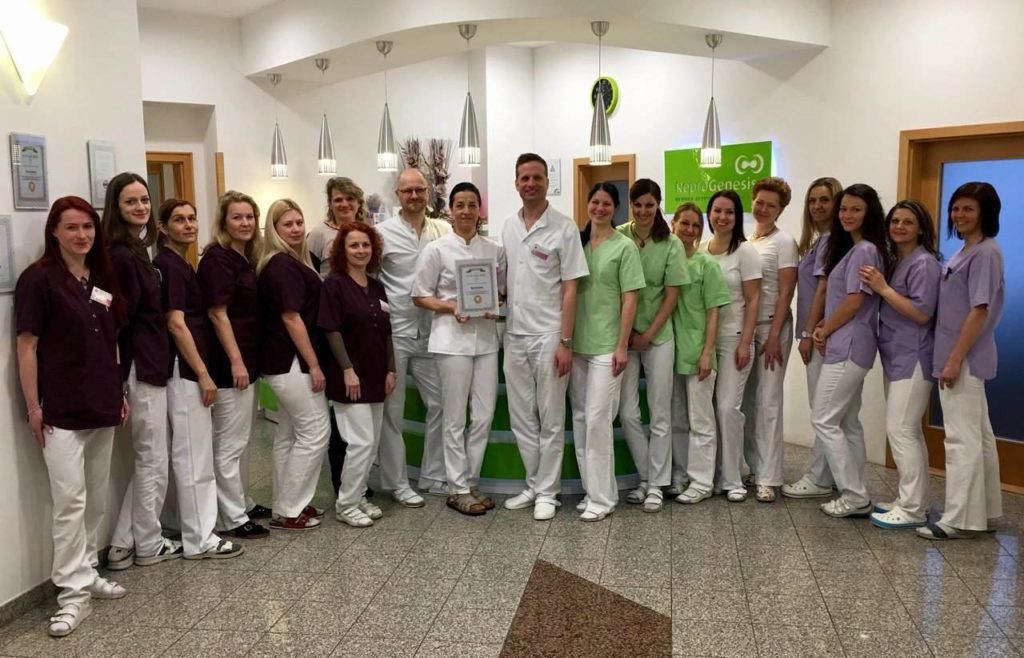 EDF: What does it mean to you to win the award for Personalized Treatment?
dr Marcel Štelcl: Being awarded for best Personalized Treatment is a confirmation that the patient-centred treatment we offer is our huge advantage in comparison to our competitors. The award also shows how great attention we pay to individualized patient care. We are proud to excel in making our patients feel safe and being in good hands. Over the years we have mastered scheduling and organising the stages of treatment to make sure the entire process is smooth and obstacle-free. Our team members trylu love what they do and are all driven by strong desire to help and support. To be awarded for Personalized Treatment is a huge satisfaction for all of us.
EDF: What has changed in ReproGenesis since last year?
dr Marcel Štelcl: Our team has grown in order to provide best services possible to a growing number of patients, mostly from abroad. New members of our coordinator team are also native speakers from countries we have recently reached out to. Last year we built a new acupuncture place and moved to a different part of the clinic for better patient privacy. We also broadened our range of infertility treatment methods by the latest methods in assisted reproduction field. We invested in new laboratory equipment. We established new cooperation with medical facilities and physicians outside the Czech Republic to make sure we have other options for our patients where they can be supported at their home country during the process of treatment with us. We are still working on further improvement as we believe our patients deserve better and better service every year.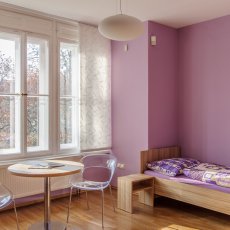 If you interested in IVF treatment in the Czech Republic, check the featured clinics in this country.