Why Australian patients are turning to Europe for egg donation treatment? Is it the price? The availability of egg or sperm donors? Perhaps anonymous donors? If you live in Australia or outside Europe and looking to have IVF egg donation treatment, this webinar is for you.
NEW WEBINAR TIME & DATE! Register for our online event that will be held on Wednesday, November 14 2018 at 9 AM London time. Our guest speaker will be Dr. Ruth Sánchez from Reproduction Unit of Clínica Vistahermosa.
Dr Ruth Sánchez has been working as a gynecologist at this Alicante clinics since 2000. She has been an attending physician in the Gynecology & Obstetrics Dept. at the General Hospital of Elda (Alicante) and has been treating patients as a Doctor of Medicine and Surgery, at the hospital since 2015. Dr Sánchez obtained her medical degree from University of Alicante in 1995.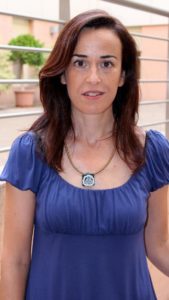 She has published many articles, publications, and delivered many talks at various Congresses on Assisted Reproduction and Gynecology. She is also a member of scientific associations such as the Spanish Association of Gynecology and Obstetrics, Ultrasound Section of the Spanish Society of Gynecology, Valencian Community Association of Gynecology and Obstetrics and Obstetrics and Spanish Fertility Society.
If you wish to know more about your IVF egg donation options in Europe and how can Australian patients benefit from treatment in Europe, join our webinar on 14th Nov 2018 at 9 AM London time.