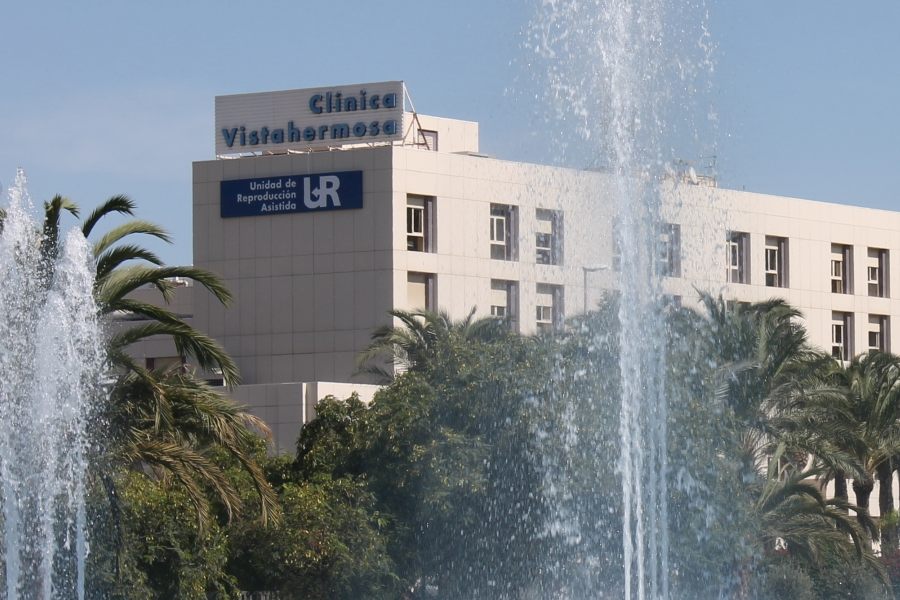 Egg Donation Cycle to Maximize the Chances
- PreGen-Vistahermosa
Why choose PreGen-Vistahermosa?
This egg donation program is aimed at women who, due to their age, genetic background, surgeries or because of illness, cannot get pregnant. The reasons can be several, but basically, it is a lack of proper ovarian functioning to produce eggs or produce them of poor quality. Medical and biological advances, together with the solidarity of many women who are of fertile age, allow that the donation of a cell as the oocyte, lets millions of couples around the world achieve something so natural, but in occasions complex, like having children.
In the HLA Vistahermosa Reproduction Unit, egg donation is one of the most effective treatments in assisted reproduction and is done strictly following the legal requirements. This means not only the donor age limit, between 18 and 35, and the gynecological, hormonal, and genetic studies but the anonymity of the donor and the recipient. Below we present the Top Egg Donation Programme at Pregen-Vistahermosa.
Programme restrictions and qualification criteria
the clinic is located in a hospital,
embryo transfer guaranteed, not the number of oocytes,
no donor sharing scheme,
embryo transfer only at the blastocyst stage (day 5),
only the best embryos with the highest level of implantation are frozen,
full anonymity of both the donor and recipient,
donors are available immediately except for uncommon phenotypes,
the first and only one in Europe – Biobank of donor DNA samples,
own genetics unit to make treatment more personalised,
success rates above the standards published by the Spanish Society of Fertility.
Egg Donation Programme
at PreGen-Vistahermosa
Sperm freezing up to transfer

Online follow-up consultation (if necessary)

Accommodation arrangements and taxi transfers

Donor matching with Fenomatch™ included
Costs of services not included in the program
First medical consultation

€80 (no tests included)

Qualification for treatment

Qualification tests for woman and man

€350

Package of standard tests

Vitrification of remaining embryos and storage for 1 year

€920

€520 - vitrification + €400 annual storage