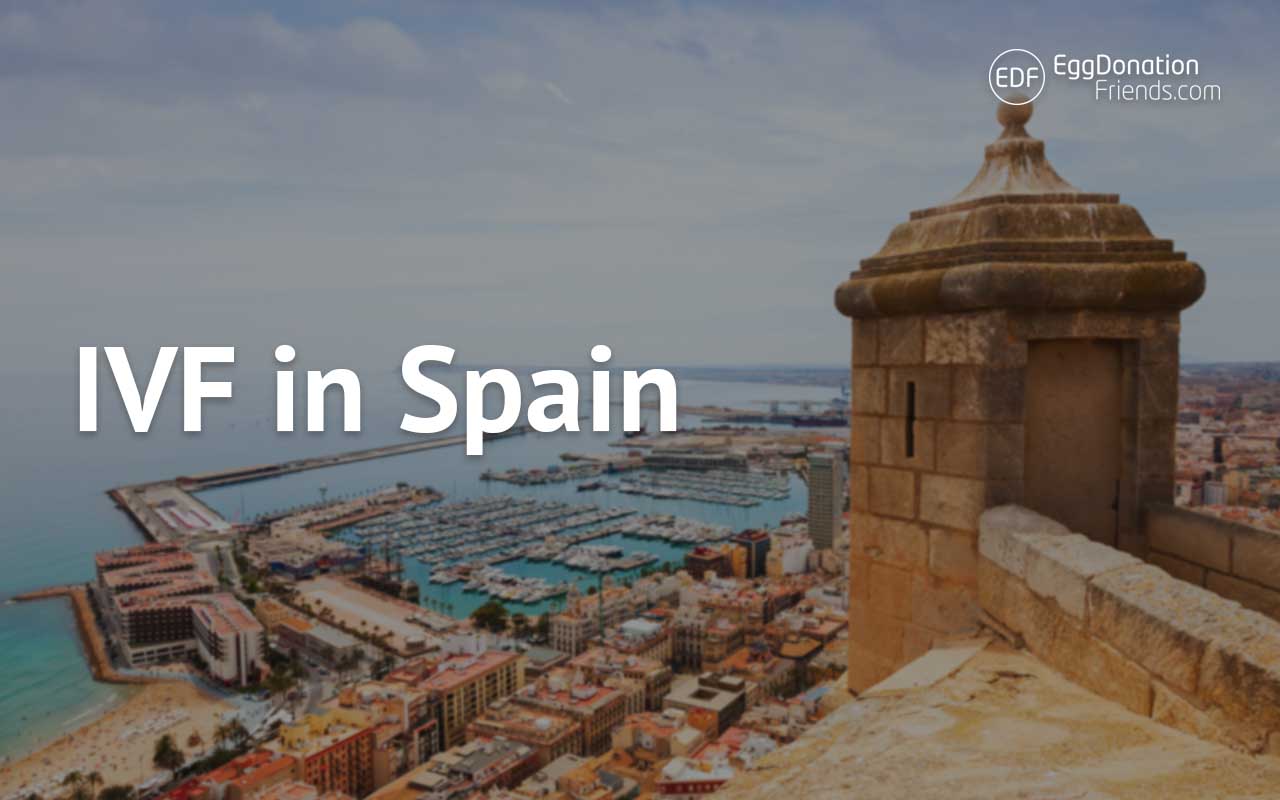 Why should I choose Spain for my IVF treatment?
Spain is the first IVF destination for international IVF patients nowadays – in fact, ever since it passed its reproductive legislation in 2006. When it comes to fertillity treatments, Spain offers safety, reliability and exceptionally high quality of medical standards. Liberal legislation allows for a wide range of fertility treatment procedures, regardless of marital status and sexual orientation. Egg donation is also very popular, with very short or instant waiting time reported by clinics.
Find IVF and Egg Donation Clinics in Spain
IVF clinics in Spain
When you're considering IVF with own eggs or egg donation in Spain, best clinics are there for you. Spanish IVF clinics boast well-deserved reputation for results and high standards of care. They are often staffed with multilingual personnel and as a general rule have no problem assisting foreign patients. English is widely spoken, alongside other European languages, such as French, German, and Italian. Patients report very accommodating attitudes from doctors and other medical staff.
As Spain is part of the Schengen zone, visa-free travel is available for most Europeans, making treatment there as accessible as possible for patients from all over Europe, including those from the UK, Germany, France and Italy. Additionally, Spanish IVF clinics are usually and regularly chosen by international patients from the United States, Canada and Australia.
The most popular cities for IVF patients from abroad in Spain are Madrid, Barcelona, Alicante, and Valencia. If you type in phrases such as "IVF in Madrid", "IVF in Barcelona", "IVF in Alicante", "IVF in Valencia" , or "egg donation Madrid" you will find many IVF clinics that treat patients in these areas.
Clinics in Spain are required to report their results to the European IVF Monitoring Consortium (EIM), as well as the SEF – Spanish Fertility Society1. The results are then compiled into an annual report published by the European Society of Human Reproduction, ESHRE – and SEF – the Spanish Fertility Society. Below, you can find the data regarding Spain, as published in the 2016 SEF report.
IVF clinics in Spain- SEF (Spanish Fertility Society) - data for 2016
Number of IVF clinics in Spain
240
Number of IVF clinis in Spain reporting to SEF
240
Own eggs cycles performed in Spain
51,591
Donor eggs cycles performed in Spain
22,982
IVF donor eggs - success rates
(pregnancies/embryo transfer)
54.3%
IVF with own egg - success rates
(aspirations - egg retrievals / embryo transfer)
34.7%
As you can see, over 22 thousand egg donation cycles were performed in Spain during 2016. This places the country as the number 1 destination for egg donation in Europe. The high success rates – well over 50% – prove how experienced Spanish clinics are.
IVF treatment options in Spain
Spain offers one of the most liberal legislations concerning IVF treatment – not only in Europe, but also in the whole IVF world. Single women, married heterosexual and female homosexual couples and registered heterosexual partners can equally qualify for assisted reproduction. The country is also impressive in terms of available treatment options. If you're looking for the latest advances and techniques in IVF, you'll probably find them in Spain.
There is a maximum legal limit as to how old a patient can be – 50 years old in most cases. However, if there is such a need, some clinics may hold a case conference regarding older patients (up to 52) based on individual circumstances. Conversely, there is no legal limit on the male partner's age. Unlike other countries with stricter age policies, treatment options are the same for each patient.
In Spain, egg donation as well as sperm and embryo donations are permitted. All donation treatments are strictly anonymous, with donor and patient identities being strictly guarded by the clinic. Social freezing of eggs is permitted, as is embryo freezing. There is no limit as to how long frozen oocytes or embryos may be stored.
IVF and Egg Donation in Spain
Maximum patient age
50
(Some clinics may accept older patients based on individual circumstances)
IVF treatments for single women
Allowed
IVF treatments for lesbian couples
Allowed
Gender selection
Not allowed for family balancing reasons
Allowed only if there are medical reasons
Maximum number of embryos to transfer
IVF with donor eggs
3
Maximum number of embryos to transfer
IVF with own eggs
3
Egg donor availability
Very good
Egg donor age
18-35
Featured Clinics in Spain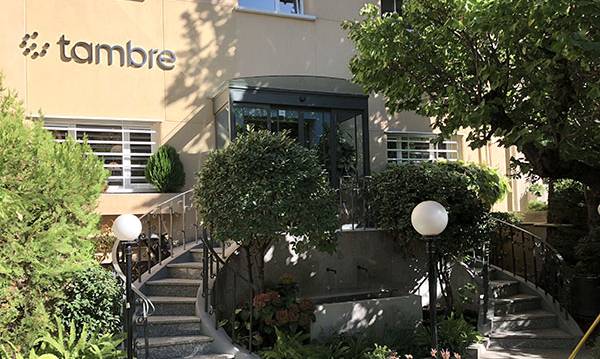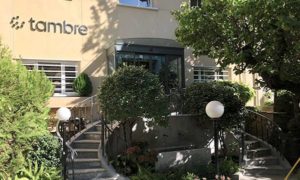 Tambre Fertility Clinic is a pioneering and state-of-the-art medical center specialised in gynaecology and fertility located in the heart of Madrid. Its mission is to help their patients fulfilling their dream of conceiving a healthy baby…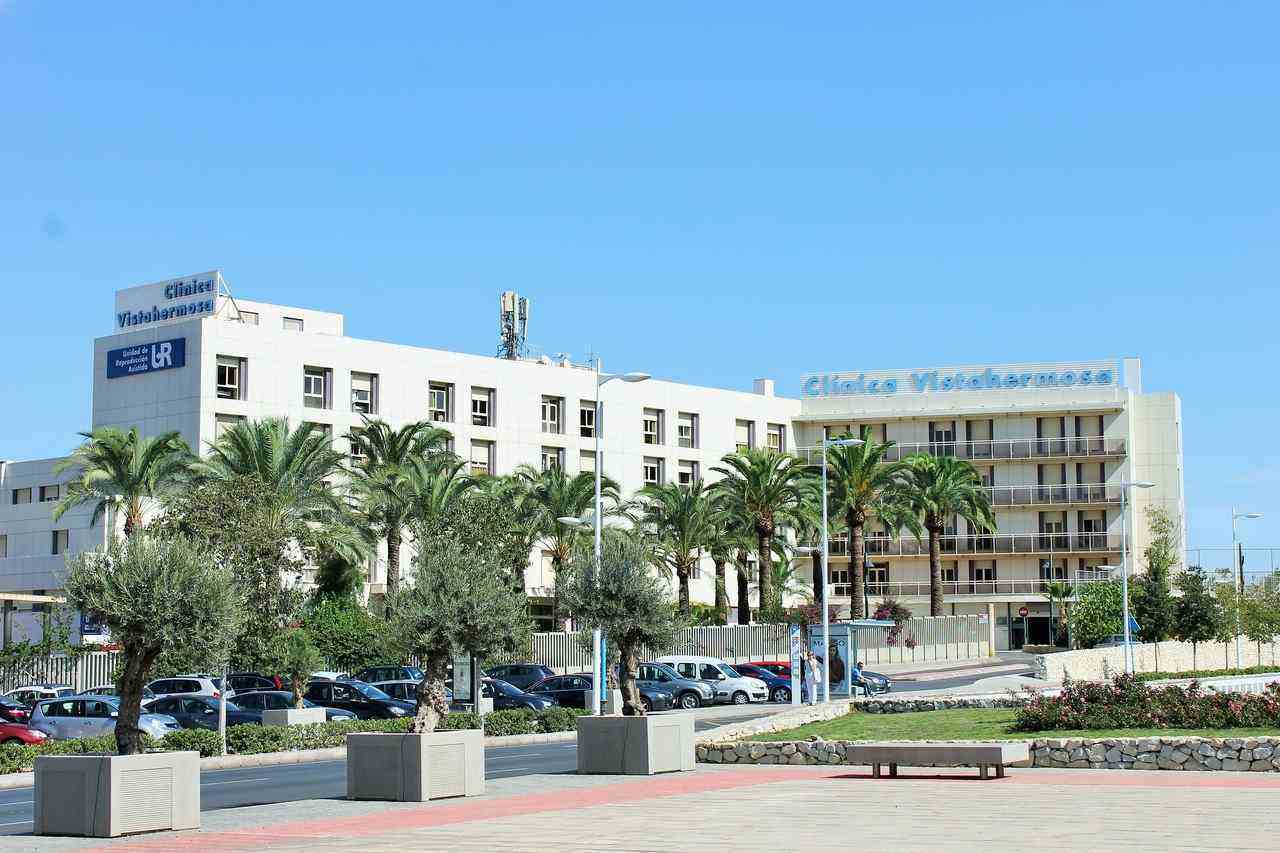 PreGen fertility center, located in beautiful Alicante Spain, is a highly specialized team of doctors, embryologists and fertility specialists of the reproduction unit that is part of Vistahermosa hospital…
IVF for lesbian couples in Spain
Spanish law accommodates lesbian couples seeking IVF treatment. In addition to regular IVF using donor sperm, some clinics even offer the reciprocal IVF method, known as ROPA method (Reception of Oocytes from Partner) or "shared motherhood". In this method, one of the women undergoes stimulation and provides the eggs, while the other receives the embryo and carries the pregnancy. Babies born using a ROPA treatment can be legally registered in Spain as having two mothers.
Spanish law regarding assisted reproduction – including IVF – is known to be quite liberal, as compared to other European destinations. It does not make a distinction between women in heterosexual marriages, single women and those in same-sex relationships. As such, treatments are universally available without any additional inconveniences.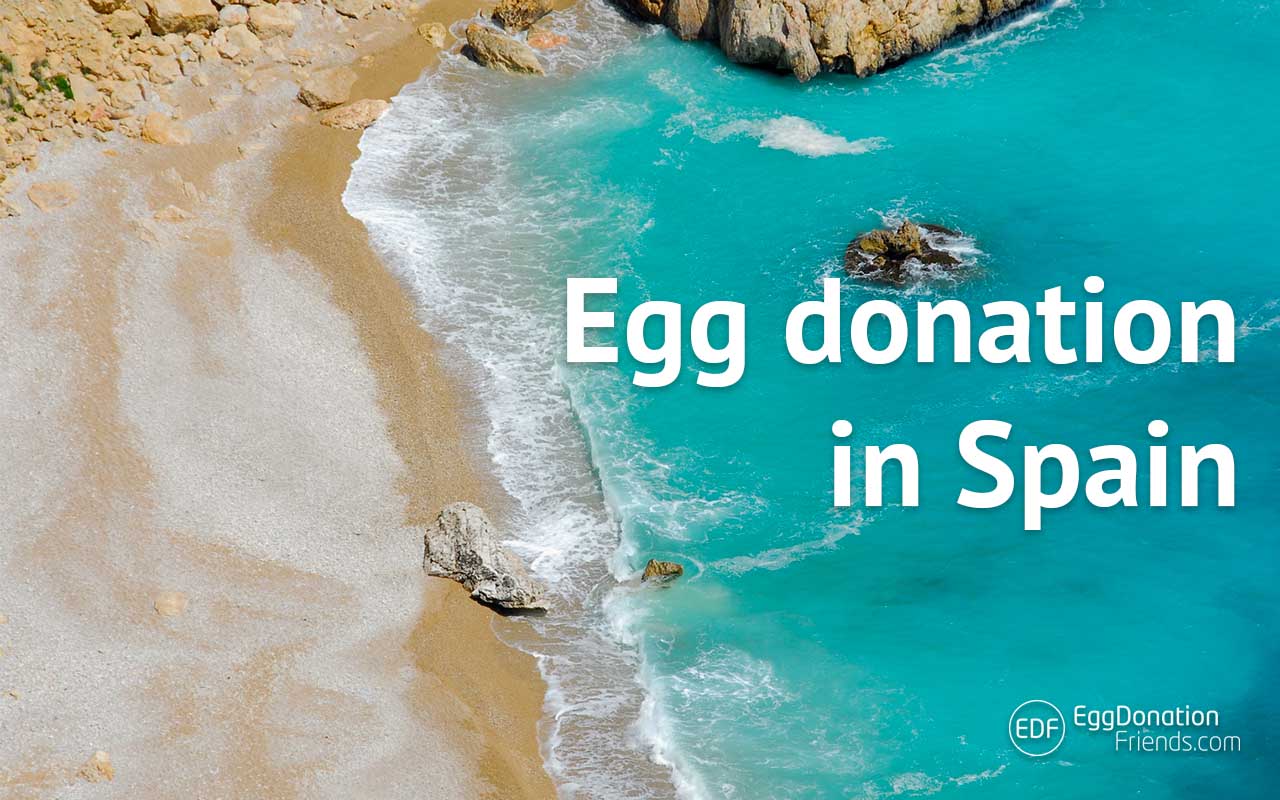 Egg donation in Spain
Egg donation (as well as sperm and embryo donation) constitutesa significant part of the reproductive medicine in Spain. Eggs come only from healthy women between the ages of 18 and 34, who donate freely and without financial compensation. Because of Spain's geographic location and ethnic makeup, it's easy to find a match from most racial backgrounds. The popularity of donation treatments in Spain makes waiting lists almost non-existent – for most patients, a donor can be found almost instantly.
Find Best Egg Donation Clinics in Spain
Egg donor information available in Spain
Spain's anonymity requirements match those in other European countries; that is to say, total anonymity for patients and donors is guaranteed and enforced. Only in exceptional circumstances, such as serious danger to the life or health of the child, or regarding Procedural Criminal Law matters, the identity of donors can be revealed. Clinics are required by law to make a phenotype match between the donor and the patient. This means clinics match donors and patients using traits such as skin, hair and eye colors, height, weight, blood type, and others to perform the match. Some clinics, additionally, employ facial recognition technology in order to perform a closer match.
Egg donor qualifications
Donors in Spain have to be between 18 and 34 years old. They go through a rigorous screening process during which they are examined for diseases and genetic abnormalities and also undergo a psychological interview to ensure they are both mentally and physically healthy.
Donor qualification tests required by law:
Blood type and Rhesus
HIV
Hepatitis
Syphilis
Cystic fibrosis (CF) mutation
Muscular spinal atrophy
Panel recessive diseases
X-fragile syndrome testing
Conventional karyotype.
The genetic history of the donor may also be verified – most of the clinics in Spain include the karyotype test, too.
Aside from medical testing, potential donors are also required to undergo a complete psychological examination. This ensures the donor understands every implication of the donation process. Although they donate their eggs freely and without payment, they are reimbursed for expenses relating to donating (the amount, usually oscillates around €1000).
Each donor can only have six genetic offspring; once the sixth child is born, the donor is struck from the donor registry.
Embryo donation in Spain
Spanish law allows patients to donate their surplus embryos to adoption programs. The rules for receiving an embryo donation are similar to those set for egg adoption – phenotype matching also applies here. If you decide to undergo an embryo adoption treatment, you can be sure the child will look like you.
Because the embryos were created during a previous IVF treatment, full medical history is available to the clinic, which means the procedure enjoys a high degree of safety and a relatively high success rate.
How much does IVF cost in Spain?
If we compare it with other European countries, Spain is definitely the top-shelf choice for fertility treatments. The cost of a single own egg IVF cycle ranges from €4,100 to €8,200 while an egg donation cycle may cost from €5,900 to €11,000 .
IVF price in Spain is higher than the European average, however, many international patients state that the benefits outweigh the costs – the high standard of care, the wide availability of donors, and the high success rate are factors worth to be considered.
As you can see, Spain is the most expensive European destination for egg donation treatments. It also needs to be remarked that some clinics aren't upfront about additional fees accumulating during treatments; always be sure to ask your clinic of choice about whether these costs are included in their price quote:
the donor's fee, her medication and screening (if you're interested in egg donation)
egg retrieval
sperm collection and sperm preparation
ICSI
assisted hatching (or any other IVF procedures you need)
transfer of blastocysts
vitrification (freezing) and storage of embryos/blastocysts
IVF success rates in Spain
Looking through IVF Spain success rates in google most of the results represent clinic's websites. Be aware of what clinics advertise on their websites as often values are very far from national averages showed by independent IVF bodies.
As we mentioned previously, Spanish clinics are required to report their results to the SEF. The data published by SEF is very accurate and published annually in great detail, which makes it possible to not only compare overall results in specific years, but also specific clinics against each other.
Spain is one of the few countries which allows patients to check success rates of specific clinics in an independent source 3. Be mindful, however, that the SEF publishes its data with a year-long delay.
Below, you can compare the egg donation success rates in Spain based on the SEF reports for 2016, 2015, and 2014.
SEF also published data regarding own egg treatments, which you can find below:
Other sources for IVF treatment statistics include ESHRE6 and the IVF Monitoring (EIM) Consortium7. ESHRE is the European authority concerned with collecting and publishing data about fertility treatments in member countries; their reports, however, are published with a large delay. Their 2014 report (published in 2018) paints a picture of Spain as a country enjoying a very high treatment success rate, especially when it comes to egg donation programs.
IVF Success Rates in ESHRE - 2014 vs ESHRE average
ESHRE - SPAIN - 2014
ESHRE European average - 2014

IVF donor eggs - success rates
(pregnancies/embryo transfer)
55.6%
50.3%
IVF with own eggs - success rates
(aspirations - egg retrievals / embryo transfer)
26.8%
27.2%
IVF success rates in Spain as compared to other European countries according to ESHRE. As you can see, Spain is one of the leading countries in Europe.
Average success rates of donor egg IVF cycles in comparison to other European destinations:
It is apparent that the egg donation data published by SEF and ESHRE both corroborate each other to a large degree – according to ESHRE, the success rate in Spain is 55.6%, while SEF reports a figure of 54.3%. So there is strong evidence that in the case of egg donation in Spain, success rates are really impressive. However, both reports differ when it comes to own egg treatments – this is due to a methodological difference in both reports.
Your individual chances for a successful IVF treatment in Spain
Remember that average success rates shouldn't be the primary deciding factor for your choice of clinic. Each patient is different – they have different infertility diagnoses and medical histories. As such, the prognoses for each patient can vary greatly and usually are different from the presented average success rates of each clinic. If you're concerned with the success rates, call the clinic before scheduling an appointment – describe your medical history in detail, including your age, weight, height, the infertility diagnosis, the number of failed cycles, performed tests and procedures etc. and ask for your individual success prognosis.
IVF in Spain – Law and Clinics Accreditation
IVF treatments in Spain are regulated by the National Commission of Assisted Human Reproduction. The body of the Ministry of Health, Social Services and Equality, publishes regulations and inspects clinics in order to maintain a consistently high standard of care throughout the country.
The main piece of legislation dictating the conditions of access to IVF and other fertility treatments is National Law 14/20069, which was described by a 2009 comparative legal study as more flexible and permissive in comparison to other EU countries10. In addition to that document, the Royal Decree Law 9/2014 dictates the quality and safety standards for the donation, handling and processing of human tissues and samples – including oocytes, sperm, and embryos, in addition to establishing operating protocols for working with patients. Royal Decree – Law 9/2017, May 26 – Modification of Royal Decree – Law 9/2014, of July 4, which establishes the quality and safety standards for donation, obtaining, evaluation, processing, preservation, storage and distribution of cells and human tissues.
All centres are required to report their activity and clinical results to the Ministry of Health, which in 2019 signed a contract with the Spanish Fertility Society (SEF), in compliance with current regulations, so that the organization and operation of the National Registry Activity (with data from 2016 and 2017) are carried out by the aforementioned scientific society.
Find Best IVF Clinics in Spain
Resources:
1Informe Registro Nacional de Actividad 2016-Registro SEF – IA Y FIV/ICSI, 2016″
https://www.registrosef.com/public/docs/sef2016_IAFIVm.pdf
2 Eggdonationfriends.com, own elaboration, data for 2018
3SEF / IVF reports as per IVF clinic
https://www.registrosef.com/index.aspx#Anteriores
4Spanish Fertility Society (SEF) is a scientific society that aims to promote studies on fertility and promote its application to social problems that are related to it.
https://www.sefertilidad.net/
5Spanish Fertility Society (SEF) is a scientific society that aims to promote studies on fertility and promote its application to social problems that are related to it.
https://www.sefertilidad.net/
6The presented data detailing the number of IVF procedures performed in Spain come from the 2014 ESHRE report, published in 2018. ESHRE reports are usually published with a three to four year delay.
ART in Europe, 2014: results generated from European registries by ESHRE: The European IVF-monitoring Consortium (EIM) for the European Society of Human Reproduction and Embryology (ESHRE)
https://academic.oup.com/humrep/article/33/9/1586/5055580
7The IVF Monitoring (EIM) Consortium is a group of representatives of national registries on assisted reproductive technology (ART), collecting data.
8 Data comes from 2014 ESHRE report, published in 2018. https://academic.oup.com/humrep/article/33/9/1586/5055580
9 Spanish law 14/206https://www.boe.es/buscar/doc.php?id=BOE-A-2006-9292
10Comparative law study in the work of Abellán, F. Sánchez -Caro, J. (2009). Bioethics and Law Assisted Human Reproduction. Manual of clinical cases, Granada. Health Foundation 2000 and Comares
Last update: 29.04.2019