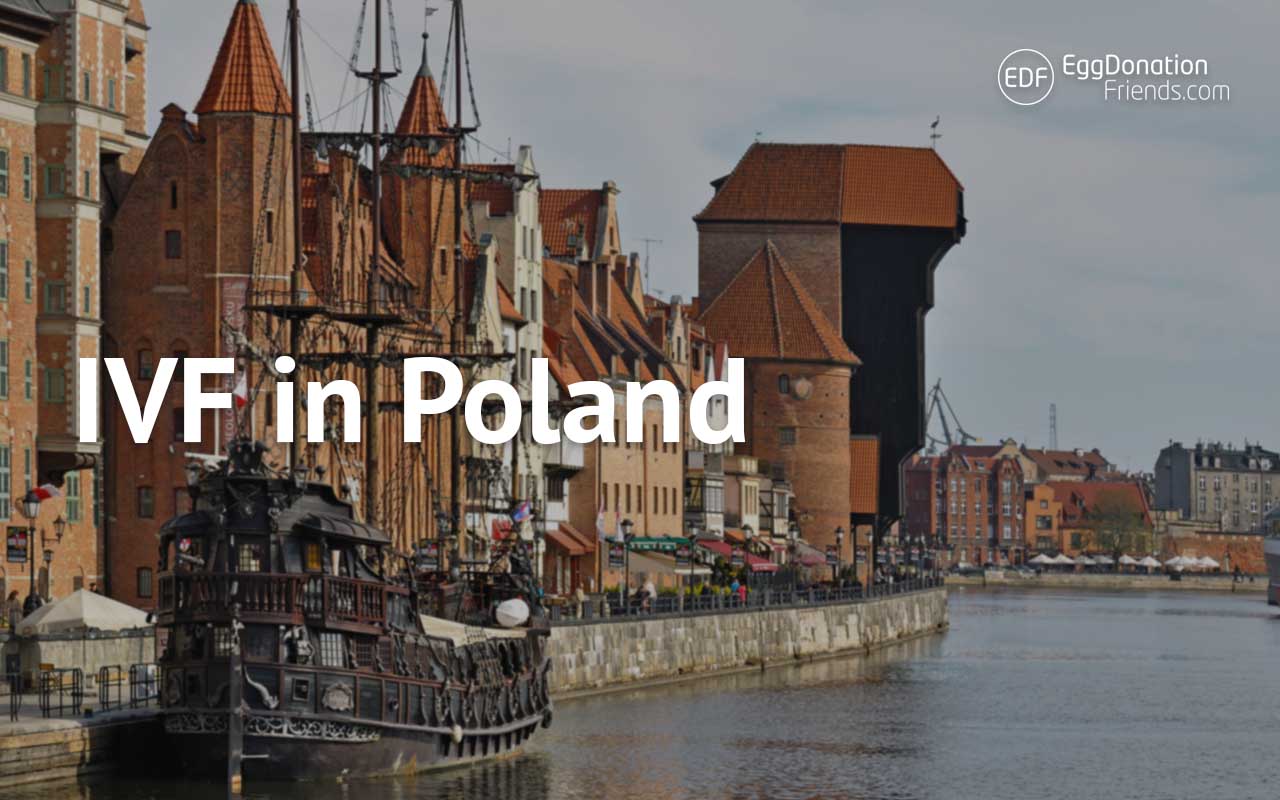 Why should I choose Poland for my IVF treatment?
Poland wasn't always recognised for its ability to offer high quality fertility treatments until recently. Due to its political and social climate, infertility was considered a taboo topic and actual medical help for international fertility patients was hard to find. This was despite the fact that the first in vitro fertilisation (IVF) was successfully performed there already in 1987. In fact, Poland passed its regulations regarding IVF treatments quite late – in 2015. The introduced legislation aimed to standardise the quality of health and medical protocols used throughout the country in order to establish a consistent standard of care. Thanks to the quality assisted reproductive treatments and fairly low average cost of IVF, Poland has become one of the most attractive European IVF destinations.
IVF and Egg Donation in Poland - basic information
Maximum patient age
No limit specified

IVF treatments for single women
Not allowed
IVF treatments for lesbian couples
Not allowed
Maximum number of eggs to fertilise
Six, unless the patient is over 35 years old or there are other medical indications
Maximum number of embryos to transfer
IVF with donor eggs
No limit specified, clinic-dependant
Maximum number of embryos to transfer
IVF with own eggs
No limit specified, clinic-dependant
Egg donor availability
Poor
Egg donor age
18-35
Find Best IVF Clinics in Poland
IVF clinics in Poland
When it comes to the standard of IVF treatment in Poland, it doesn't differ much from the top European fertility destinations. Polish private IVF clinics offer modern facilities as well as competent and professional medical staff. The efficacy of treatment and its available options do not lag behind the European neighbours. The Polish cities most willingly chosen by IVF patients are Warsaw, Gdansk, Wroclaw, Poznan and Katowice.
Clinics, or "infertility treatment centres", require accreditation from the Minister of Health and must meet certain requirements. An up-to-date registry of accredited assisted reproduction units and embryo banks in Poland can be found on the on the following website: http://roib.rejestrymedyczne.csioz.gov.pl/1.
Most of the Polish clinics report their results to the European Society for Human Reproduction and Embryology (ESHRE), which publishes yearly aggregate reports describing the state of fertility treatments in Europe. Their reports, however, are published with a long, four-year delay. Below you can find the data from the latest ESHRE report, published in 2018 and concerning the year 2014.
IVF clinics in Poland - ESHRE data for 2014 (latest report published in 2018)2
Number of IVF clinics in Poland
37
Number of IVF clinics in Poland reporting to ESHRE
29
Own eggs cycles performed in Poland
(2014, ESHRE EIM REPORT)

13,735
Donor eggs cycles performed in Poland
(2014, ESHRE EIM REPORT)
756
IVF donor eggs - success rates
(pregnancies/embryo transfer)
46.2%
IVF with own egg - success rates
(aspirations - egg retrievals / embryo transfer)
30.5%
IVF treatment options in Poland
Probably one of the most advantageous aspects of IVF treatment in Poland is the lack of legal age limit for female patients and their partners. According to standing legislation, all fertility treatment procedures are only available to infertile, heterosexual couples. Single women and same-sex couple are not allowed to undergo IVF in Poland. In general, IVF is only available to patients who can prove they attempted other methods of treatment for a period of at least twelve months.
Sperm, egg, and embryo donation are all allowed; strict anonymity is enforced by law, although clinics are required to store the personal, identifying data of both the donor and the recipient as part of their case documentation.
Both PGT-A and PGD testing are available to patients, although the latter requires a valid medical reason. Sex selection as a result of embryo testing is strictly prohibited except in cases where there is a possibility of a child being affected by a disorder carried by the sex chromosomes. Only six eggs can be fertilised at one time, unless the patient has had two failed assisted reproduction treatments in the past.
Surplus eggs and embryos can be given up for anonymous donation. At the same time selling or destroying embryos with development potential is banned under penalty of imprisonment.
Featured Clinics in Poland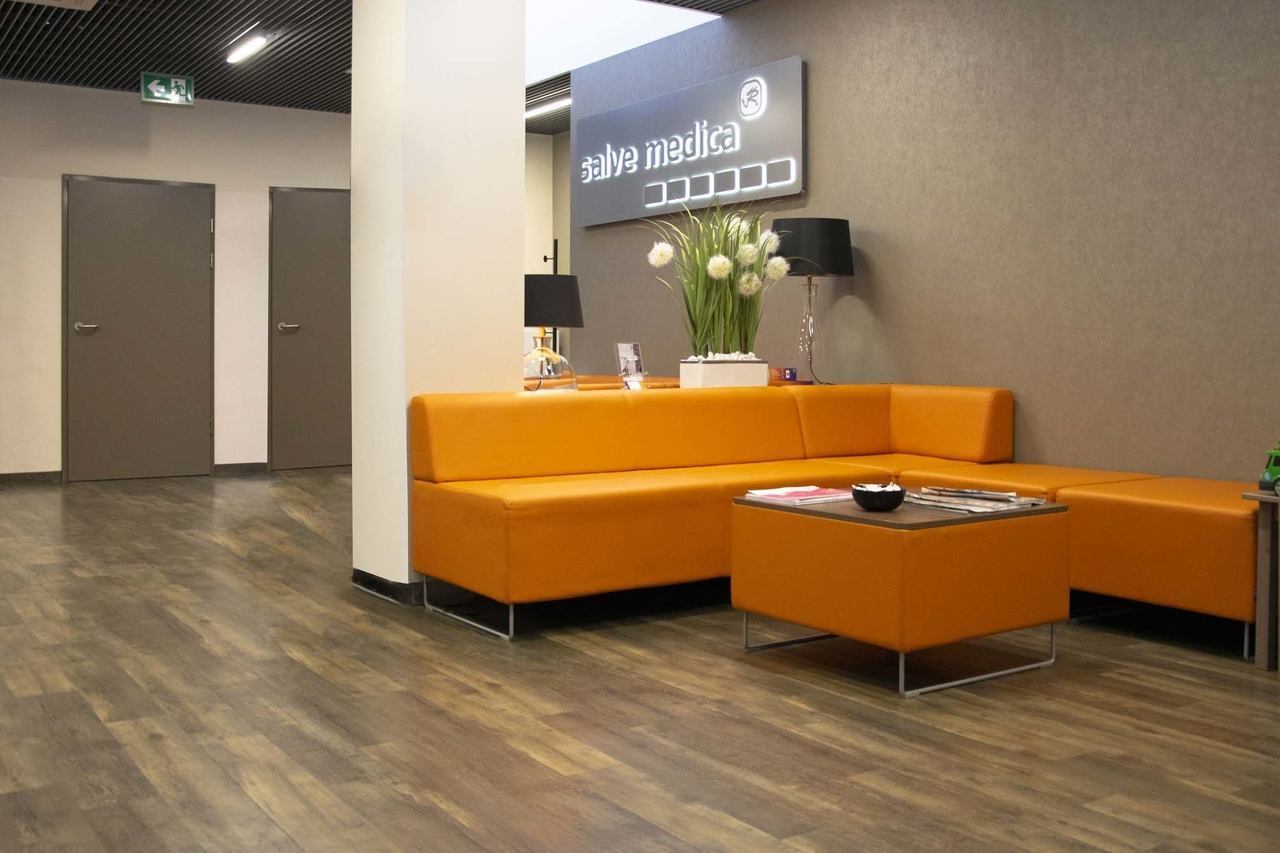 Fertility specialists at Salve Medica make every effort to fulfill your dreams of becoming parents in the shortest possible time and in the most possible friendly environment…
Egg Donation in Poland
When you think of undergoing anonymous IVF egg donation, Poland is a good option. Sperm and embryo donations are anonymous here as well. Potential donors must register with a National Register of Donors which is controlled by Polish Ministry of Health.
According to ESHRE data, egg donation treatments aren't as popular in Poland as they are in other European countries. Donor availability remains an issue – while almost 14,000 own egg treatments took place in the country in 2014, only 756 egg donation cycles were performed. Their success rate is slightly below the European average – 46.20% compared against 50.30%. The data, however, comes from 2014, before major legislation concerning assisted reproduction technology was enacted. As such, these numbers may change with future ESHRE reports based on more recent data.
Find Best IVF Clinics in Poland
Egg donor information available in Poland
Clinics are required to keep the anonymity between the patient and the donor intact. Matching is done on the basis of "phenotype matching" (characteristics such as skin and hair colour, height, weight, eye colour), race, ethnicity and blood type.
Donors are required to be entered into a national registry. Children born through donation can gain access to the registry and receive some non-identifying information about the donor: their year and city of birth, their physical description, and the results of their qualifying examinations.
Remember that finding donors in Poland is still rather difficult, partly due to complicated attitudes towards IVF and related treatments. As such, the waiting time for a donor is between 12 and 24 months.
Egg donor qualifications in Poland
Polish law3 specifies certain medical qualifications a potential donor needs to meet before they are allowed to donate. Donors are required to test negative for some serious infectious diseases.
Donor qualification tests required by law:
Anti–HIV–1 and HIV–2
HbsAg
Anti–HBc
Anti–HCV–AB
Chlamydia
VDRL
Anti–RHD antibody
CMV
Malaria
Tripanosomosis
Candidates for egg and sperm donors have to undergo psychological screening in fertility clinics, too.
Embryo donation in Poland
Couples who have concluded their fertility treatments, but still have extra embryos can store them for up to 20 years or give them up for adoption. After twenty years the embryos are automatically given up for adoption and the process does not require the patients' consent. Destroying viable embryos is illegal and can be punished by up to five years in prison.
IVF and egg donation cost in Poland
Poland is by far one of the cheapest destination for fertility treatments in Europe. The average cost of egg donation in Poland is €4,000 – €6,000 while the prices of single IVF cycle with own eggs range from €2,200 to €5,200.
.
Poland is by far one of the cheapest destination for fertility treatments in Europe. The average cost of egg donation in Poland is €4,000 – €6,000. Iit needs to be noted however that some clinics aren't as transparent as they should be about additional fees accumulated during treatments; always be sure to ask your clinic of choice about whether these costs are included in their price quote:
the donor's fee, her medications and screening (if you're interested in egg donation)
egg retrieval
sperm collection and sperm preparation
ICSI
assisted hatching (or any other IVF procedures you need)
transfer of blastocysts
vitrification (freezing) and storage of embryos/blastocysts
IVF treatment in Poland – success rates
As the field of assisted reproductive technologies in Poland was not regulated by law until 2015, there are not many reliable domestic sources of statistics showing the number of performed procedures and pregnancies.
ESHRE is the European authority concerned with collecting and publishing data on fertility treatments in member countries; their reports, however, are published with a long delay. According to their report for the year 2014 (published in 2018), Poland's egg donation programmes are less effective than the European average; the figures are not helped by the relatively small amount of egg donation cycles performed in the country. Own egg IVF success rates match the European average.
IVF Success Rates in Poland (ESHRE 2014)
IVF in Poland average
ESHRE European average

IVF donor eggs - success rates
(pregnancies/embryo transfer)
46.8%
50.3%
IVF with own eggs - success rates
(aspirations - egg retrievals / embryo transfer)
27.5%
27.2%
Your individual chances for a successful IVF treatment in Poland
Remember that average success rates shouldn't be the primary deciding factor for your choice of clinic. Each patient is different – they have place different emphasis and importance on infertility diagnoses and medical histories. As such, the prognoses for each patient can vary greatly and usually are different from the presented average success rates of each clinic. If you want clarification about a clinic's success rates, call the clinic before scheduling an appointment – describe your medical history in detail, including your age, weight, height, the infertility diagnosis, the number of failed cycles, performed tests and procedures etc. and ask for your individual success prognosis.
IVF in Poland – Law and Clinics Accreditation
Until recently, the field of IVF and egg donation in Poland was unregulated. A large debate on the topic of reproductive health delayed the passing of proper legislation for many years, leading many clinics to operate in a "grey market" of sorts. A bill laying out the fundamentals of treating infertility was finally passed in 20156. It is called the Act of 25 June 2015 (in force since 1 November 2015). It regulates the use of reproductive cells and embryos as well as ruling on patient eligibility criteria and the assisted reproductive techniques, such as insemination and in vitro fertilisation.
Clinics are required to acquire accreditation from the Minister of Healthcare. They are compelled to submit the results of all treatments performed to the Ministry for statistical purposes; those statistics aren't available to the public. Many, although not all, clinics also submit their data to ESHRE – they publish annual reports, although with a large delay (their report for the year 2014 was released in 2018, for instance). Clinics are also subjected to annual inspections in order to ensure proper standards of care are upheld.
Find Best IVF Clinics in Poland
Resources:
1http://roib.rejestrymedyczne.csioz.gov.pl/
2 ART in Europe, 2014, results generated from European registries by ESHRE: The European IVF-monitoring Consortium (EIM) for the European Society of Human Reproduction and Embryology (ESHRE) https://academic.oup.com/humrep/article/33/9/1586/5055580
3 The October 23rd Ministry of Health regulation regarding the health qualifications for potential gamete donors http://prawo.sejm.gov.pl/isap.nsf/DocDetails.xsp?id=WDU20150001718
4 EggDonationFriends.com, data for 2018, own elaboration
5 Data comes from 2014 ESHRE report, published in 2018. https://academic.oup.com/humrep/article/33/9/1586/5055580
6 The June 25th, 2015 law concerning infertility treatments, http://prawo.sejm.gov.pl/isap.nsf/DocDetails.xsp?id=WDU20150001087]