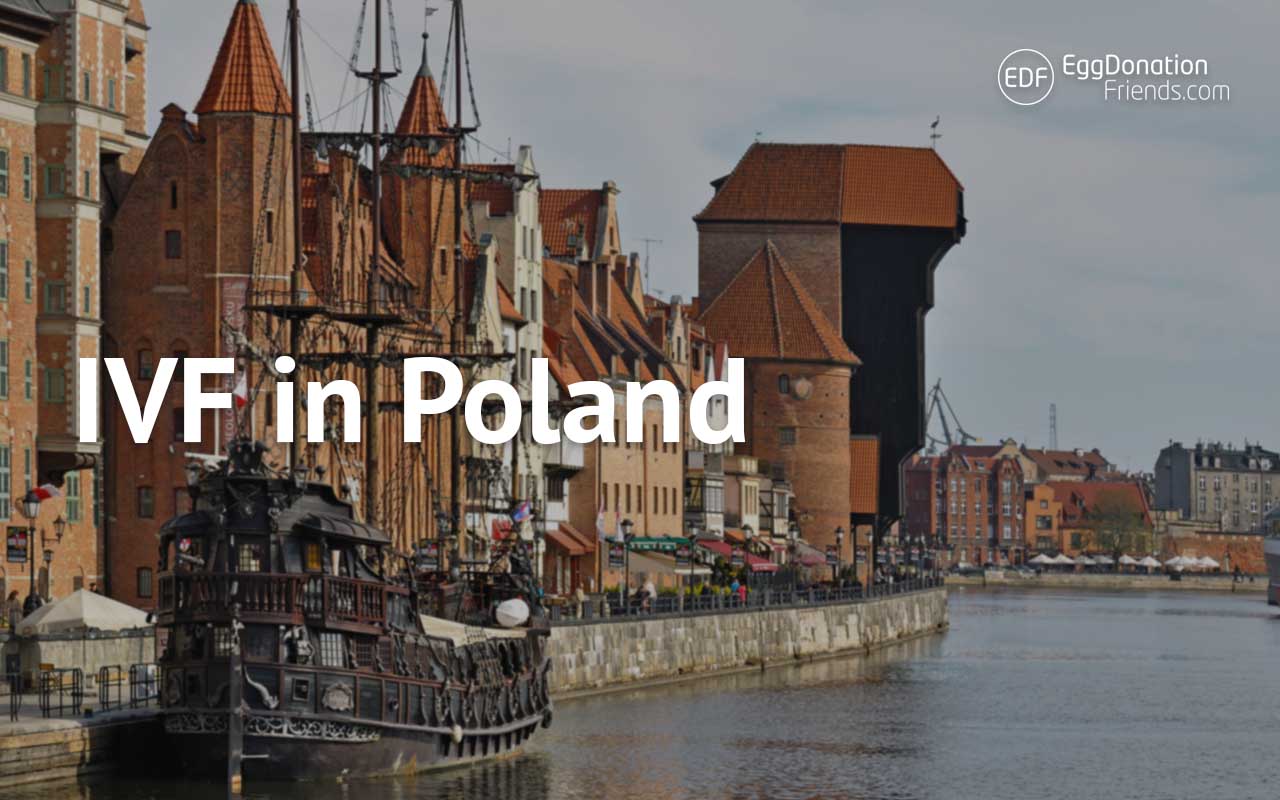 Why should I choose Poland for my IVF treatment?
Poland isn't well known for its IVF treatments. Due to its political and social climate, infertility was considered a taboo topic; actual medical help was hard to find. Recently, however, Poland has passed regulations regarding IVF treatments. Previously, clinics operated in a sort-of "gray area", attracting patients domestic and foreign with cheap treatment costs and high standards of care. The introduced legislation aimed to standardise the quality of health and medical protocols used throughout the country in order to establish a consistent standard of care. Although it may seem as if the country is new to reproductive medicine, it actually can boast highly experienced medical staff and facilities.
Find Best IVF Clinics in Poland
IVF Clinics in Poland
Thirty-seven clinics operated in Poland as of 2014, although only twenty nine of them reported their data to ESHRE. Poland's location makes it an attractive destination to patients from both Western and Eastern Europe; it's not uncommon to find doctors and other personnel speaking both English and Russian. As such, Poland is favoured as a destination by Russians and Belarussians, with patients from Germany, the United Kingdom and Ireland also making up a large portion of foreigners visiting the country.
Clinics, or "infertility treatment centres", require accreditation from the Minister of Health and must meet certain requirements. They are also subject to annual inspections, ensuring appropriate standards of care are being upheld. An up-to-date registry can be found on the Ministry of Health website1. As of the time of writing this article, exactly fifty clinics operate within the country.
Accredited clinics are required to submit data detailing the results of their treatments to the Ministry of Health for statistical purposes at the Ministry's request. The Ministry of Health does not make the data public, but some clinics report their results directly to the European Society for Human Reproduction and Embryology (ESHRE), which publishes yearly aggregate reports describing the state of fertility treatments in Europe. Their reports, however, are published with a long, four-year delay. Below you can find the data from the latest ESHRE report, published in 2018 and concerning the year 2014.
IVF clinics in Poland - ESHRE data for 2014 (latest report published in 2018)2
Number of IVF clinics in Poland
37
Number of IVF clinics in Poland reporting to ESHRE
29
Own eggs cycles performed in Poland
(2014, ESHRE EIM REPORT)

13,735
Donor eggs cycles performed in Poland
(2014, ESHRE EIM REPORT)
756
IVF donor eggs - success rates
(pregnancies/embryo transfer)
46.2%
IVF with own egg - success rates
(aspirations - egg retrievals / embryo transfer)
30.5%
IVF Treatment options in Poland
Basic information about IVF treatment in Poland – read before you go:
Various options are available in Poland, although according to standing legislation, these services and treatments are only available to infertile, heterosexual couples. Single women and those in same-sex relationships cannot get access to fertility treatment in the country and should look elsewhere. In general, IVF is only available to patients who can prove they attempted other methods of treatment for a period of at least twelve months.
Sperm, egg, and embryo donation are all allowed; strict anonymity is enforced by law, although clinics are required to store the personal, identifying data of both the donor and the recipient as part of their case documentation. The clinic's casework needs to be stored for a period of at least 90 years.
Both PGT-A and PGD testing are available to patients, although the latter requires a valid medical reason. Sex selection as a result of embryo testing is strictly prohibited except in cases in which the child is highly probable to be affected by a disorder carried by the sex chromosomes. Only six eggs can be fertilised at one time, unless the patient has had two failed assisted reproduction treatments in the past.
Surplus eggs and embryos can be given up for anonymous donation; the destruction of embryos able to develop is actually prohibited by law – under penalty of imprisonment. Social donation of embryos thus becomes the de facto default option for those parents who don't wish to have more children, but still have surplus embryos.
IVF and Egg Donation in Poland - basic information
Maximum patient age
No limit specified

IVF treatments for single women
Not allowed
IVF treatments for lesbian couples
Not allowed
Maximum number of eggs to fertilise
Six, unless the patient is over 35 years old or there are other medical indications
Maximum number of embryos to transfer
IVF with donor eggs
No limit specified, clinic-dependant
Maximum number of embryos to transfer
IVF with own eggs
No limit specified, clinic-dependant
Egg donor availability
Poor
Egg donor age
18-35
Egg Donation in Poland
Polish legislative framework permits donation treatments. Potential donors need to enter their information into the National Donor Registry; once they have 10 genetic children, they cannot donate again and are removed from the donor lists.
According to ESHRE data, egg donation treatments aren't as popular in Poland as they are in other European countries. Donor availability remains an issue – while almost 14,000 own egg treatments took place in the country in 2014, only 756 egg donation cycles were performed.Their success rate is slightly below the European average – 46.20% compared against 50.30%. The data, however, comes from 2014, before major legislation concerning assisted reproduction technology was enacted. As such, these numbers may change with future ESHRE reports based on more recent data.
Find Best IVF Clinics in Poland
Egg donor information available in Poland
Clinics are required to keep the anonymity between the patient and the donor intact. Matching is done based on phenotypic parameters – physical appearance and characteristics such as skin and hair colour, height, weight, eye colour, et cetera. The exact process may differ from clinic to clinic, although they generally follow the same general principles.
Donors are required to be entered into a national registry; they are struck from the registry one ten babies are born through their donations. Clinics perform donor matching through phenotypic characteristics. Children born through donation can gain access to the registry and receive some non-identifying information about the donor: their year and city of birth, their physical description, and the results of their qualifying examinations.
Egg donor qualifications in Poland
Polish law3 specifies certain medical qualifications a potential donor needs to meet before they are allowed to donate. Donors are required to test negative for the following diseases:
HIV 1 and 2
Hepatitis B and C
Syphilis
HTLV – for those who come or those whose parents or sexual partners come from high-risk areas
Malaria – for those who may have been exposes to the disease during travel
Additionally, male donors undergo testing for chlamydia, and – if they belong to an ethnic group with an increased risk of being carriers – recessive genetic diseases.
All donors have some of their personal data recorded in a nationwide donor registry. Because of Poland's complicated attitudes towards IVF and related treatments, finding donors is rather difficult. As such, the waiting time for a donor is between 12 and 24 months. The legislation only allows up to six eggs to be fertilised; as such, the amount of embryos available per cycle is low – usually, it's two, at best three.
Embryo donation in Poland
Couples who have concluded their fertility treatments, but still have extra embryos can store them for up to 20 years, or give them up for adoption. Once the twenty years pass, the embryos are given up for adoption without the patients' consent. Destroying viable embryos is illegal and can be punished by up to five years in prison.
IVF and Egg Donation cost in Poland
Poland is by far one of, if not the cheapest destination for fertility treatments in Europe. Own egg cycles average out at €2,700, far below the European average. Egg donation cycles are also cheaper than in most countries, with average costs being around €4,500.
Below you can compare the average costs of egg donation treatments in Poland with those of other countries. This average price includes the donor egg costs, donor compensation, ICSI fertilization, and embryo transfer.
Clearly, Poland is the cheapest destination in Europe. It also needs to be remarked that some clinics aren't upfront about additional fees accumulating during treatments; always be sure to ask your clinic of choice about whether these costs are included in their price quote:
the donor's fee, her medications and screening (if you're interested in egg donation)
egg retrieval
sperm collection and sperm preparation
ICSI
assisted hatching (or any other IVF procedures you need)
transfer of blastocysts
vitrification (freezing) and storage of embryos/blastocysts
IVF Success Rates in Poland
ESHRE is the European authority concerned with collecting and publishing data on fertility treatments in member countries; their reports, however, are published with a large delay. According to their report for the year 2014 (published in 2018), Poland's egg donation programs are less effective than the European average; the figures are not helped by the relatively small amount of egg donation cycles performed in the country. Own egg IVF success rates match the European average.
IVF Success Rates in Poland (ESHRE 2014)
IVF in Poland average
ESHRE European average

IVF donor eggs - success rates
(pregnancies/embryo transfer)
46.8%
50.3%
IVF with own eggs - success rates
(aspirations - egg retrievals / embryo transfer)
27.5%
27.2%
Your individual chances for a successful IVF treatment in Poland
Remember that average success rates shouldn't be the primary deciding factor for your choice of clinic. Each patient is different – they have different infertility diagnoses and medical histories. As such, the prognoses for each patient can vary greatly and usually are different from the presented average success rates of each clinic. If you're concerned with the success rates, call the clinic before scheduling an appointment – describe your medical history in detail, including your age, weight, height, the infertility diagnosis, the number of failed cycles, performed tests and procedures etc. and ask for your individual success prognosis.
IVF in Poland – Law and Clinics Accreditation
Until recently, IVF and related fertility treatments were unregulated in Poland. A large debate on the topic of reproductive health delayed the passing of proper legislation for many years, leading many clinics to operate in a "grey market" of sorts. A bill laying out the fundamentals of treating infertility was finally passed in 20156; it lays out the correct procedures and standards of care for patients.
Clinics are required to acquire accreditation from the Minister of Healthcare. They are compelled to submit the results of all treatments performed to the Ministry for statistical purposes; those statistics aren't available to the public. Many, although not all, clinics also submit their data to ESHRE – they publish annual reports, although with a large delay (their report for the year 2014 was released in 2018, for instance). Clinics are also subjected to annual inspections in order to ensure proper standards of care are upheld.
Patients are only allowed to fertilise up to six oocytes at once, unless there are medical indications to generate more embryos. Disposal of surplus embryos is illegal and can result in up to five years in prison; as such, surplus embryos can be stored for future use, or donated to another couple. Embryos can be stored for twenty years at the longest.
Donors are required to have their information recorded into a nationwide registry. Data recorded includes the donor's year and city of birth, their phenotypic characteristics, their medical history and results of examinations prior to the donation. This data is available to any child born through donor conception once they reach 18 years of age.
Find Best IVF Clinics in Poland
Resources:
1 http://roib.rejestrymedyczne.csioz.gov.pl/
2 ART in Europe, 2014, results generated from European registries by ESHRE: The European IVF-monitoring Consortium (EIM) for the European Society of Human Reproduction and Embryology (ESHRE) https://academic.oup.com/humrep/article/33/9/1586/5055580
3 The October 23rd Ministry of Health regulation regarding the health qualifications for potential gamete donors http://prawo.sejm.gov.pl/isap.nsf/DocDetails.xsp?id=WDU20150001718
4 EggDonationFriends.com, data for 2018, own elaboration
5 Data comes from 2014 ESHRE report, published in 2018. https://academic.oup.com/humrep/article/33/9/1586/5055580
6 The June 25th, 2015 law concerning infertility treatments, http://prawo.sejm.gov.pl/isap.nsf/DocDetails.xsp?id=WDU20150001087]