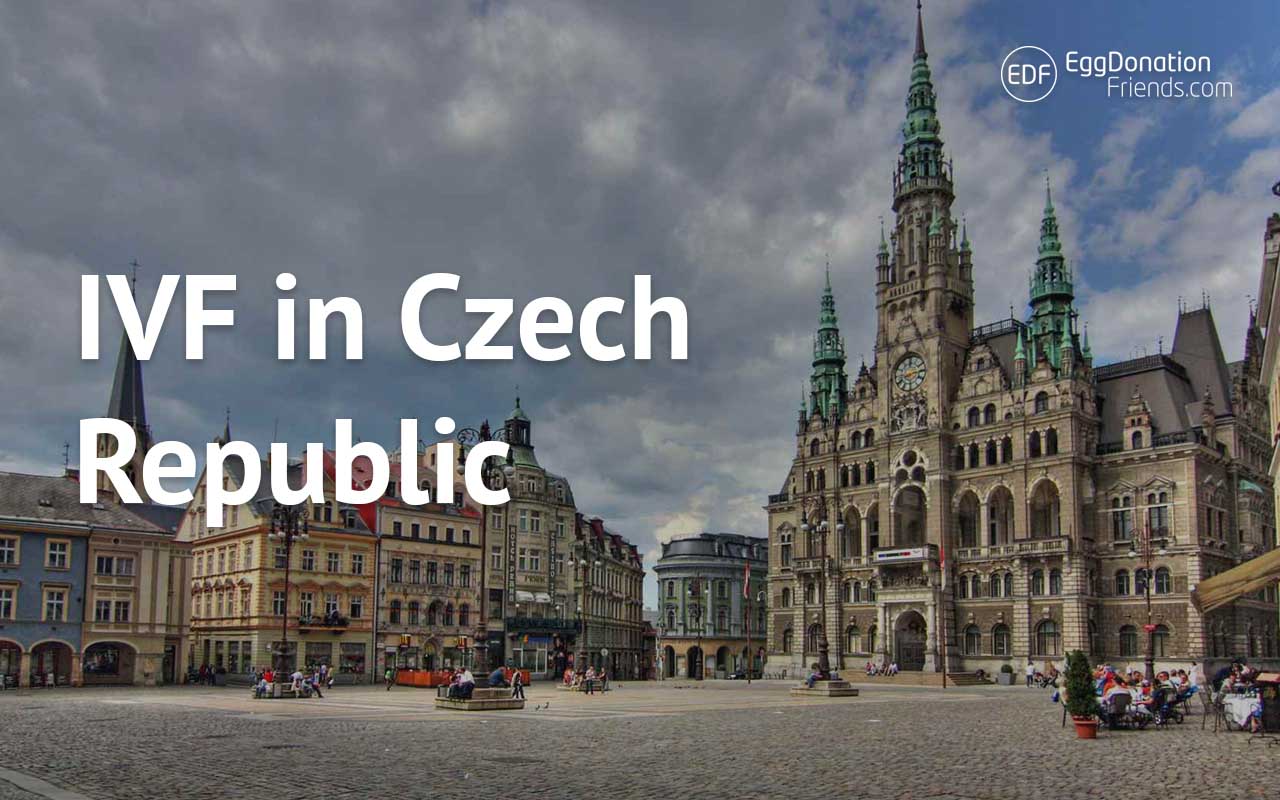 Why should I choose the Czech Republic for my IVF treatment?
The Czech Republic has a reputation as one of the most affordable European destinations for fertility treatment. Nestled between mountains, hills and forests, the relatively small country enjoys a very high standard of living as well as advanced healthcare.
In the Czech Republic, IVF treatment has been a hot issue since the early days – in 1982, just four years after Louise Brown (the first IVF child) was born, the Czech Republic announced the birth of its first "test tube baby". Ever since then, the country has strived to exploit its strategic location and high standard of healthcare to stay on top of reproductive science, becoming home to some 40 fertility clinics dedicated to helping couples become parents.
IVF and Egg Donation in Czech Republic - basic information
Maximum patient age
48 years old for women, no limit for men
IVF treatments for single women
Not allowed
IVF treatments for lesbian couples
Not allowed
Maximum number of embryos to transfer
IVF with donor eggs
2
Maximum number of embryos to transfer
IVF with own eggs
2

Egg donor availability
Very good
Egg donor age
18-34
Find IVF and Egg Donation Clinics in Czech Republic
IVF clinics in the Czech Republic
The Czech Republic is known for its advanced healthcare system – in the 2018 Euro Health Consumer Index, it was ranked the 14th best in Europe, ahead of countries such as Spain, Italy, and the United Kingdom. The geographic location puts it quite literally in the middle of Europe, making treatments accessible for patients from all over the region.
There are just over 40 IVF clinics in the country, offering a wide variety of treatments and services to domestic and international. Most of the Czech Republic's fertility clinics are located in the country's capital, Prague. English and other European languages are widely spoken. Most foreign patients come to the Czech Republic for egg donation treatment.
Every Czech IVF clinic's conduct is underpinned by strict national legislation (inspections are undertaken every three years); the European Convention on Human Rights and other EC directives.
Some clinics insert their data into NRAR (National Register of Assisted Reproduction) that monitors clinics for the realisation of state policy in the field of assisted reproduction. Clinics also publish the reports on results on their own websites and most of them report their treatments and results to the European Society for Human Reproduction and Embryology (ESHRE). ESHRE publishes country-wide summaries on an annual basis, although their reports usually describe a period of time four years prior to the date of publication. For instance, below you can find data from the latest ESHRE report, published in 2018 – however, the data refers to the year 2014.
IVF clinics in Czech Republic - ESHRE data for 2014 (latest report published in 2018)1
Number of IVF clinics in Czech Republic
42
Number of IVF clinics in Czech Republic reporting to ESHRE
42
Own eggs cycles performed in Czech Republic
(2014, ESHRE EIM REPORT)

13,280
Donor eggs cycles performed in Czech Republic
(2014, ESHRE EIM REPORT)
4,868
IVF donor eggs - success rates
(pregnancies/embryo transfer)
46.8%
IVF with own egg - success rates
(aspirations - egg retrievals / embryo transfer)
27.5%
Featured Clinics in Czech Republic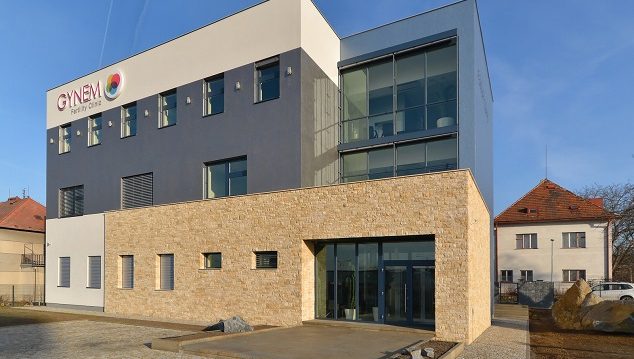 Over many years Gynem has helped hundreds of international patients who are struggling to become parents to overcome infertility issues….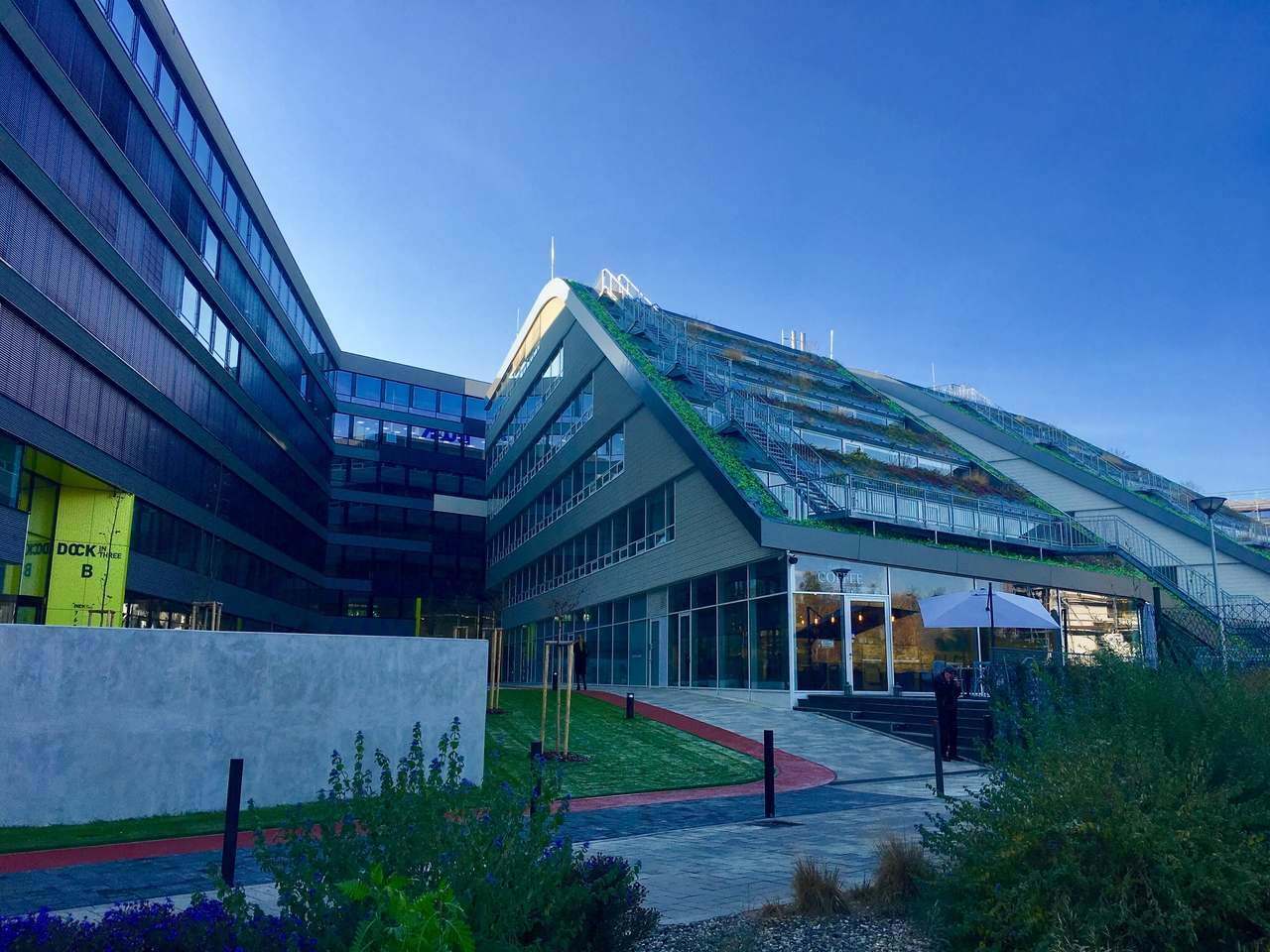 The FertilityPort Prague center's foundation is based on several top experts in the field of assisted reproduction who come together to form one great team of IVF specialists…
IVF treatment options in the Czech Republic
Fertility clinics in the Czech Republic offer a wide range of fertility treatments. It needs to be stated, however, that according to Czech law, these treatments are offered to infertile heterosexual couples only – therefore, same-sex couples are not allowed to undergo IVF. Artificial insemination may be given to a woman who has written consent signed by her male partner stating that they intend to undertake this medical procedure together. Artificial insemination is not allowed for a woman in a relationship with a man who has made a marriage application under another legal regulation. The access to fertility medicine is available only to women under 49 years old (there is no age limit for men).
When it comes to egg donation, clinics in the Czech Republic offer full donors' anonymity. The same refers to sperm and embryo donations – the anonymity of both donors and recipients is enforced. In the Czech Republic, sex selection of a baby is not permitted, except in the case when there is a risk of serious genetic diseases involved. Advanced IVF procedures such as ICSI, PGS, PGD or assisted hatching are allowed. Social freezing of oocytes is permitted by law and the number of embryos transferred per cycle is decided by the treated couple in consultation with the physician of the given IVF clinic.
Egg donation in the Czech Republic
Czech legislation lays out the basic framework for egg and sperm donation. The woman who gives birth to the baby is the legal mother of the child. The donation must be kept anonymous by both parties and clinics are required to keep records of treatments (including personal data of the donor and the patients) for up to 30 years – to ensure safety for both the recipient and the donor.
In the Czech Republic, egg donation treatments result in higher success rates than IVF cycles with own eggs. According to the ESHRE report, egg donation treatments enjoy a 46.8% success rate – even though the figure is below the European average (50.3%), keep in mind that the available data comes from results from 2014. Own egg cycles have a 27.5% success rate, which is very close to the European average (27.2%).
Find Best Egg Donation Clinics in Czech Republic
Egg donor information available in the Czech Republic
Mandatory anonymity is enforced by law. Patients receive no information about their donors, although legislation makes phenotype matching compulsory. This means even though the parents don't know anything about their donor, the clinic must do their absolute best to match the patient to a donor who shares as many of their physical characteristics as possible. These include height, weight, eye and hair colour, skin tone, and more. Some clinics also employ facial recognition software in order to ensure the closest match possible.
Egg donor qualifications in the Czech Republic
Czech law described donors as women aged 18 to 35 or men aged 18 to 40. They are required by law to undergo testing for infectious diseases.
Donors are legally bound have to undergo the following tests:
HIV 1 and 2
Hepatitis B and C
Chlamydia
Syphilis
Those living in or coming from high prevalence areas for the HTLV I virus are also required to undergo antibody testing. Potential donors are also required to provide their medical and travel history in order to ascertain that they weren't exposed to diseases such as malaria. Genetic screening is also required of donors in order to rule out the possibility of recessive genetic diseases such as cystic fibrosis.
Embryo donation in the Czech Republic
Embryo donations are also a possibility in the Czech Republic. Couples who have surplus embryos at the end of their treatment can also decide to donate their embryos to be used by another, anonymous couple. The same criteria used in regular egg donation also are in place here. Surplus embryos may be also donated to research; a written declaration of consent is required in both cases.
Egg donation cost in the Czech Republic
The Czech Republic is considered one of the most affordable fertility destinations in Europe. The cost of a single own egg IVF cycle ranges from €2,700 to €5,700 while IVF with donor eggs in Czech clinics may cost from €4,500 to €8,000. Although lower prices may generate worries as to the quality and standards of treatment, as we can see in the ESHRE data further down the article, the results don't deviate much from the European average.
It also needs to be noted that transparency is not always apparent; some clinics are not the best at highlighting additional costs which may be incurred during treatments. It is important therefore that you ask your clinic what specific costs are included in any quote. Costs could include;
the donor's fee, her medications and screening (if you're interested in egg donation)
egg retrieval
sperm collection and sperm preparation
ICSI
assisted hatching (or any other IVF procedures you need)
transfer of blastocysts
vitrification (freezing) and storage of embryos/blastocysts
IVF success rates in the Czech Republic
ESHRE is the European authority concerned with collecting and publishing data on fertility treatments in member countries; their reports, however, are published with a large delay. According to their 2014 report, when it comes to egg donation, clinics in the Czech Republic fall short of the European success rate averages. However, own egg cycles are very close to the European average.
IVF Success Rates in Czech Republic (ESHRE 2014)
IVF in Czech Republic average
ESHRE European average

IVF donor eggs - success rates
(pregnancies/embryo transfer)
46.8%
50.3%
IVF with own eggs - success rates
(aspirations - egg retrievals / embryo transfer)
27.5%
27.2%
Your individual chances for a successful IVF treatment in the Czech Republic
Remember that average success rates shouldn't be the primary deciding factor for your choice of clinic. Each patient is different – they have place different emphasis and importance on infertility diagnoses and medical histories. As such, the prognoses for each patient can vary greatly and usually are different from the presented average success rates of each clinic. If you want clarification about a clinic's success rates, call the clinic before scheduling an appointment – describe your medical history in detail, including your age, weight, height, the infertility diagnosis, the number of failed cycles, performed tests and procedures etc. and ask for your individual success prognosis.
IVF in the Czech Republic – Law and Clinics Accreditation
No matter if you want to use your own eggs or if you decide on IVF with donor eggs in the Czech Republic, you have to be aware of its legislation governing assisted reproduction. The Czech Republic is in the EU which means that its clinics' conduct is underpinned by both national legislation and EU directives.  The implementation of the European Union Directive 2004/23/EC for Tissues and Cells also means that all clinics in the Czech Republic must obtain a valid license to operate.
Assisted reproduction technology is described in Czech law 373/201124, augmented by more general laws describing healthcare standards and protocols for handling human cells and tissues (372/201135, 296/200846, 422/200857, 227/200668). Together, these pieces of legislation lay out the basic legal framework for fertility treatments, as well as requirements both clinics and patients need to meet. Healthcare providers that provide IVF services in a limited area are listed in the National Register of Healthcare Recipients.
Find Best IVF Clinics in Czech Republic
Resources:
1 The presented data detailing the number of IVF procedures performed in the Czech Republic come from the 2014 ESHRE report, published in 2018. https://academic.oup.com/humrep/article/33/9/1586/5055580
2 EggDonationFriends.com, data for 2018, own elaboration
3 Data comes from 2014 ESHRE report, published in 2018. https://academic.oup.com/humrep/article/33/9/1586/5055580
4https://www.zakonyprolidi.cz/cs/2011-373
5https://www.zakonyprolidi.cz/cs/2011-372
6https://www.zakonyprolidi.cz/cs/2008-296
7https://www.zakonyprolidi.cz/cs/2008-296
8https://www.zakonyprolidi.cz/cs/2006-227