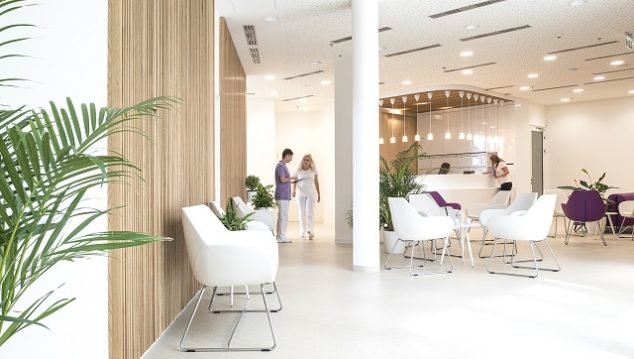 Egg Donation Exclusive Program
- UNICA CLINIC Prague and Brno
Prague, Brno | the Czech Republic
Why choose UNICA?
UNICA offers premium-quality care together with affordable prices. Having worked in the field for many years, the 2 Czech clinics have developed the most advanced techniques and are always up to date with new findings. For instance, Unica clinics are among the founders of IFA (International Fertility Alliance), an organization that aims to gather IVF leaders in order to increase fertility treatments success through the development of clear guidelines.
State-of-the-art technology and experienced medical staff are available at prices that are lower than the European average.
In 2003 the first egg donation program in the Czech Republic was set up at Unica. Thanks to the wide availability of donors, the egg donation treatment can start right away as there are no waiting lists. This is an important feature given that age is crucial in such treatments. Couples have the option to choose among different donors based on characteristics such as phenotype and interests and hobbies.
UNICA established the 1st Egg Donation program in the Czech Republic already in 2003, enabling since then thousands of patients from around the world to fulfill their dream. There is no waiting list, meaning that the treatment can start immediately. Through established partnerships with renowned doctors across Europe, treatment preparation and monitoring in your home country reducing travel needs and stress. Donor matching considers phenotype (eye, hair colour) as well as personal interests, hobbies, etc. Donor selection is fully compliant with national and EU regulations including the latest genetic screening. You will have your own dedicated coordinator to help along your journey in your native language. Even though specializing in complicated cases, UNICA prides itself that 97% of its patients trust us until the successful end of their fertility journey.
Programme restrictions and qualification criteria
at least two embryos on day 5 guaranteed,
50% off on your consecutive cycle if only 1 embryo develops during cultivation, 
the consecutive cycle free of charge if no quality embryo is ready for the embryo transfer in the first cycle,
the fourth treatment cycle is offered free of charge if there is no clinical pregnancy in three complete cycles.
Egg Donation Programme
at UNICA
Selection from 3 donor candidates

Time-lapse embryo monitoring

Sperm Freezing + 2 years of storage

Freezing the remaining embryos + 2 years of storage
Costs of services not included in the program
(donated sperm from UNICA Clinic Cryobank)

Including 2 years of storage. Every additional year of storage €180/year.

Including 2 years of storage. Every additional year of storage €180/year.
Frozen Embryo Transfer cycle

€970

Including stimulation & audit with doctor of previous unsuccessful cycle(s)