CHOOSING A COUNTRY
When choosing the location of your clinic you have to take a couple of things under consideration. The first and most important thing is the laws regarding infertility treatments in the specific country. So as soon as you know exactly what kind of procedures will be needed in your treatment check which countries allow these procedures to be carried out.
Later you can look for clinics in beautiful surroundings where you could combine your stressful treatment with a relaxing vacation time like Spain or Brazil maybe.
Those are of tips on looking for "location", the thing that comes first when looking for a clinic is of course their experience, results and staff. Another aspect touching the location subject is of what ethnicity the donor should be. If the potential parents or parent want the donor to be of a specific race that could really complicate the whole decision and also have a huge impact on the costs – raising them significantly. If a recipient wants a donor of Hispanic origins it should not be a problem but some donors are much less available and can be find only in specific countries. For example if a patient wants a donor of Indian origins than she will be most probably limited only to Indian clinics.
CHOOSING A CLINIC
Choosing nice surroundings with relevant legal regulations is just the tip of the iceberg. The most important choice is still ahead of you and that is choosing the right clinic. This choice will impact most important aspects of the treatment but mainly the quality of services. Anyway here are the most important aspects you have to take under consideration when choosing a clinic.
Experience – check out how many years of experience the clinic has. Not only in general but look up how long are they doing the specific treatments you want to undergo.
How many? – check how many egg donation cycles are they doing a year, how many fresh or frozen cycles you get in the price, and how many eggs does the clinic guarantee.
Staff experience – This is really the most important thing. You simply want the best and most experienced doctors. Check how long their doctors are treating infertility, which methods they are using most often etc.
Efficiency – Find out the success rates of IVF and all other treatments you need to undergo. Read more about ivf egg donation success rates here…
Associations – Check out if the clinic is a member of some health or infertility treatment associations which could confirm their reliability and overall safety.
Certificates – Check if the clinic was awarded with some certificates or other awards commending their contribution in treating infertility.
Emergency contact – Ensure that the clinic has the option for an emergency contact. What happens if after the whole procedure is done and the recipient is already home and something bad happens, bleeding for example? Check out if the clinic offers support in such cases!
COMPARING COSTS
Infertility treatments abroad are less expensive in most cases. You could save from 25% even up to 75% on your treatment. Sometimes this gives you an opportunity to do the treatment and make yourself a holiday in some exotic place for the price of the treatment in your country alone (it's not always the case of course). Anyway you need to be very aware and cautious because very often the headline price does not include all the procedures and medication that is needed during the whole process.
When comparing the prices pay attention to:
The full cost including everything you need (tests, drugs etc.)
The cost of travelling, transport, hotels and food
The value of what you are buying compared to other clinics
Special offers the clinic can give you to save money in the long run
Waiting time at the clinic
Total cost
When you see the headline price do not immediately start being excited because you will make a great deal. Clinics headline offers prices often differ in costs with the final cost. This is not because they are being dishonest as some may think but because different people have different things in mind when they read "total cost". The thing is for someone the total cost will indeed be the whole price he pays and for someone else who needs additional procedures it is not. A headline price is the headline price you cannot make hundreds of different combinations for a headline of expenses. However very often the price of a standard procedure does not include medication – this is also reasonable if you think about it because there are situations where a patient already has his own drugs so when he sees a headline price that includes medication and the patient does not know about it he will think the price is too high. Anyway the medications cost around 1.000 dollars so be cautious and find out if the price includes them.
Don't forget to sum up all the expenses you think are insignificant like some blood tests, initial consultations, ICSI, donor eggs or sperm etc. because at the end those small expenses will rise to a high amount you wouldn't even expect so check what is and what isn't included in the price.
It is a good idea to make a polite request for a full price that would cover all the expenses you need to make. That could make the whole process a lot easier.
What you pay for?
Check out the standards, staff experience and the average success rate in the clinic. The cost may be lower than in other clinics but it might be that they have a smaller success rates. Evaluate how friendly the clinic is and if you can easily communicate with them. You may find a clinic that offers you all you want for a cheap price but then there is another clinic which is a bit better and is not much more expensive. It is up to you to find your middle ground and right balance.
Waiting list
If you want to save money in an easy way you may join the waiting list and pay less but wait for your turn. However you can pay more and skip the line if time is a very important factor for you. Remember that in some clinics the waiting lists are long and you might be waiting quite a while!
Travel expenses
Patients looking for treatments often forget to add travel and accommodation expenses initially. Those make the final price deviate from what we saw at the beginning. That is why people often use this time to combine the treatment with some holiday leisure. Do your own calculating and check if doing the treatment at your home country won't cost eventually the same or less than going abroad lured by the initial headline price.
Additional advice
If all this calculating and comparing the prices makes gives you a headache or you simply don't want to do it you could consider use services of some medical tourism agencies. They are experienced in organizing the best possible options for the best price. Do not make the price your only indicator for making the choice. Remember that you shouldn't save money at cost of risking your health. So once more – Remember to find your middle ground!
If you need help choosing an IVF Egg Donation Centre abroad
Spare 3 minutes of your time. You will save at least a few hours.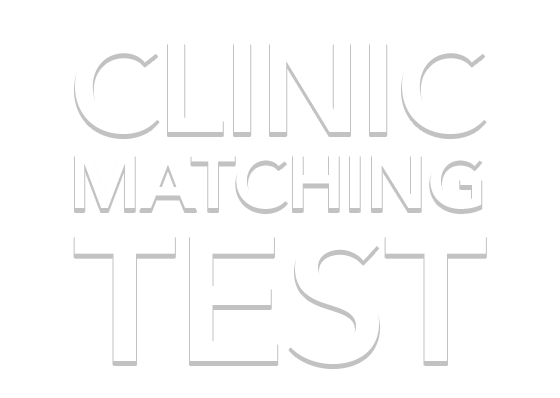 If you are looking for an egg donation clinic abroad, use eggdonationfriends unique patients tool – Clinic Matching Test. Our consultants will analyse your needs and choose 3 clinics which match your expectations. Our database of IVF centres includes only trusted infertility clinics which have experience in providing high quality service to international patients.
POPULAR EGG DONATION LOCATIONS
You may be intrested in reading our special report about the most popular IVF egg donation destinations. The article has been prepared by our team to help patients looking for treatment abroad selecting the right destination.
MEDICAL TOURISM
We live in a very open world right now with borders to be crossed without significant problems. With this open world the medical world opened to us as well. It is a business worth 100 billions of dollars. People are traveling from country to country to receive better or cheaper or both offers on medical treatments. But it's not only the differences in prices and quality but also a legislations matter. A lot of countries offer treatments which might not be legal in the country you are living in. It may sound a bit shady, this going to another country to do something which is not legal in yours but it is really a matter of your own moral and ethical standards. Below you will find short descriptions of most popular destinations for infertility treatments.
BRAZIL
Brazil is has one of the biggest Christian populations in the world – with approximately 73% citizens identifying themselves as Christian. It's famous for being the capital of football (or soccer as they call it in USA) but also is a frequent destination for cosmetic surgery as well as all kinds of infertility treatments (with 73% of Christians you would think "correcting god" isn't that popular…now now I'm just kidding). Why Brazil? Well mainly because it is a lot cheaper than in USA for example but also because it is a great vacation destination and it has many good clinics!
ARGENTINA
Argentina is home for millions of European immigrants and the birthplace of Tango. The cultural diversity caused with European influences of Italians and Spaniards makes this place a truly unique destination.  In 2013 Argentina joined the list of countries that subsidize IVF treatment for its citizens. IVF treatments are available for heterosexual couples, gay couples (which are legal unions here!) and single women. Spanish is the official language but English, Italian, French and German are also widely in usage. All this and more makes Argentina a place with arms wide open for people seeking rescue from childlessness.
MEXICO
Mexico is the 5ft biggest country In the Americas and is situated across the southern border of USA. Incredible opportunities for sightseers like ancient Mayan ruins, beautiful beaches, mountains and deserts and yet it is not only famous of that. What it is also famous for it's the medical tourism. Huge amount of accredited hospitals and clinics, doctors certified by boards and all kind of specialists make Mexico a paradise of a place to undergo infertility treatments. The spoken language is Spanish but you should be understood speaking in English in most of the places there.
SPAIN
Spain the home of Flamenco, tapas and FC Barcelona…oh and Real Madrid of course (and Atletico Madrid and much more others – don't want to upset anyone!). It a country with a very rich history. Place made unique by the influence of so many different cultures with the 2nd place in immigration rates. A true gem of Western Europe not just as a tourist attraction but also a very frequent destination for infertility treatments. Spain has a vast selection of accredited hospitals and clinics with the highest quality of services and is listed on the 7th place of best health cares in the world, says who? WHO (the World Health Organization). Official language is of course Spanish but as in many places you shouldn't have problems with communicating in English.
USA
United States the land of the free and home of the famous "American dream". It's an economic and militaristic giant and one of the most ethnically diverse countries in the world. While the prices of treatments in USA are indeed one of the highest if not the highest on the planet they surely have newest ground breaking technologies, medical schools and research centres known in the whole, wide world. Although the American clinics and hospitals lowered their prices significantly to attract not only the local high class but some not so rich and abroad patients the World Health Organisation still ranked USA 1st on the list of most expensive health cares! English is of course the official language and you probably could communicate with people using only quotes from American movies 😉
CZECH REPUBLIC
Czech Republic is a beautiful intimate country in the centre of Europe completely shut off from the sea by the surrounding countries of Poland, Germany, Austria and Slovakia. Folk traditions, castles and palaces will make you feel like in a fairy tale. Czech Republic is particularly attractive in the area of infertility treatments (and not only) because of the high quality and standards of treatment while having significantly lower costs than the rest of the European neighbourhood. While staying for treatments you can accommodate yourself not only with historical monuments but a vast amount of high quality spas. The official language is Czech, sometimes you will be able to communicate in Polish, German or Slovak and from my own experience you should not have problems with finding someone speaking in English nowadays.
POLAND
Poland is a very interesting country with beautiful attractions for sightseers not only in landscapes but also historical monuments. Internationally Poland's reputation improved after organizing the European Football Championships in 2012, people from all Europe came and saw this country for what it really is; a safe place friendly to people from all corners of the Earth. Poland's Clinics are of the highest standards in Europe with all the latest technologies and best specialists in the medical field. There is no sense for a quick Polish language learning sessions because this language is crazy hard but in most big cities you won't have problems to communicate in English.
GREECE
Greece once an amazing ancient civilization now one of the most popular holiday destinations. It has a very rich history, delicious cuisine, numerous incredibly beautiful islands, ancient ruins and …and olive oils! Those ancient ruins and history is contrasted with very modern health care with clinics using high technology in assisted reproduction treatments. However Greece bring relatively new to medical tourism their specialists in medicine do not differ in professionalism from the rest of the world. Official language is Greek but in most cities you should not have problems to communicate in English.
UNITED KINGDOM
United Kingdom is a monarchy gathering England, Northern Ireland, Scotland and Wales. Each of these countries having its own unique identity and culture. Due to its colonial past the United Kingdom has a very vast ethnical diversity. UK is seeded with hospitals and clinics known in the whole world with best physicians and specialist you can ever dream of. Although a bit more expensive than rest of the Europe the Medical standards are of the highest sorts and it is one of the most popular medical destinations on the continent. London is particularly attracting being the city that has everything in place. Specialized clinics and private hospitals with latest ground breaking technologies makes the United Kingdom a world class medical destination. Official language is English obviously.
INDIA
India is a former British colony situated in southern Asia with China in the north and the Indian Ocean to the south. India is the 7th biggest and 2nd most populated country in the World with over a billion from which 85% are practicing Hinduism. In the last years India is experiencing a medical and technological boom which brought them out of the underdeveloped countries list into the developing countries list. With great specialists and clinics with high technology standards similar to those in United States but less expensive makes this country a very popular place for medical tourism. Official language is Hindu and English.
LATVIA
Latvia is one of the three Baltic States with the capital City of Riga. It has a very diverse culture and the historical heritage making this place attractive for tourism. Thousands of people from Scandinavian countries, Western Europe and Russia come to Latvia every year for leisure and health. Latvia is a very attractive destination for infertility treatments especially in Riga. Modern clinics are of high standards and the treatments are less expensive than in the rest of the European countries.
UKRAINE
Ukraine once was a part of the Soviet Union but regained its independence in 1991. Now Ukraine is a democratic market economy. The heritage of this old country goes back thousands of years which you can see in most towns with its beautiful baroque and renaissance buildings. Once it was being visited by vast amount of tourists and medical tourists but that number got thinned by the latest unpleasant events in Crimea. Still Ukrainian health care is recommended offering high standards of treatments for significantly less than in other European countries. Especially when it comes to egg donations which costs in Ukraine are much less expensive and there are practically no waiting lists.
AUSTRALIA
Australia is not really hard to advertise as a tourist attraction. It's surrounded by the Ocean all over and gathers a vast amount of animals that cannot be seen anywhere else on the planet. But Koalas and Platypuses won't help when you need infertility treatment right? (Well…they kind of can ease the stress a bit because they are very cute) Do not worry about that because Australia has one of the finest specialists on infertility treatments on the planet and modern clinics with cutting edge technologies and highest quality of treatments. The only downside is the price really. The costs of treatments are higher than in Europe or Asia and taking a flight to Australia is also a significant expense. Anyway if you can afford it and you want to spend the treatment in unique and heavenly surroundings why not give it a try.
RUSSIA
Russia former USSR (Union of Soviet Socialist Republics, 1922–1991) is the largest country in the world. There are more clinics and hospitals per citizen in Russia than in any other Country in the world. The public clinics and hospitals are not however too famous because of their quality but on the other hand the private clinics are top notch! Also the costs of treatments are cheaper than in USA and sometimes even cheaper than in Europe. Although Russia has reputation of a not to friendly country but that should not stop you from using their modern infertility treatments to your advantage.
CYPRUS
Cyprus is a lovely island which is easily accessible not only for Europeans but the whole world. It has a rich medical history with visitors coming for treatments by the Cypriot doctors even since 9500 BC. Now in the modern times Cyprus is a member of the European Union since 2004 and offers a variety of infertility treatment options in islandic heaven. Gorgeous beaches, vineyards and antique historical views make the modern infertility clinics even more alluring. Prices of treatments on this island are very attractive and living costs make it accessible for most people on their way to parenthood. Official languages of Cyprus are Greek and Turkish.
EAST ASIA
East Asian countries include the Republic of China, Hong Kong, Macau, Japan, Mongolia and South Korea (and North Korea but you probably won't be going there anytime soon) It would be very hard to summarize all those countries in such a short description. So let's just say that Asia is a top destination in medical tourism with 212 Joint Commission International accredited hospitals. According to MTQA (Medical Travel Quality Alliance) there are six out of 10 best hospitals in the world in this region. Medically there is nothing that cannot be done there and the prices are cheap if not the cheapest in the world. You should really consider this region if you want to use the latest technologies, best specialists and see a whole lot of a different corner of the world.