The average cost of in vitro program with donor eggs in Cyprus is 4500-5000 Euro so it may be an attractive offer in comparison to UK or the US.
However you should be prepared that this price usually doesn't include additional procedures, visits, tests and medicaments. Calculating your treatment budget you should consider these expenses and ask chosen clinic beforehand about a detailed price list and – if possible – the individual treatment plan for you .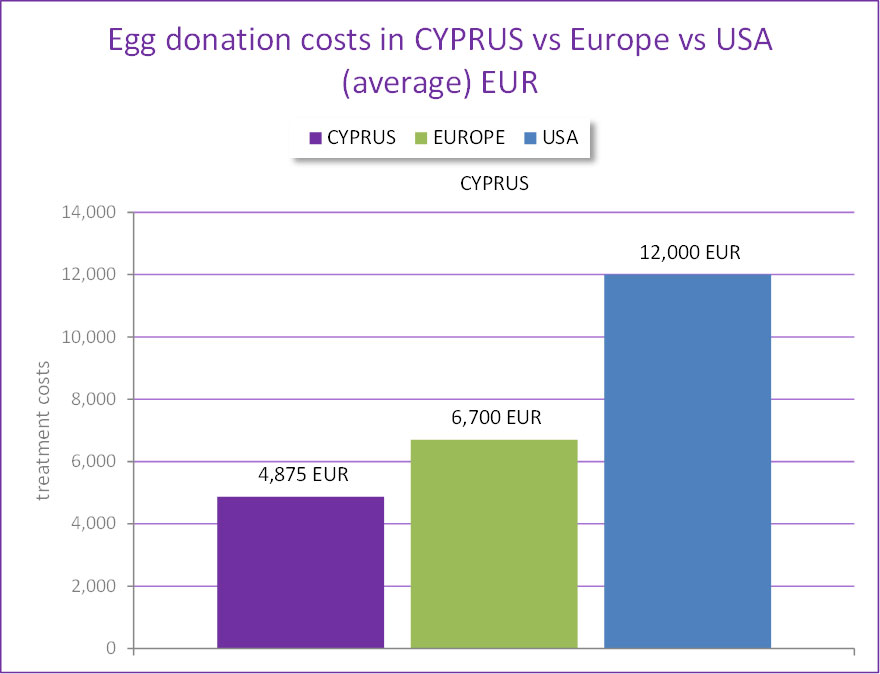 Going into details, the initial visit cost is averagely around 200 Euro, bare IVF ICSI cycle (excluding medications starts from 2,250 Euro. As mentioned before, basic IVF with egg donation may cost around 4,500 Euro, and with PGD – 6,000 Euro. If you decide to use services of a donor agency it will be about 9,000 – 10,000 Euro.
Before you decide on certain offer, please make sure to check if you know exactly what kind of procedures and other elements your program includes. Notice if your contract mentions things like medical reports, embryo transfers, operating theatre and anaesthesia costs and follow-up consultations (if you want to have them).
Furthermore, although Cyprus is a pleasant and hospitable place to stay, remember to take into consideration costs of accommodation, food and transport. Especially in summer season prices may be a little higher than usually. Some clinics, however, offer patients discounted hotel packages and those usually include airport pickups.