Healthcare and ART medicine standards in Cyprus
In Cyprus IVF clinics need to have a license to operate. They are controlled and overseen by the Health Ministry. There is one mandatory annual inspection, proceeded without notice. That ensures that IVF centers comply. It is good to verify whether clinics you consider have ISO accreditation as well as local accreditation.
Health care standards in Cyprus are pretty high which confirms the World Health Organization recognition. Life expectancy is high at 79 years for men and about 82 years for women. Infant mortality is low at 5 infant deaths per 1000 of the population. Epidemic and infectious diseases factor is also little here so people from abroad entering the island do not have to undertake any vaccinations. Water and food is constantly monitored by special institutions (the Medical and Public Health Services Department).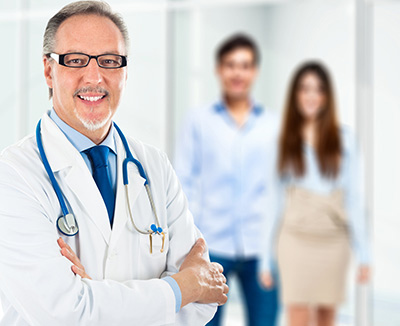 Public hospitals are located in all big cities, but you may find smaller clinics (also government-run) also in other areas. Of course there are plenty of private medical centers. The personnel and physicians are usually well educated (mostly overseas) and experienced.
Emergency treatment is provided free of charge but other services and treatments must be paid if a person doesn't meet certain criteria (low income people – singles earning less than 9,000 CY£ or families with incomes less than 18,000 CY£).
Most patients from abroad use private services. What is important in this context, health care is generally inexpensive in Cyprus and private health insurance is available at low cost.
If you find yourself in a serious or life-threatening emergency or you need an ambulance, the police or the fire brigade, dial 112. Calls are free of charge from any phone, including mobile phones. Operators in Cyprus speak English. If you do not know your location, they are able to geo-locate you.
Other important numbers are:
1441 – air/sea rescue
1401 – drugs, narcotics and poison emergencies
1400 – hospital information
90 90 1432 – on-call doctors
Cypriot pharmacists are well qualified to advise. A night duty system operates and pharmacies on duty are published in the local newspapers and in the Internet. The cost of a prescription prescribed by a doctor is payable at the full cost of the medicine at the pharmacy.
Health insurance is widely available and offers a high standard of private medical care. Diverse plans may be tailored to patients individual needs and budget.
Cyprus' health care system is being trusted not only by local residents but also by other foreign nationals who come to the island for health reasons.