THE COUNTRY
Cyprus is the largest island in the eastern part of the Mediterranean Sea, located south of Turkey. The Republic of Cyprus borders across the sea with Turkey, Syria and Lebanon. Cyprus has been one of the EU member countries since 1st May, 2004. Greek and Turkish are the official languages here, which proves the island's cultural diversity, which – in turn – results in unique customs, art and architecture.
Situated at the crossroads of routes linking Europe, Asia and Africa for a long time, Cyprus still carries traces of past civilizations – there are Roman theatres and villas, Byzantine churches and monasteries, the Crusader's castles, Turkish mosques and prehistoric settlements.
Cyprus has a diverse coastline which is 648 km long. The northern part of the island is rocky, the southern – full of spacious, sandy beaches. There are not very high, limestone Karpas mountains in the north of the country and the Troodos mountains range in the south-western regions, with the impressive peak – Olimbos (1,951 meters above the sea level). Between the two ranges lies the Mesaoria Plain. Tourism, textile industry, crafts and sea trade are the most important economy branches. The traditional crafts products include embroidery, pottery and copper work. The traditional dishes and beverages of the local cuisine include meze – a selection of small dishes served as a main course, halloumi cheese (hellim) and zivania – a high-percentage alcoholic beverage. Cyprus is especially known as The Aphrodite's Island – a goddess of love and beauty, who was born on the island according to legend.
CLIMATE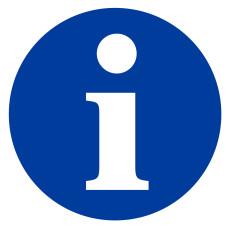 Cyprus has a subtropical climate – it is a transition zone between Mediterranean and continental climate – with mild winters, sunny summer months and little rainfall. Thanks to such good weather conditions, a typical Mediterranean vegetation develops really well: (shrubs and dwarf trees constituting shrubland biome called maquis, lowland Alpine pine trees, cypresses and oaks as well as food crop: grapevine, olives and figs).
POPULATION
The population of Cyprus is estimated to be 860,000 inhabitants. Cyprus comes 25th in the European Union in this category. It is a great place for anyone who likes Mediterranean climate.
The Cypriots constituting the society of Cyprus are of Greek (78%) and Turkish (18%) origin. Cyprus is also inhabited by Armenians, Brits, Jews and refugees from Lebanon.
As far as religion is concerned, the religion of Greeks – Eastern Orthodoxy is dominant, Muslim Turks constitute 1/5th of the society. Analphabets make up 6%. The average life expectancy of males is 75 years and females – 80 years. 69% of the population lives in the cities of the Republic of Cyprus.
POLITICAL SYSTEM AND POLITICS
Cyprus is an autonomic, independent republic. It is a member of the United Nations, the Council of Europe and the British Commonwealth. Its political system is based on the rules of western democracies where human rights are respected and private entrepreneurship development supported. According to the Constitution, there is a presidential system. The President as a head of state is elected for a five-year term. Executive power is exercised by the Council of Ministers whose members are appointed by the President. The House of Representatives with its legislative power consists of 56 members elected for a five-year term. Legal system is based on the British system and acts that regulate economic activity and procedures – on the British law. The majority of acts currently in force have been officially translated into English.
LANGUAGE
Greek and Turkish are the official languages in Cyprus. However, English can be regarded as a third informal language, used in both, private and professional life. Almost all the inhabitants of Cyprus speak English and it is used not only in the business sector but also the government one.
RELIGION
Christians make up 78% of the Cyprian population. The majority of Cyprian Greeks, so the majority of the population of Cyprus, are members of the Cyprian Autocephalous Orthodox Church (Cyprian Eastern Orthodox Church) while the majority of Cyprian Turks are Muslim. According to Eurobarometer 2005, Cyprus is one of the most religious countries in Europe, alongside Malta, Romania, Greece and Poland. Apart from the Eastern Orthodox and Muslim faith, there are small groups of Bahaists, Jews, Protestants, Catholics and Jehovah's Witnesses.
MONEY
The currency of the Republic of Cyprus is the Cypriot Pound – CYP. The Cypriot pound was replaced by the euro as official currency of the Republic of Cyprus on 1 January 2008 at the irrevocable fixed exchange rate of 0.585274 CYP per 1 euro.
There are 7 Euro notes denominations: 5, 10, 20, 50, 100, 200 and 500. Each of them is of different color and size. The higher the nominal, the bigger the note size. One euro is divided into 100 cents. There are 8 euro coins: 1, 2, 5, 10, 20 and 50 cents, €1 and €2. A coin reverse is common for all the eurozone counties, however, the design on the obverse reflects national identity. All the euro coins can be used in the countries that are in the eurozone, regardless of their issuing country. All the banks in Cyprus offer currency exchange services and inform of daily exchange rate of the Cypriot Pound against the major currencies. Currencies can be also exchanged in hotels. Most detailed information on currency exchange rates can be obtained from the Central Bank of Cyprus. Hotels, big shops and restaurants accept credit cards, travellers cheques, eurocheques and banknotes of major foreign currencies.
ACCOMMODATION
Cyprian hospitality is legendary. A basket of fresh fruit and a bottle of wine to welcome guests at a hotel as well as caring attitude of hotel staff and nice service are commonplace – service quality in many places is very high and well-organized in order to make guests feel at home. To meet various expectations and considering different budgets of tourists, Cyprus offers all kinds of accommodation at moderate prices.
Whether a guest is looking for a luxury, 5-star hotel located right at the beach that offers numerous attractions such as health centre or spa or opts for a hotel apartment or a villa with a swimming pool, preferring independence and flexibility or a quiet hiding place in the mountains to be close to nature, in a simple family house, they will find it all on the island.
SHOPS AND PRICES

Prices of products and services in Cyprus vary depending on a season and place. A sample price list in Euro currency:
a single bus ticket – around 1 Euro
a glass of beer – between 3,50 and 5 Euro
a cinema ticket costs about 7 Euro for adults and 5 Euro for kids
a theatre ticket costs between 17 and 25 Euro
a concert or opera ticket costs between 25 and 77 Euro
continental breakfast costs between 3,40 and 6 Euro
lunch – fixed menu costs between 10 and 13,50 Euro
dinner in a local tavern (meze including a glass of beer or cold beverage) costs about 20 Euro
Tips
Since your bill in hotels and restaurants includes 10% service charge, leaving tips is not obligatory, however, always welcomed.
Shops opening hours vary depending on their type and location, however, regular shops open from 7:00 to 9:00 am. From November 1st to March 31st shops usually close at 7:30 pm on Mondays, Tuesdays, Thursdays and Fridays, at 3:00 pm on Wednesdays and at 7:00 pm on Saturdays. From April 1st to October 31st shops usually close at 8:00 pm on Mondays, Tuesdays, Thursdays and Fridays, at 3:00 pm on Wednesdays and at 7:30 pm on Saturdays. From June 15th to August 31st there is a possibility of an afternoon work break between 2:00 and 5:00 pm.
Meal times
Breakfast is usually served between 7:00 and 10:00 am. You can eat lunch in a restaurant between 12:00 and 3:00 pm. Supper is served from 7:00 pm till late evening.
TRANSPORT
Plane
Plane is undeniably the quickest and most comfortable way to get to Cyprus. There are direct connections with most big European cities. You can also choose a connecting flight.
Ticket prices depend on a season so before your journey it is advisable to get familiar with the current prices. There is a possibility of flying with low-cost airlines or a charter flight.
Nicosia International Airport has not been used since 1974 but new airports have been built in Larnace and Pafos. They cater for scheduled and charter connections with Europe, the USA and the Middle East. The main airport in the Turkish part is Ercan International Airport. Due to boycotting Southern Cyprus by the international community, this airport can only be reached from Turkish airports. Geçitkale Air Base Airport is another airport.
Cyprus is a small island that can be travelled about easily, especially considering its great roads and numerous motorways. Public transport, however, is not very convenient. There are no domestic flights or rail network. Long-distance buses timetable is tailored to the Cypriots needs. Public transport is supposed to be developed and improved in the future. In the meantime, the best way to explore Cyprus is renting a car.
Buses
There are three types of buses in Cyprus:
frequent daytime intercity buses,
rural buses linking almost all the villages with closest cities but running only once or twice a day except Sundays;
urban buses linking different city districts running frequently at daytime. In some regions hours are extended until late evening hours during the tourist season.
Coaches link biggest cities in a particular part of the island. They run relatively infrequently and some of them look like public transport monuments but in fact, they are quite comfortable and inexpensive. Between Saturday morning and Monday morning there are no bus services on the majority of routes. There is no bus company offering services in the whole Northern or Southern Cyprus but there are numerous small regional companies. That is why there is no general bus timetable or even central bus station where all the buses would stop. For example, there is no problem to get from Larnaca to several most important places on the map of Cyprus, such as Nicosia, Ayia Napa or Limassol. On the route from Larnaca to Pafos we will probably have to change buses in Limassol.
Taxis
There are three types of taxis on the island:
intercity taxis that offer a possibility of transport for 4-7 additional passengers. They run between all major towns of Cyprus every half an hour Monday to Friday from 6:00am to 6:00 pm. On Saturdays and Sundays service finishes one hour earlier so at 5:00pm. A booking can be made by phone or Internet directly at a service provider,
rural taxis running in rural areas can be booked only from the taxi base station and back. These taxis are not equipped with taxi meters, fees are paid on a per-kilometer rate

Sample fees:

Tariff I: single ride 0,63 Euro per kilometer.
Tariff II: single ride from 8:30pm-6:00am 0,715 Euro per kilometer.
Tariff III: return journey 0,49 per kilometer.
Tariff IV: return journey 20:30-6:00 0,63 Euro per kilometer.
Luggage weighing more than 12Kg 0,63 Euro per piece

Waiting fee:

For tariffs I and III 14,45 Euro per hour.
For tariffs II and IV 18,821 Euro per hour
Minimal fee: 3,64 Euro.

Urban taxis provide 24-hour-a-day service in all cities. Taxis can be booked or hired from the street. Urban taxis must be equipped with a taxi meter and calculation of the fee starts when a passenger gets in a taxi. Some sample fees are as follows:

Between 6:01am and 8:30pm:

Basic fee 3,42 Euro
Tariff per kilometer 0,73 Euro
Late-coming or waiting 13,66 Euro per hour
Luggage weighing more than 12Kg 1,20 Euro per piece
A supplement is payable on public holidays 1,96 Euro

Between 8:31pm-6:00am:

Basic fee 4,36 Euro
Tariff per kilometer 0,85 Euro
Late-coming or waiting 15,71 Euro
Luggage weighing more than 12Kg 1,20 Euro per piece
On the following public holidays taxis require a supplement of 1,96 Euro per ride: December 24th, 25th, 26th and 31st, January 1st, Good Friday, Easter Saturday, Easter Sunday, Easter Monday and May 1st.
Transport of pets is allowed only in small carrying containers, a fee of 0,55 Euro per pet is charged.
Cruises
There is a number of short big and luxury ship cruises, 2-5 days long, offered in Cyprus. A cruise may be booked in Cyprus or via travel agents that offer such services. There are also many short boat trips to different destinations around the island which depart from almost all the ports.
Car
A valid driving license is a must. A car can be hired by a person over 21 years old. A car rental charge together with insurance depends on the type of vehicle and it is minimum 15CYP per day. Car insurance does not cover the Northern Cyprus ( so new insurance needs to be purchased in order to get there). Left-hand traffic applies in Cyprus. Mobile phones are forbidden while driving. Driver's blood alcohol content cannot exceed 39 milligrams. Speed limit in build-up areas is 50 km/ha, express roads – 100km/ha and the remaining ones – depending on road signs.
TRAVELLING AROUND THE CITY
There are numerous ways of travelling around the city. The most popular one among tourists is travelling in a rented car, which guaranteed independence. Distances are quite short so taking a walk is often the best option. You can also reach your destination by taxi or public transport (buses).
A bus network in Pafos is very well-developed and convenient for tourists, it also links seashore hotels in Yeroskipos, Coral Bay and Agios Georgios and the airport.
Most popular bus routes in Limmasol include those that lead from the Old Town, along all the most important hotels to Germasoyia and Amathous.
Larnaca is so small that all the most interesting landmarks are within walking distance, however, there are trolleybuses running to seashore hotels.
CYPRUS HOLIDAYS
A calendar of public holidays in Cyprus
All the institutions offering public services as well as private enterprises, banks, shops are closed on public holidays, however, numerous shops and service points in resorts and seaside regions remain open. Banks are closed on Holy Thursday but open on Christmas Eve.
January 01– New Years Day
January 06 – Epiphany
March 25 – Greek Independence Day
April 01 – Cyprus National Day
May 01 – Labour Day
August 15 – Assumption of the Virgin Mary Day
October 01 – Cyprus Independence Day
October 28 – Greek National Day
December 24 – Christmas Eve
December 25 – Christmas Day (the 1st day)
December 26 – the second Christmas Day
movable – Clean Monday (50 days before Orthodox Easter Sunday)
movable – Good Friday (Orthodox ceremony)
movable – Easter Monday (Orthodox ceremony)
movable – Pentecost – Kataklysmos (the descent of the Holy Spirit)
Sources:
http://www.visitcyprus.com/
http://wikitravel.org/en/Cyprus
http://www.lonelyplanet.com/cyprus