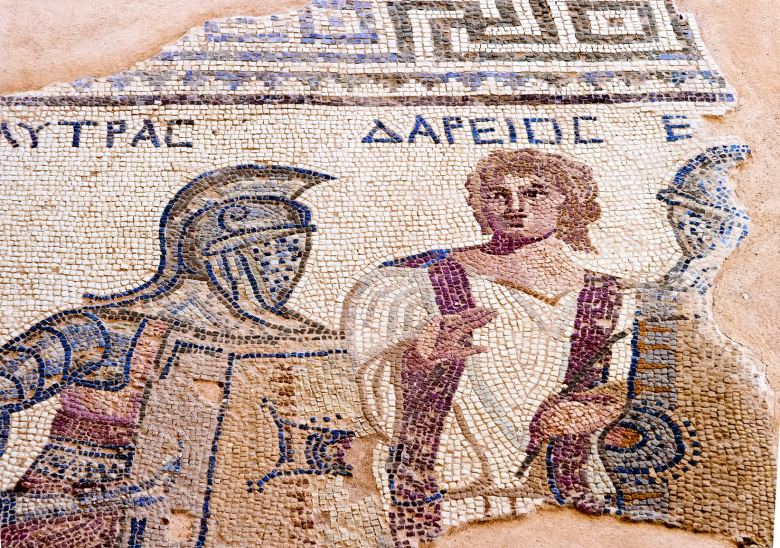 TRAVELLING IN CYPRUS
Flying to Cyprus
Cyprus is served by international airlines that fly direct to Larnaca International Airport and Paphos International Airport from around the world. British Airways (www.ba.com), Monarch Airlines (www.monarch.co.uk), Emirates (www.emirates.com), Egypt Air (www.egyptair.com) and Russian airline Aeroflot (www.aeroflot.ru) are among the companies offering flights to Cyprus. Low cost carriers easyJet (www.easyjet.com) flies between the UK and Cyprus, and Ryanair (www.ryanair.com), which has a regional base in Paphos, flies to and from countries throughout Europe, including Poland, Greece, Norway, Sweden, Germany, Italy and Hungary, along with the UK.
The national carrier is Cyprus Airways (www.cyprusair.com), which has a network linking the island with, among other destinations, London in the UK, Moscow and St Petersburg, and the European cities of Amsterdam, Athens, Zurich, Rome, Brussels, Frankfurt, Milan and Vienna. The airline flies between Cyprus and Middle Eastern destinations, including Bahrain, Abu Dhabi and Dubai. All flights to the north arrive at Ercan International Airport in north Nicosia via Turkey. Turkish Airlines (www.turkishairlines.com) is the Turkish national carrier, with Pegasus Airlines (www.flypgs.com) and Atlasjet (www.atlasjet.com) among the companies offering flights to north Cyprus.
While Cyprus is a year-round destination that can boast of attracting tourists who like to relax on the beach in the morning and snow ski in the afternoon, at least during the month of February, many airlines offer limited flights during the winter. July and August are the most expensive months to fly, while bargains can be found in winter, early spring and late autumn. Since 1974, the Cyprus government declared Ercan International Airport an illegal port of entry to Cyprus and there are no direct flights other than from Turkey. However, tourists can now fly into the south and travel by road across the border in Nicosia to holiday in the north.
AIRPORTS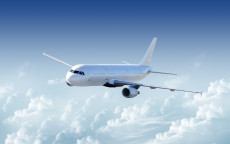 LARNACA
Official website: www.cyprusairports.com.cy
Larnaca International Airport Guide (LCA) is located in eastern Cyprus. It is the larger of the island's two main international airports. Larnaca International Airport is Cyprus' main international gateway and the larger of the country's two commercial airports, the other being Paphos International Airport on the island's southwestern coast. The airport has one primary passenger terminal. Departures are accommodated on the upper level, while arrivals at the ground level. A second "VIP terminal" also exists, which is used for visiting Heads of State, some private aviation, and for cargo. The airport utilises a single large apron for all passenger aircraft. There are 16 jetways (boarding bridges), connecting the main terminal with aircraft, while there is a provision for utilization of shuttle buses to convey passengers during hours of extreme traffic. Infrastructure also features a large engineering hangar, a cargo terminal, and separate facilities for fuelling and provisioning light aircraft. There is a second, smaller apron where cargo aircraft and private aircraft are often parked. There are also spaces for smaller aircraft for flying schools and privately owned aircraft separate from the main two aprons. A tourist information office is situated in Departures. Various airline information desks are located on the public concourse.
ADDRESS:
Larnaka International Airport
P.O. Box 43027 P.C. 6650 Larnaka
Cyprus
Tel.: 77778833
Fax +357 24 643633
Email: info@hermesairports.com
customer.services@hermesairports.com
Larnaca International Airport is situated 5km (3 miles) south of Larnaca.
PAPHOS:
Official website: http://www.hermesairports.com/en/
Paphos International Airport is located 6.5 km (4.0 mi) southeast of the city of Paphos, Cyprus. It is the country's second largest airport, after Larnaca International Airport. Paphos Airport is commonly used by tourists on vacation in western Cyprus, providing access to popular resorts such as Coral Bay, Limassol and Paphos itself. Passenger facilities include 28 check-in desks, seven gates, 22 aircraft stands, a bank, restaurants, cafeterias, bars, a duty-free shop and a gift shop. Other facilities include a tourist help desk, car rental, first aid, a baby/parent room and disabled access facilities. Refrigerated storage, health officials, and X-ray equipment are among some of the facilities provided for cargo. Furthermore, loading platforms and forklifts are also available.
ADDRESS:
Pafos International Airport
P.O. Box 62320 P.C. 8063 Pafos, Cyprus
Tel.: 77778833
Fax +357 26 007100
Email: info@hermesairports.com
customer.services@hermesairports.com
NICOSIA:
Official website: http://www.flyercan.com/
Ercan International Airport (IATA: ECN, ICAO: LCEN) is the only airport in North Cyprus. It is located east of the capital city Nicosia, near the village of Kırklar (Tymvou). It is approximately 35km from Nicosia (Lefkoşa), 45km from Kyrenia (Girne), and 50km from Famagusta (Mağusa). Due to its proximity to Nicosia (Lefkoşa), airline booking sites commonly refer to this airport as Nicosia (Lefkoşa) Airport.  All regular international flights outside of Turkey are direct rather than nonstop flights; they require an intermediate landing at a Turkish airport.
ADDRESS:
Ercan International Airport
Nicosia, North Cyprus
Tel: +90 392 600 5000
MEANS OF TRANSPORTATION
There are few public buses and no rail lines in Cyprus. Taxis are widely available. Traffic moves on the left side of the road, British style, and modern motorways link the major cities. Secondary roads, especially in mountainous areas, tend to be narrow and winding, and not as well maintained as major highways. Traffic laws, signs, and speed limits are consistent with the standards used throughout Europe. Traffic circles (roundabouts) are often utilized at major intersections.
Road safety conditions in the area administered by Turkish Cypriots are similar to conditions in the south, except that the road network is less developed. Insurance purchased in the government-controlled area is not valid in the area administered by Turkish Cypriots, but insurance for that area may be purchased near the U.N. buffer zone checkpoints. Public transportation in Cyprus has been revamped with all new buses in Nicosia. Still, most Cypriots drive. There are no railways in Cyprus.
By bus
There is a comprehensive network of bus routes all over Cyprus. Use Cyprus By Bus to plan your journey using buses in Cyprus.On the Turkish side, buses are more frequent (and smaller). In Nicosia, they depart from stops at the street north of the northern gate. Prices are similar to prices on the Greek side of Cyprus. Beware that return tickets may not be valid on all buses on the Turkish side.
By shared taxi
Services run every half-hour or so from 06:00 or 07:00 in the morning, but terminate at 17:00 or 18:00 on the dot. You can book a taxi to pick you up anywhere and ask to be dropped off anywhere in city limits; the flip side is that it will often take you longer to get in or out of the city than the journey itself! Figure on £4-6 for a taxi ride on any of these, with an increased price on Sundays and holidays. Also known as a service taxi.
By car
Car hire is the easiest (but the most expensive) way to get around the island. Cypriots drive on the left side of the road, in keeping with most Commonwealth practice. However, driving standards are poor. Drivers attack their art with an equal mix of aggressiveness and incompetence and view road rules as mere guidelines. Some main roads do not even have road markings and people often sound their horn, especially in Nicosia. Take care when crossing the roads, and even greater care when driving on them. Driving conventions and practices in Cyprus differ from those you may be used to in your country. Speeding, tailgating, overtaking, and the running of caution lights are commonplace and major causes of accidents. Emergency assistance is available in the Republic of Cyprus by calling 112 or 199. Emergency assistance is available in the area administered by Turkish Cypriots by calling 155.
The use of seat belts (in front seats) and child car seats is required. Motorcyclists are required to wear helmets and the use of cellular phones while driving is prohibited unless used with some form of hands-free kit. Liability insurance is mandatory.