Vanessa is 41 and her greatest wish was to have a baby with her partner, Antonio. Vanessa and Antonio were trying to conceive on their own and have also undergone treatment in assisted reproduction centres during several years but with no success. Vanessa was finally told that her only option, if she really wanted to have children was via an egg donation treatment.
"I have been treated for over 2 years and I was trying to become pregnant for 4 years. During my previous treatment at the other clinic, I was told to opt for egg donation treatment otherwise I would not become pregnant".
Some women postpone motherhood in order to achieve greater personal and professional stability. This, in turn, may bring about difficulties to achieve pregnancy due to the fact that, by the time they try, many of them are at the end of their reproductive life. According to statistics, infertility due to late motherhood has exponentially increased over the past few years. This is why resorting to egg donation treatment is becoming increasingly common.
Egg donation treatment consists of an in vitro fertilization (IVF) which differs from the original technique in one main way: the use of donor eggs. It can be done with:
the sperm of the patient's partner or
donor sperm (an option when there is male infertility, the patient is a single woman or for lesbian couples).
From the resulting embryos one or two are selected, depending on the case, and they are transferred to the patient's uterus. The remaining embryos, if there are any, are cryopreserved for future treatments in case the patient wants a subsequent child. If the transferred embryos successfully implant in the uterus, a normal pregnancy will follow.
In most assisted reproduction clinics oocyte donation is recommended to patients who are 38 or over. Donor egg babies are According to Dr. Sergio Rogel, gynaecologist and fertility specialist in the assisted reproduction clinic IVF Spain:
Most centres recommend egg donation treatment to their patients because it entails less risk during the pregnancy, especially for women over 35; and also because with donor egg pregnancy they have a greater success rate per cycle".
Many patients come to assisted reproduction centres with the hope of becoming mothers and they find out that oocyte donation is their last resort because their eggs are no longer viable or lack the needed quality to produce a pregnancy.
The causes behind this are diverse, for example: age has a great impact on a woman's ability to conceive since from the age of 35 the eggs deteriorate and suffer small genetic alterations that not only reduce the chance to become pregnant, but they can also cause miscarriages or embryo malformations.
For Dr. Rogel the key to achieving the best long-term results is an adequate supervision of all factors related to female fertile life, especially taking into account the fact that female fertility is finite.
When Vanessa decided to come to IVF Spain, Dr. Rogel took upon himself to give Vanessa new hope and results. He studied her case carefully and offered her a totally personalised solution adapted to her needs. Dr. Rogel: "We do not sell treatments. We offer real solutions to concrete problems in complex cases. We do it through a detailed and deep study, for example, using technology adequately where it is most needed, like in the case of Vanessa and her partner."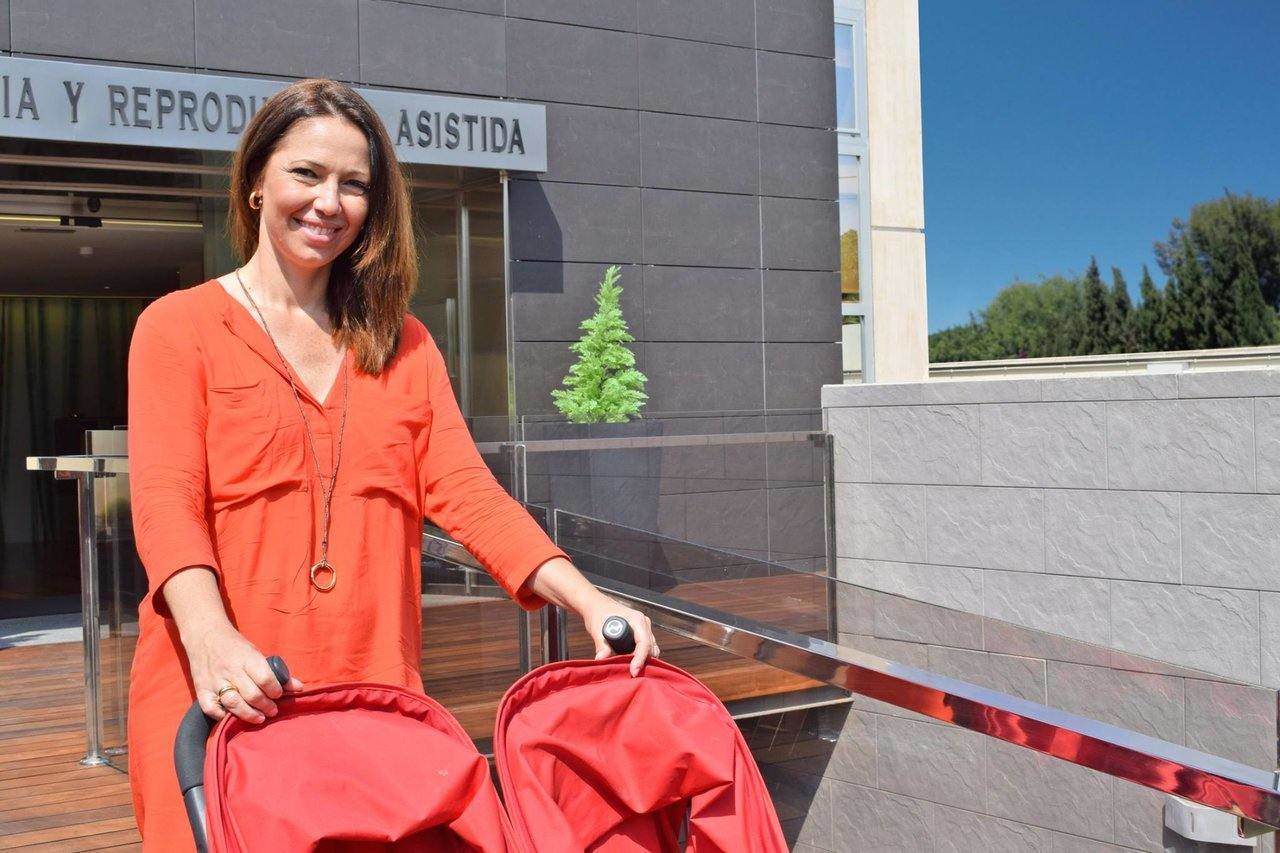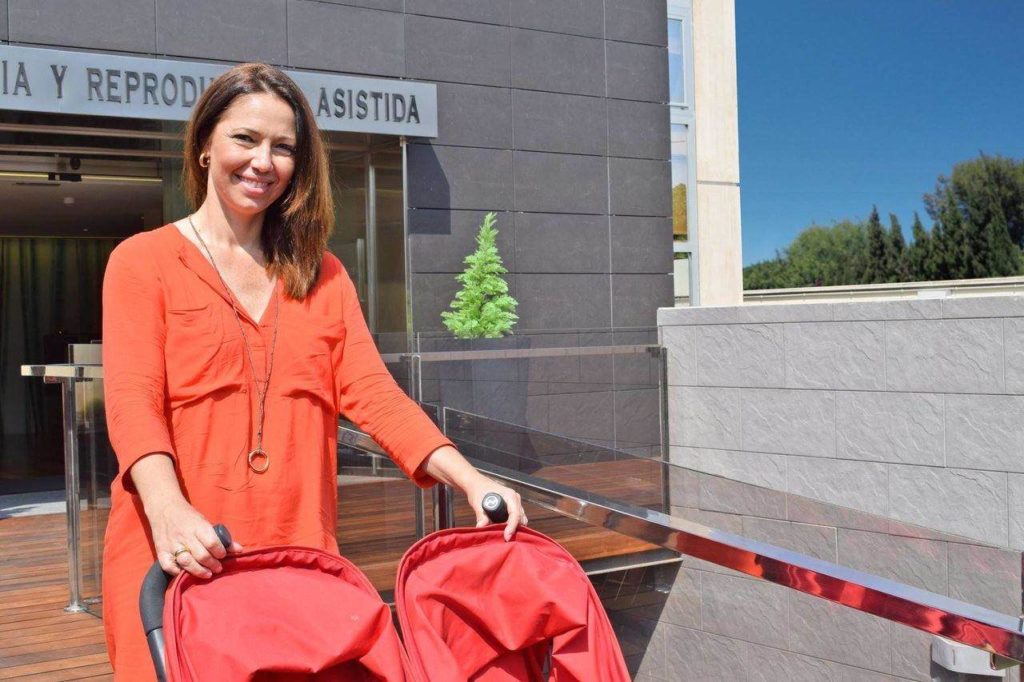 Vanessa and Antonio came to IVF Spain feeling very frustrated and disappointed after undergoing various IVF treatments in other centres. Furthermore, Vanessa had been told that she would have to resort to oocyte donation if she wanted to have a child, which was "hard to accept when you wish to conceive your own biological child" according to Vanessa's own words.
The diagnosis they had received in other clinics was that there was a problem with Vanessa's eggs. They were told that because of this the fertilisation process would not be successful even when injecting the sperm cells directly into the eggs through intracytoplasmic micro-injection (ICSI). Vanessa and Antonio were advised that egg donation treatment was their only solution.
Is oocyte donation the only option?
The doctors' approach at IVF Spain was different. According to Dr. Rogel: "When we used the time lapse technology, we were able to observe Vanessa's eggs at the time of the micro-injection and we found out that the problem was not in the eggs, but in the partner's sperm cells, so we changed our approach".
Thanks to the correct use of technology and to a deep study of the patient's case, the couple finally received an accurate diagnoses. Antonio was given the appropriate treatment to improve his sperm quality and retrieve the highest quality sperm cells.
It worked. Vanessa and Antonio, together with their two children, are now a happy family.
Vanessa's dream came true. She said: "…to me being a mother is everything and having achieved it with my own eggs when in other clinics I was told it was impossible is indescribable. I will always be grateful to IVF Spain's medical team for having shown to me that oocyte donation could be a solution, but it's not always the only one."
RELATED READING