After many months of gathering data from ministries of health and health institutions from the whole of Europe, analysing national legislations and guidelines for IVF treatment and preparing answers to fertility patients' most commonly asked questions – here it is!
We proudly announce the launch of our IVF ABROAD – PATIENT'S GUIDE. It is the first online publication that delivers extensive information on all the Dos, Don'ts and What-Ifs related to fertility treatment in a foreign country – and does it in a compact and useful way.
From now on, IVF ABROAD – PATIENT'S GUIDE is available to all of you at eggdonationfriends.com. Click the button below, download it and use it as a helpful road map in planning your own international fertility journey.
Download Now
What's in the Guide?
What can you find in our Guide? First of all, let's focus on what you will NOT find in it. You won't find any clinic adverts; not even from the most reliable and recommended ones. Why? Because we have decided to present the European IVF world in an objective and realistic way. This means free and independent of any fertility clinics. We want you to view this Guide as a totally independent resource, free from any bias and clinic offers or boasts! We want you to be inquisitive and would recommend you ask any prospective clinic lots of questions before you finally make a choice about treatment!
In fact, we created the Guide with patients' most common questions and needs in mind. We show you how the world of IVF abroad really sits within a legal and a medical point of view. We focus on the countries regarded as the best IVF destinations in Europe: Spain, Czech Republic, North Cyprus, Greece, Ukraine, Poland, Russia and Latvia. We analysed them in terms of IVF law, regulations and restrictions. We also provide you with an extensive comparison of IVF success rates (own eggs/donor eggs) and costs as well as information on egg donor qualification processes and availability.
These eight mentioned countries are chosen by intended parents from all over the world however feedback from respondents suggests a complex picture which suggests that the most popular IVF destinations do not always necessarily guarantee safe and satisfactory treatment.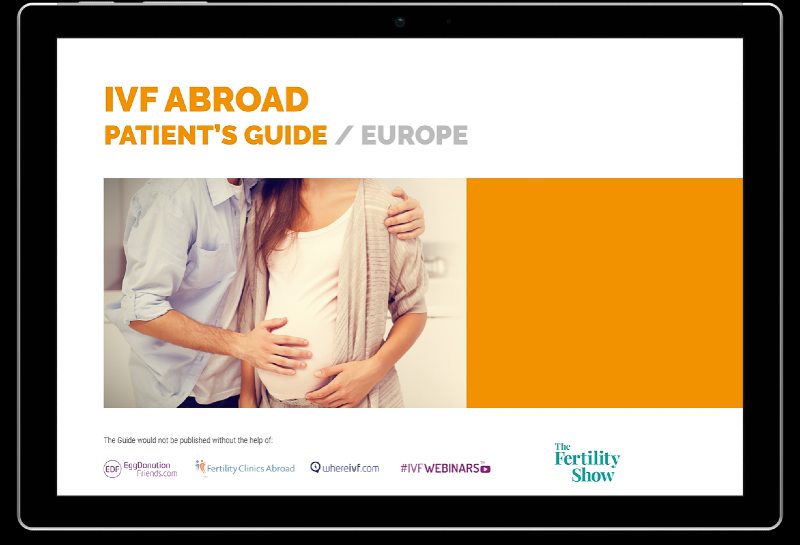 So, let's be honest: are there any guarantees at all? Well, the main aim of our Guide is to teach you that the only guarantee is your own knowledge and this can be achieved by undertaking thorough research prior to the treatment – as, once again it turns out that the reality is far away from beautiful visions presented in IVF clinics' marketing folders.
We hope that thanks to our Guide, you will be approaching top fertility destinations with confidence and an increased understanding of IVF procedures. We teach you what to pay attention to when contacting medical units and ministries of health, what to ask them about and how to approach the data they present. We also show you where to look for a trusted source of information about fertility treatment options in a given country – in case there is any. Last but not least, we also share with you our own experience with collecting information for this Guide. We hope it may serve as an encouragement or, on the contrary, as a warning in your own search.
We perfectly understand that going abroad for IVF is one of the most important decisions in your life. That is why we whole-heartedly advise you to download our IVF ABROAD – PATIENT'S GUIDE. Read it through and be prepared for all possible IVF treatment scenarios in various destinations.
We wish you a pleasant and informative read!