IVF-Spain, a fertility clinic based in Alicante, Spain, does 1,500 IVF cycles a year. The clinic offers free online consultation, 24h emergency contact and airport pickup for its international fertility patients. EggDonationFriends awarded this infertility clinic IVF AWARD 2016 in two categories. Would you like to know more?
Looking for "best" IVF clinic abroad?
We analyse your needs, egg donor availability, destination preferences and find top IVF Clinics for you.
Why EggDonationFriends awarded IVF-Spain?
IVF-Spain has received IVF AWARD 2016 for PGD/PGS Program and for Egg Donation Program. This fertility clinic located in Spain offers breakthrough services in terms of PGS (preimplantation genetic screening) and PGD (preimplantation genetic diagnosis). If you are looking for information on fertility treatment overseas for yourself or your partner, this is a must-read for you.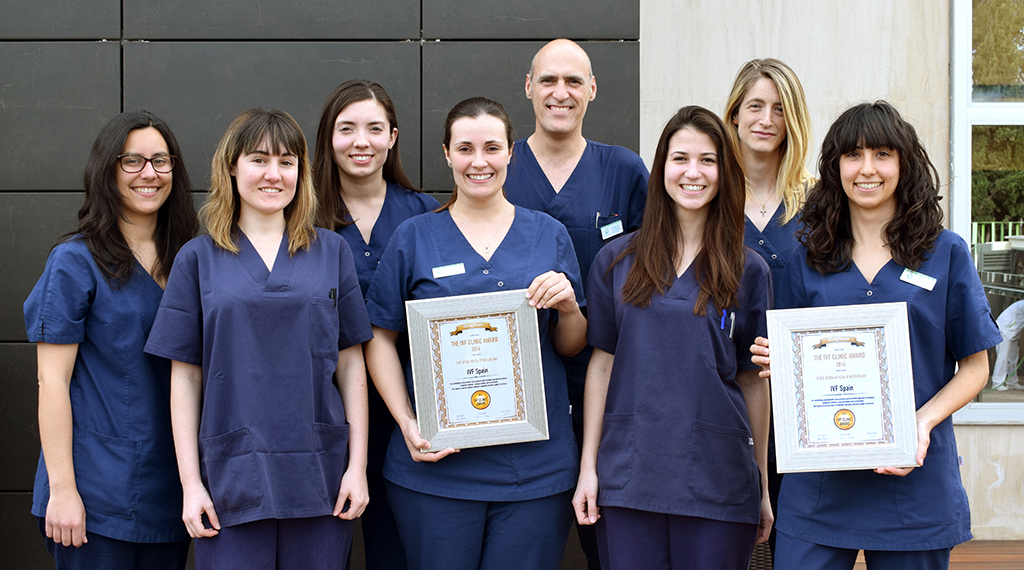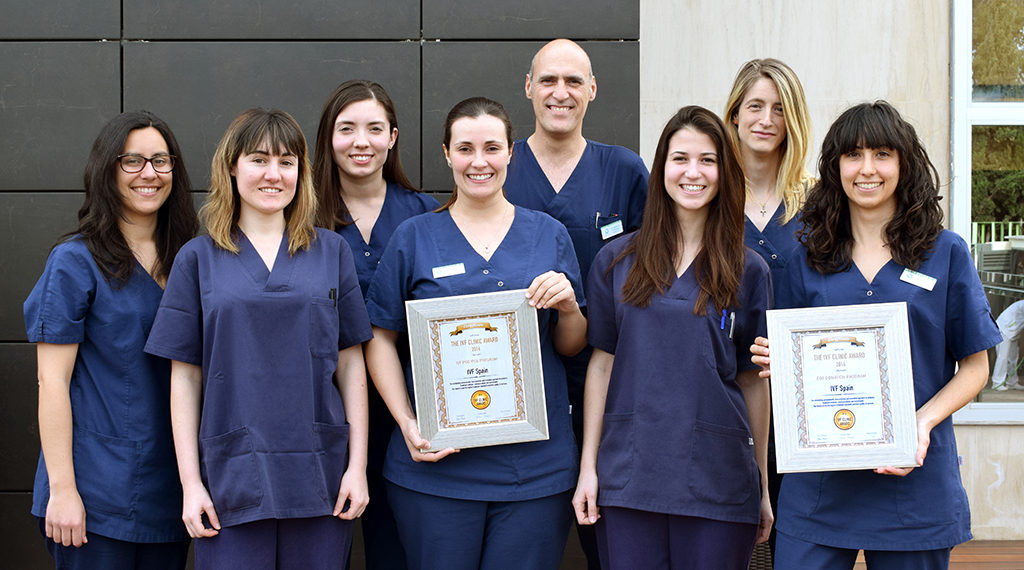 IVF-Spain offers:
An affordable and more accurate PGS. This clinic located in Spain introduced state-of-the-art PGS which uses NGS (Next Generation Sequencing technology). This technique has a higher resolution than arrays and it allows the detection of chromosome imbalances affecting small parts of chromosomes ("segmental abnormalities"). PGS with NGS is also able to detect "chromosomal mosaicism" (the presence of two or more populations of cells with different chromosome number in the embryo). These two phenomenona are quite frequent among human preimplantation embryos and were not being detected with the old gold standard aCGH. Both, segmental abnormalities and chromosomal mosaicism can compromise embryo viability and hence its detection using NGS can help reduce the incidence of miscarriage and improve ART success. NGS technology is also

more affordable for couples

as it allows the simultaneous analysis of 24 embryo biopsy samples in a single run and thus reducing the cost per sample.
Low risk PGS. IVF-Spain has perfected their PGS technique in order to have

as little interference with the embryo as possible

(which we believe will help you, the mother, to have live birth and decrease obstetric issues). At our clinic, the fertility doctors only practice biopsies in expanded blastocysts (Day 5 embryos as opposed to biopsies taken in Day 3 embryos) where the embryo displays 2 cellular masses: inner or embryoblast (becomes the baby) and outer or trophoblast (becomes the placenta). The doctors take cells from the trophoblast which consists of more cells which also replenish quicker. This is IVF-Spain's mission:

minimal harm to the embryo.

Even lower risk advanced technique. IVF-Spain's technique consists of pinching the embryo's membrane (assisted hatching) in Day 3 of development and allowing the embryo to develop till Day 5 and start exiting the membrane on its own as it would normally do to implant, therefore the doctors can take the tip of the cells that are showing outside the membrane. Again this is good news for the mother-to-be: it results in

much less invasion and interference with the embryo.

Perfect embryo conservation. The embryo is then vitrified (never frozen) which doesn't change its physical state, but simply slows down its activity to a negligible state. The embryo can resume normal activity normally after thawing.
High success rates. The use of PGS increases the pregnancy rate of IVF treatment at IVF-Spain to 70%.
New indication. Another novelty PGS used by IVF-Spain is that, in specific cases, (advanced maternal age and history of recurrent pregnancy loss) we also apply it to egg donation, which increases the live birth rate! Normally live birth rate of every woman ranges from 15 to 25% depending on genetics and lifestyle.

PGS decreases the average miscarriage rate.

Optimisation. When doing PGS at IVF-Spain, the fertility specialists only transfer one embryo since the pregnancy rate is very high. Genetic experts at IVF-Spain find that two embryos will compete for implantation but in some cases this could also result in a multiple pregnancy. The use of PGD at IVF-Spain is restricted to specific disease screening as long as it is listed in the Spanish norm. For non-listed diseases the case must be approved by the CNRHA (the National Commission on Assisted Human Reproduction).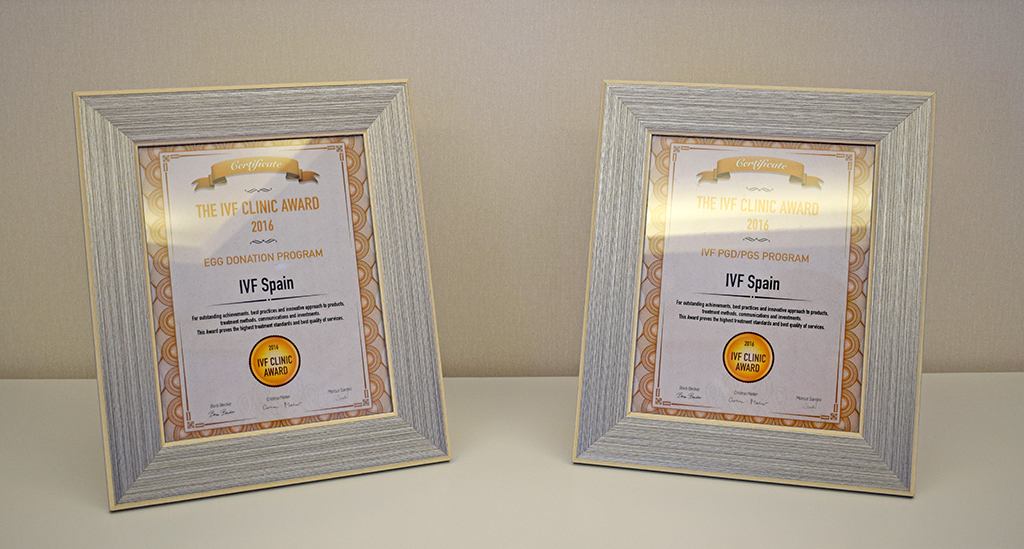 EggDonationFriends have interviewed IVF-Spain:
Why did IVF-Spain apply for IVF AWARD 2016?
Trust is a key word in fertility treatments; especially for patients travel for their fertility treatment abroad. Overseas patients actually have to put a lot of trust into their chosen fertility clinic even before their first appointment with their doctor. To do that they also have to trust the information they find online about all the fertility clinics. EggDonationFriends is a serious and very professional platform which gives real figures and facts, publishes reliable fertility-related content and has a close contact with the IVF clinics. The patients trust EggDonationFriends' recommendation and advice. This is why participating in IVF AWARD 2016 has been a clear cut decision to us. It falls perfectly in our philosophy of building trust with our patients.
What does it mean to IVF-Spain doctors to win the IVF AWARD 2016 in the PGD/PGS Program category?
This is the second time that IVF-Spain has won in this category, last time in 2014, and for the clinic's staff this continuity is the result of excellent teamwork, quality patient care, personalized treatments, the implementation of cutting edge technologies in ART, and processes and research that allow us to maintain this top position for the patients' benefit. IVF-Spain professionals specialize in egg donation treatments and we are proud that EggDonationFriends recognise the doctors' work and expertise and provide us with the opportunity to share this news with our patients.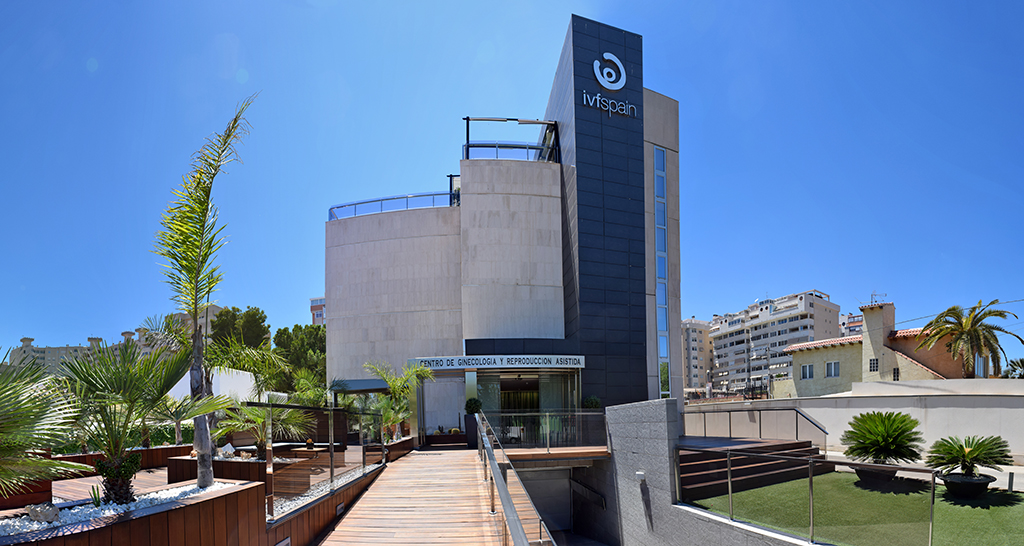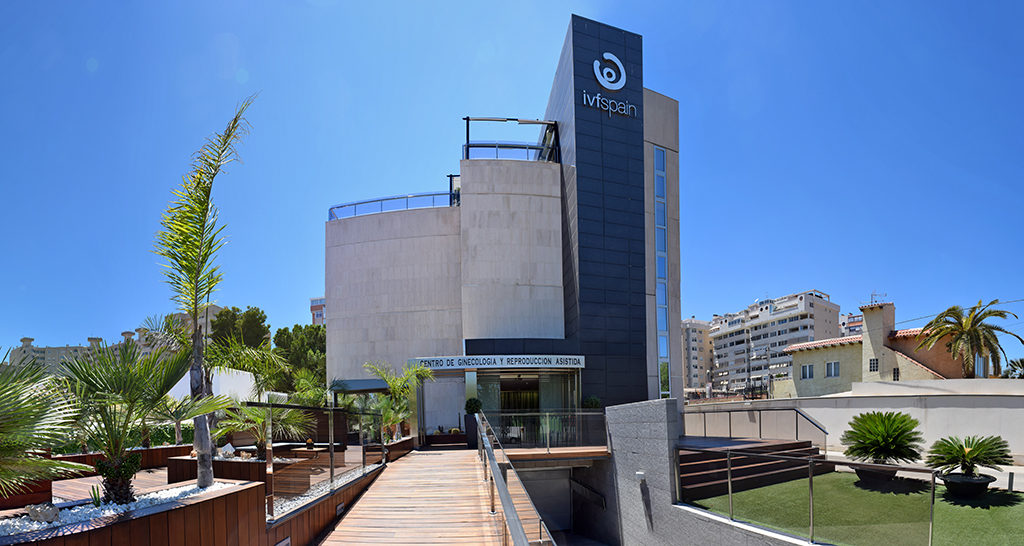 Book a consultation with IVF-Spain today
If you are looking to book an appointment with specialists at IVF-Spain in Alicante, have a look at the clinic's full clinic profile. Here you can see full fertility treatment options, IVF with donor eggs cost, donor characteristics available and much more. Contact the clinic today by clicking on the Contact Clinic button.