ReproGenesis is a reproductive medicine clinic, based in beautiful Brno in Czech Republic. It offers all types of fertility treatments, the most popular being: embryo monitoring, IVF, egg donor program, Cryopreservation or Embryo Glue.
This Czech fertility clinic in Brno can be proud to have top success rates for their IVF with egg donor treatments:
67% success rate for fresh cycles and
53% success rate for transferring frozen embryos.
ReproGenesis is among few European fertility centres which are equipped with a top technology cameras, Embryoscope, which can control the development of embryos. This advanced system helps in selecting the best embryos. Such an advanced technology considerably boosts the probability of an egg implanting successfully and can result in pregnancy.
Why EggDonationFriends decided to award ReproGenesis?
The jury's verdict is that Personalized Treatment Award goes to ReproGenesis because of the clinic's focus on understanding the patients' dreams about having a healthy baby and empathy. The clinic's doctors and IVF professionals provide assistance to international infertile couples and aim to do everything that is possible to help patients realize their dream of having a family.
ReproGenesis is not only popular with Czech patients but also with international couples searching for assisted reproduction. Did you know that:
20% of ReproGenesis's patients are from the UK
20% from Germany
10% from the USA
10% from Slovak Republic
10% from Austria,
and the remaining 10% from France, Sweden, Russia, Israel and other countries
What is also important, 90% of the international patients at ReproGenesis are treated in their own native language. The fertility clinic offers treatment in English, German, Italian, French, Russian, Spanish, Portuguese, Czech and Slovak.
EggDonationFriends have asked ReproGenesis two questions:
Why did ReproGenesis take part in IVF AWARD 2016?
We, at ReproGenesis, believe we offer the highest quality of top-notch IVF treatment and services. By applying for IVF AWARD 2016 we wished to be recognized for our successful work, to strengthen our reputation and to become even more visible to patients from foreign countries that we are able to help with their fertility struggle. We also consider the IVF AWARD to be the most reputable international award in the fertility industry. Simultaneously such an award is a significant measure for the patients as they use awards as a determinant in looking for the best clinics.
Taking part in IVF AWARD was as well a simple wish to win since these awards do not go to just any clinic and have to be earned. And we believe, together with our happy patients all around the world that we have earned it.
What does it mean to ReproGenesis to receive the IVF AWARD in this category?
All fertility professionals and the clinic's staff are honoured to have received the IVF AWARD 2016 for Personalized Treatment. The whole team is glad to be recognized for our engagement in personalized treatment and care. It is something we focus on in everything we do on a daily basis. Consequently, we notice that our commitment, dedication and the huge effort of every team member of the clinic bear fantastic fruit. The fertility professionals at ReproGenesis think of their work as an extremely rewarding experience, because in the end they feel they really make a difference!
We shall continue our work hard having in mind this award and our patients! We will keep making sure ReproGenesis is always a synonym of the top treatment standards and best quality patient services.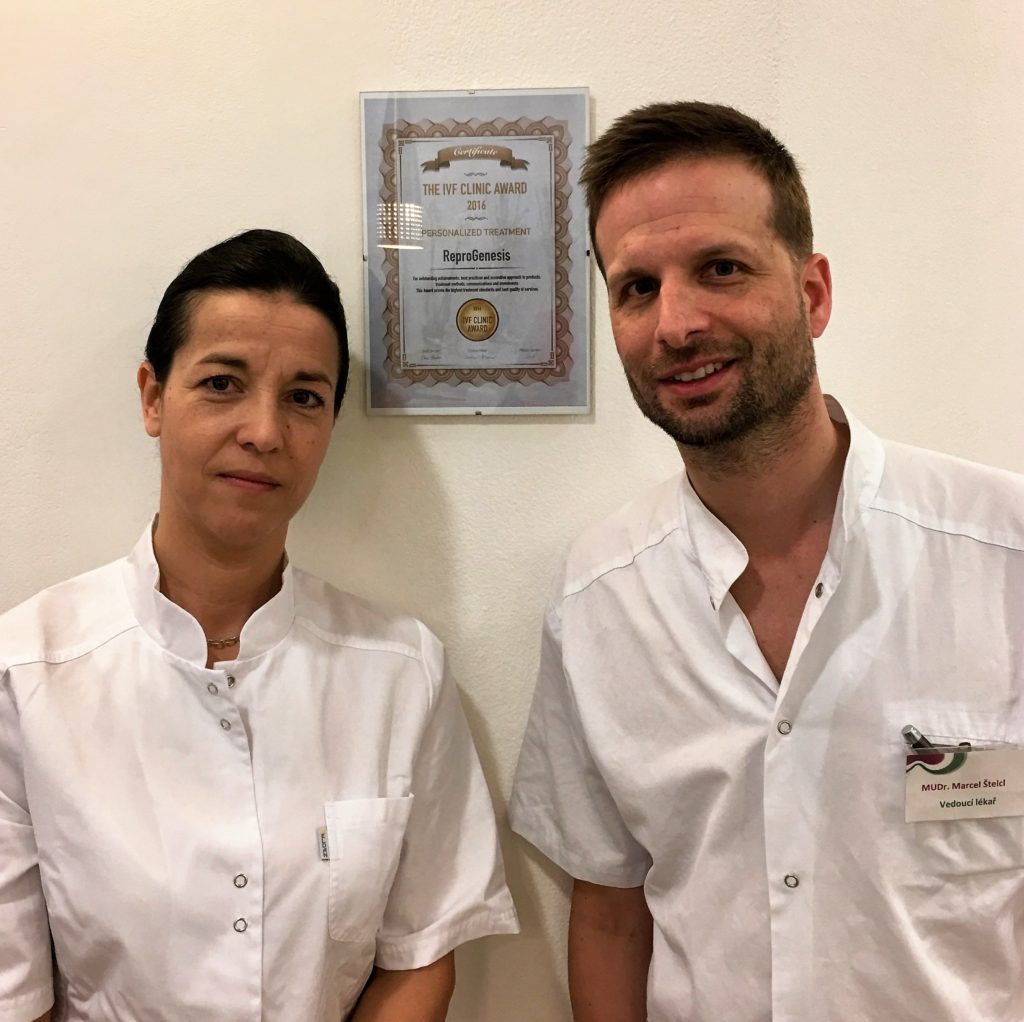 ReproGenesis  IVF clinic – contact
If you are starting your journey to parenthood and wish to have a healthy baby, choose a clinic which is patient-friendly and which treats international patients in their mother tongue. Check other  IVF egg donation clinics from the Czech Republic.
Stay with EggDonationFriends for a fresh article about the best IVF clinics every Friday. Get in touch with us on EggDonationFriends social media: Facebook and YouTube!