Anne and Sofia are among hundreds of couples who trusted the Instituto Bernabeu in Palma de Mallorca clinic to have their baby with the exclusive technique which allows two women to share motherhood.
Anne and Sofía have been a couple for 8 years. They have always wanted to start a family together, but it was never the right time; until one day they decided to take the plunge. "After a lot of thought and research, we decided it was time to expand our family", says Anne.
"We took the plunge", adds Sofia as she caresses Anne's belly, who's 8 months pregnant with Martin. She tells us their story in one of the rooms at Instituto Bernabeu Mallorca, where they have undergone their treatment.
They confess they didn't know the ROPA method and they fell in love with it when they were told about it at the clinic.
"When you're with a team of professionals who explain everything in detail and solve all your problems in an honest way, it makes it easier to decide. It was them who told us about the treatment we have done. They explained everything to us and we loved it, the truth is that when we think about it, it's just amazing, because the ROPA method allows us both to be part of this pregnancy".

Anne and Sofia
This is an exclusive treatment for female couples where both members actively participate in the process, one of the mums undergoes ovarian stimulation to provide her eggs which are inseminated in the in vitro fertilization (IVF) laboratory with donor sperm; the other mum will prepare her endometrium to nest the embryo. They both trusted in Instituto Bernabeu Mallorca because of the good references they had from other friends, who had already taken the step.
"It has been a long process and you have to be prepared because you have to go down many roads until you reach pregnancy", explains Anne, who acknowledges that feeling comfortable and cared for has helped her overcome the road bumps. They are both grateful for the professional and friendly treatment received since, every time they had a problem, they phoned and immediately received an answer to their doubts.
"We have felt supported in every visit, they have solved every doubt, reassured us with every fear. We have had a lot of confidence and they have made us feel very comfortable. Every time we come to the clinic we have felt cared for in every aspect. So, for us, Martin is the little miracle we owe to Instituto Bernabeu Mallorca", explains Anne, and Sofia adds "In fact, we say our baby doesn't come from Paris, but from Mallorca".

Anne and Sofia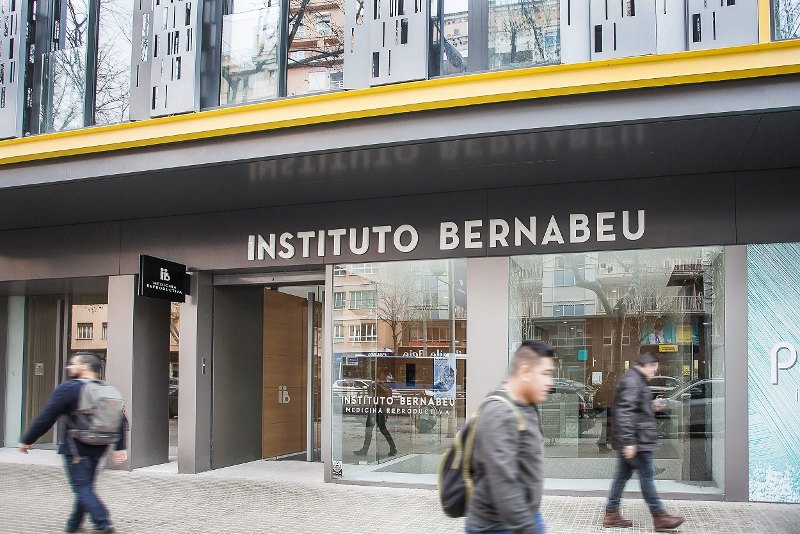 They Encourage Other Couples
When it comes to encouraging other couples, they acknowledge that "the decision is difficult to make because it changes your life, but we encourage other couples to take the plunge. It's just wonderful when they call you and tell you that you've made it, that you're pregnant".
Coming to Instituto Bernabeu Mallorca was a natural choice because they both have acquaintances and friends who have undergone the same process at the clinic and had very good references. But both recognize it has not been easy to achieve their dream. In fact, their first pregnancy resulted in an ectopic one, a hard blow which took a year to overcome until they achieved Martin's pregnancy.
Same-sex Couples' Rights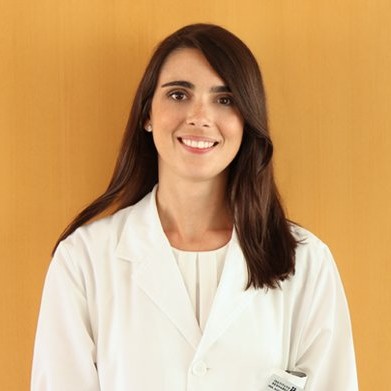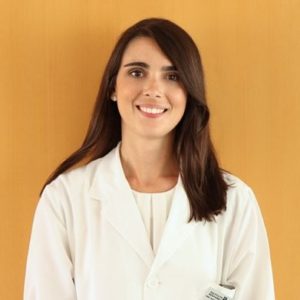 Dr Alicia Herencia, gynaecologist at Instituto Bernabeu
Spain is one of the most advanced countries in the field of assisted reproduction and is also a pioneer in recognizing same-sex couples' rights. This 2023, the law has taken another step further, as explains Dr Alicia Herencia, gynaecologist at Instituto Bernabeu, who says that "the new Trans Law allows the LGBTI collective to have access to assisted reproduction techniques with the same rights as the rest of the population, and also introduces the novelty of not married female couples to be able to register their child in equal terms as the rest of couples when using the ROPA method, without having to initiate an adoption process.
Gay-friendly Clinic
Instituto Bernabeu Mallorca is part of a Group of 9 clinics, two of which are in Madrid, and also have branches in Alicante, Albacete, Cartagena, Elche, Benidorm and an international one in Venice, characterised by having been considered gay-friendly for years, applying specific techniques for LGBTI couples.
Other LGBTI Options
To learn a little more about the options available for lesbian couples, Instituto Bernabeu explains that the IVF ROPA method undergone by Anne and Sofia is a perfect assisted reproduction technique because both of them get to participate actively, one providing her eggs, and the gestating mother, prepares her uterus to receive the generated embryo.
But there are other alternatives, one of which is Embryo Adoption, where the couple adopts an embryo that one of the mums will carry. This technique is recommended when a simpler treatment is desired or when other reproductive treatments have failed. An important fact is that the embryo is always transferred at the stage most similar to the natural one, in the blastocyst stage (day 5-6 of development), which means a greater chance of achieving pregnancy.
Pregnancy Guarantee Programme
At Instituto Bernabeu Mallorca, they are aware that starting an assisted reproduction treatment involves the arising of many doubts, and statistics show that pregnancy is not always achieved at the first attempt, and in many cases, the process has to be repeated several times.
Patients at Instituto Bernabeu have at their disposal a programme that offers them peace of mind: the Unica Bernabeu pregnancy and childbirth Guarantee. It is a closed quotation programme offering peace of mind to achieve pregnancy in less time and the personalised assisted reproduction treatment method of the patient's choice.
It has different modalities and combined treatments. It includes all necessary tests at no extra cost, such as ultrasound scans, analysis, all in vitro fecundation laboratory processes and, among others, the genetic disease test (GCT) for all our egg and sperm donors. For lesbian couples, Unica Bernabeu IVF ROPA and the ROPA + Embryo Adoption guarantee programme are available.
Patients' Age for ROPA Method
Depending on the selected modality, the Guarantee is determined by the patient's age. A pregnancy Guarantee can only be requested by women under 43 years of age for the programmes with combined treatments such as the first treatment of IVF or double IVF with own eggs and the two subsequent ones with egg donation or embryo adoption. If the patient opts for the egg donation or embryo adoption programme, she has to be under 50 years of age. And for the ROPA Guarantee for female couples, the mother providing the eggs must be under 38 years of age.
All-inclusive Guarantee Programme
There are no surprises in the Unica Bernabeu guarantee programme, which includes everything necessary for the assisted reproduction treatment success: ultrasound checks, analysis, tests and the entire fertility treatment medical process.
Strictly Selected Sperm Donors
In order to carry out the ROPA process, the main step is sperm donation, and at Instituto Bernabeu, the donor selection is performed in a very rigorous manner. All patients at the clinics have the peace of mind of knowing that the donors have to pass the most stringent medical, psychological and genetic tests before taking part in the donors' programme. In fact, only 9% get past the demanding health checks.
Instituto Bernabeu has its own bank with more than 1,100 sperm samples to assign the one with the greatest physical similarity to the patients. Likewise, the Genetic Compatibility Test (GCT) is carried out free of charge, and analyses and prevents the transmission of more than 600 or 3,000 hereditary diseases, depending on the type of test chosen by the couple.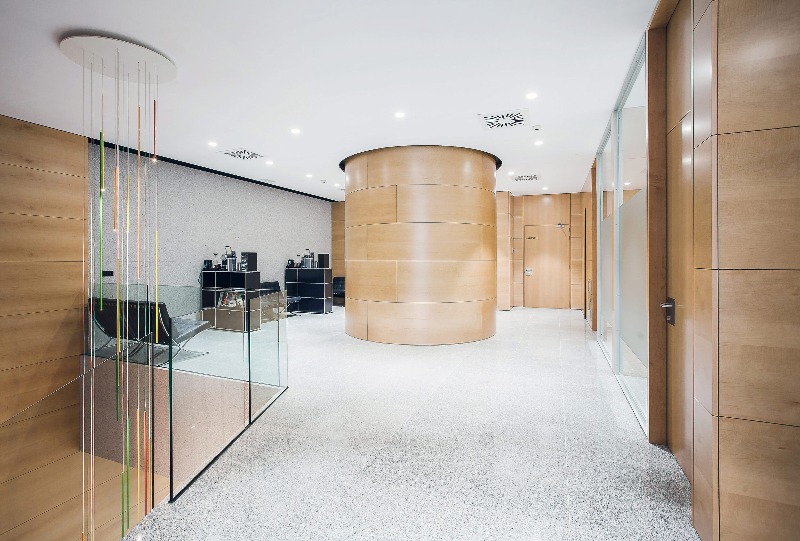 Instituto Bernabeu – Leader in Personalised Reproductive Medicine
Reproductive medicine has evolved as our society has progressed and today it offers the LGBTI collective different alternatives to start a family. Four decades committed to assisted reproduction have positioned Instituto Bernabeu as a leader in the application of the most avant-garde techniques, which has allowed them to develop more than 400 R+D+I projects so their patients may benefit from reproductive medicine tailored to their real needs.
Among the latest investigations published in international journals, a study on the endometrial microbiome and its relationship with embryo implantation failure has been published in the Microorganisms journal. On the other hand, JBRA Assisted Reproduction talks about a research study on whether it is possible to know the oocyte maturation without the need for a blood test. Today, Instituto Bernabeu treats patients from more than 137 countries in its 9 clinics and has enabled the birth of more than 20,000 children. It has recently opened its second clinic in Madrid.