Making a decision to have an egg donation treatment abroad, instead of in your home country, should be preceded by thorough research into donor egg IVF abroad. Almost all European IVF centres (except the ones in Germany) offer in vitro treatment using donor oocytes. One of the most popular egg donation destinations is Spain which has very relaxed reproductive medicine regulations, e.g. accepting single women and female same-sex couples. If you are looking into researching this IVF destination, we are here to help. Today we are presenting you an interview with Dr. Ángela Llaneza, a gynecologist at Instituto Bernabeu Madrid. We have asked dr. Llaneza to shed some light on the process of treatment at Instituto Bernabeu in Spain which has centres in Alicante, Venice (Italy), Madrid, Mallorca, Cartagena, Albacete, Elche, and Benidorm.
Dr. Ángela Llaneza graduated in medicine from the University of Oviedo. She specialised in gynaecology and obstetrics at the Hospital Clínico San Carlos in Madrid. Her professional interests focus on implantation failure and reproductive immunology. She practices exclusively at Instituto Bernabeu Madrid attending English, Italian, and French-speaking patients. Dr. Llaneza has a Master's Degree in Human Reproduction from the Spanish Fertility Society at the Complutense University of Madrid. She is a member of the Spanish Fertility Society (SEF) and the European Society of Fertility (ESHRE).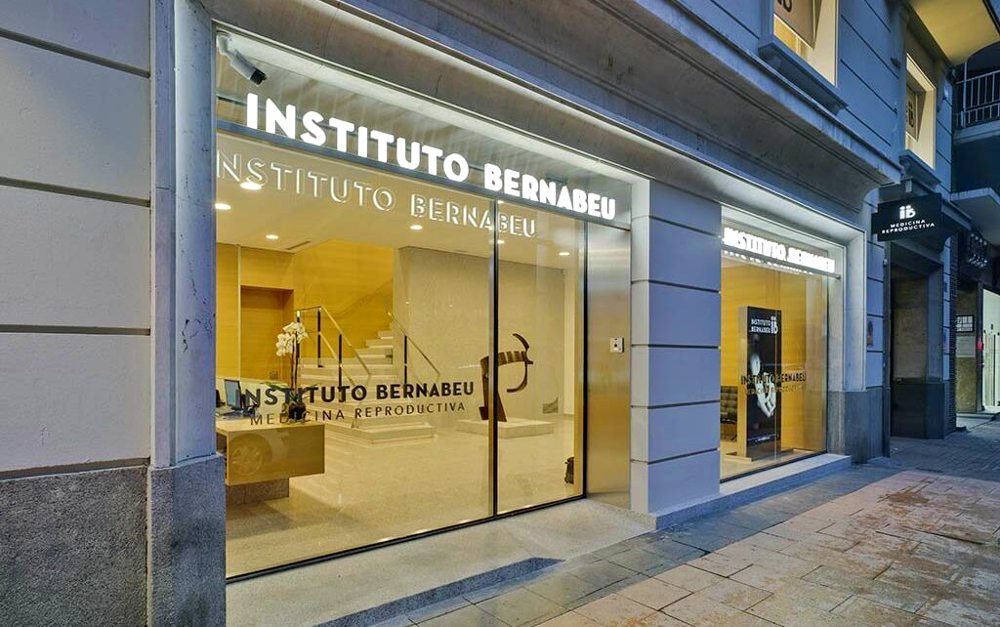 Can you tell us why patients from abroad should consider Spain as their destination for an egg donation program abroad?
Instituto Bernabeu has more than 35 years of experience in reproductive medicine. We were among the pioneers back then and we remain committed to providing our patients with all the available resources and personalized medical care to help them.
What egg donors are available at Instituto Bernabeu (race/ethnicity, proven fertility, age)?
We are able to provide matching donors from any ethnicity. Most of our donors have proven fertility and have undergone extensive testing beyond what is required according to Spanish regulations. On average, our donors are 25 years old and less than 33 years of age.
Do you use your own egg bank or external egg banks?
We have our own egg bank and that allows us to control all the processes, from the donor selection to the freezing and storing of the oocytes.
How egg donors are qualified for the process?
We carry out very strict psychological, genetic, and medical check-ups, and only those suitable candidates will eventually be able to become part of our donation program. It is important to keep in mind that the aim is the birth of a healthy child and, in order to guarantee the safety of the procedure, the selection of candidate donors includes a psychological assessment and medical assessment, analysis of the most common infectious diseases and a genetic analysis so that the most common hereditary disorders with a risk of transmission to offspring (cystic fibrosis, thalassemia, spinal muscular atrophy, fragile X) can be ruled out.
Do you offer fresh and/or frozen oocytes? How the egg donation cycles are organized and managed in terms of synchronization?
We offer both fresh and frozen oocytes. Although it would be possible to do a fresh donation upon request, frozen oocytes yield the same results and improve the flexibility of the process, making it overall easier for patients. Thanks to the medication, we could synchronize either the egg donor with the recipient or the fertilization of the eggs with the fertilization so we can do a fresh blastocyst transfer.
How the egg donor matching with the recipient process is managed? Is it possible to match and "book" the donor before the first visit to the clinic?
They are matched according to the Spanish regulation, taking into account the recipient's phenotype and the blood or both blood types. This means that we will need pictures of the recipient. Complementary, in couples, it could be possible to perform a genetic matching between the male partner thanks to genetic compatibility testing.
What is the average number of visits and time spent in the clinic for patients travelling for IVF with donor eggs from abroad?
If our doctors do not find the need to see you in person in order to have a clearer insight into your medical situation, the whole process can be done remotely, needing just two visits to Spain, one to provide the sperm sample, which could also be left frozen, and another one on the day embryo transfer. We also offer one-day testing visits in which the medical visit, all of the complementary exams could be done and the sperm sample could be frozen.
What are important IVF add-ons patients may consider for their egg donation cycle?
We have all the resources and team to personalize the treatment. We have our own medical units that can assess your case, from implantation failure to endometriosis, so we can design a treatment specific to you. We also have our own molecular biology lab and unit, so in case complementary testing is needed we can perform the exams directly. A medical team will be behind your case to yield personalized solutions coherent with evidence-based medicine.
How the embryo transfer process is organized and managed at your clinic for patients who are travelling from abroad?
Once the patients start the treatment, we send them a detailed plan with estimated dates and we offer them a window time frame for their treatment at the clinic.
What may be guaranteed in basic egg donation programs at your clinic? The number of oocytes, the number of embryos, etc.?
We guarantee a minimum of 8 mature eggs although the average is 11 eggs per treatment. Nevertheless, we cannot guarantee a number of embryos as this will depend not just on the quality of the eggs but also on the male factor.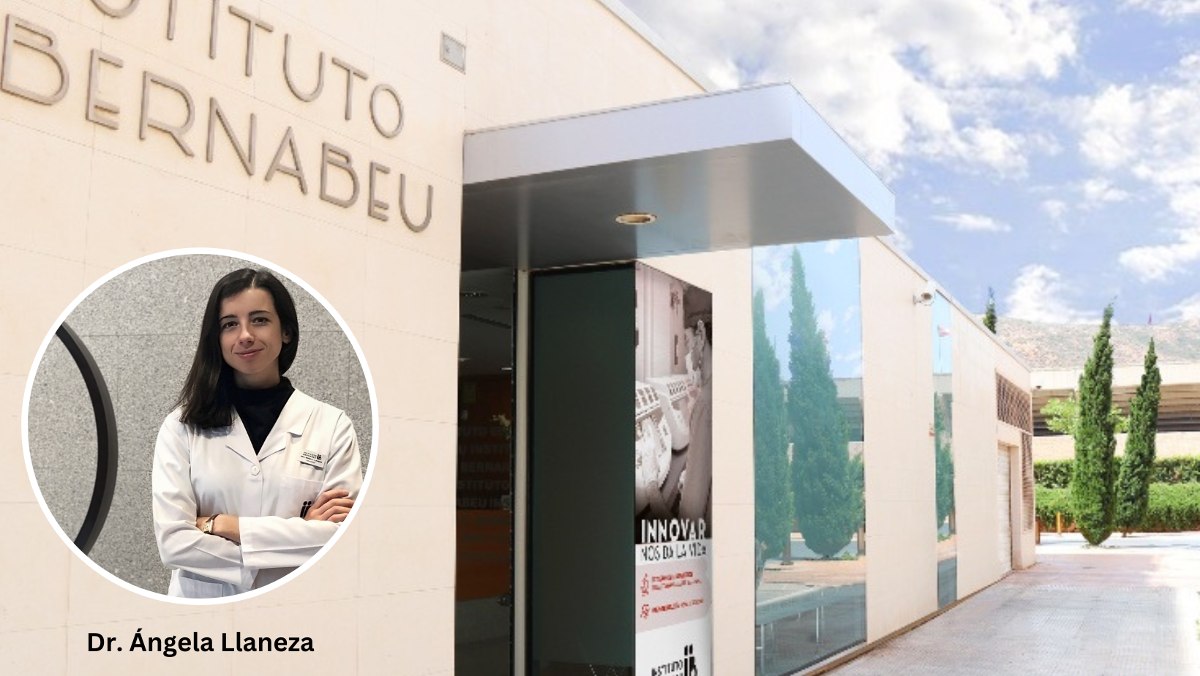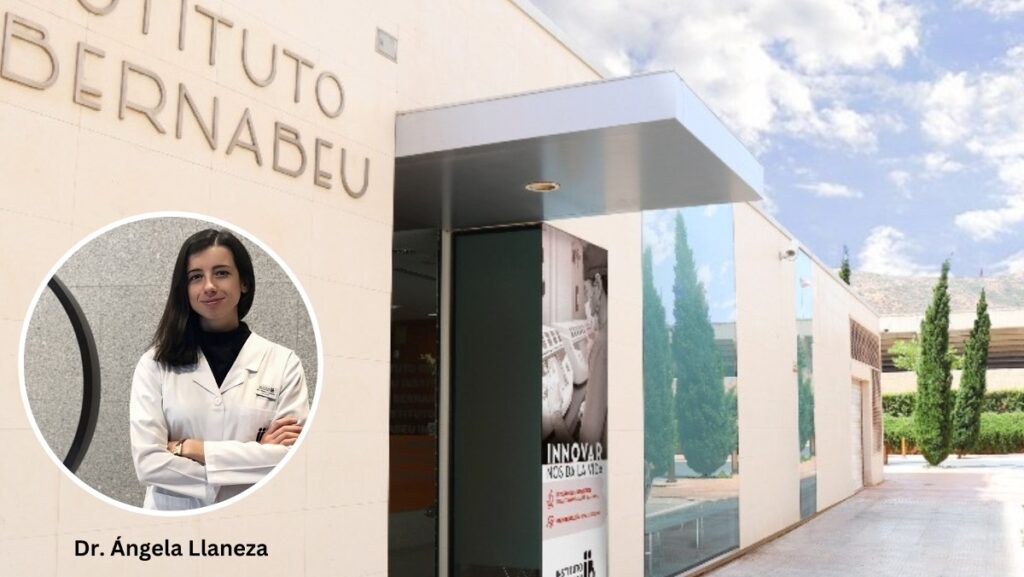 Are there any tests/scans or other diagnostics patients should provide before the first visit to the clinic when travelling for an egg donation cycle?
Patients are advised to provide all of their available medical information comprising lab test results and reports from past cycles in order to have the full picture of their situation. Our doctors will assess the need to perform new exams or update past exams.
What are the documents (contracts) patients need to read and sign before starting an egg donation program?
All the patients must complete the phenotype form and sign the necessary consent forms before starting the treatment.
From which countries do patients most often travel for an egg donation program to your clinic?
Patients from all around the world come to our clinics.
What kind of support do you offer for patients who are travelling from abroad for egg donation programes to your clinic?
We offer our patients both professional and logistical support. One of our gynecologist experts in reproductive medicine will follow their treatment from the beginning together with a Personal Assistant that will guide them during the process. We also have available a psychologist unit in order for the patients to feel supported throughout their treatment. In terms of logistics, we offer them a pick-up service from the airport and information on nearby hotels.
---
Instituto Bernabeu in Madrid has its own egg bank with young, thoroughly tested, egg donors from any ethnicity. Also, a Personal Assistant is available for you to guide you through the process. If you wish to know more about treatment at Instituto Bernabeu and are wondering what your IVF chances might be, get them reviewed by Bernabeu experts. Contact their team here and find out.