Ukraine is one of the very few states in the world that are very progressive and liberal in terms of legal regulations on surrogacy. Ukraine is known as one of the most popular and most often visited world destinations for legal surrogacy. Surrogacy programs in Ukraine are chosen by Ukrainian but also by international fertility patients as their last resort legal option to become long-awaited parents. Why? Intended parents choose Ukraine because of many factors. Here are a few of them:
intended parents can benefit from legal protection of their parental rights,
affordable cost,
professional support and care,
convenient location in Eastern Europe.
Legal aspects of surrogacy in Ukraine
It is worth noting that surrogacy in Ukraine has been legal for more than a few years. The regulations are gathered in the Ukrainian Family Code and many other laws (clause 2 and 3, Article 123 of the above mentioned code). Hence, you should not worry about the process. The legal way to surrogacy in Ukraine is straightforward. In Ukrainian legislature, a baby conceived via an IVF procedure using the intended parents' eggs and sperm, carried and delivered by a surrogate is considered a legal child of the intended parents.  from the very moment of conception. What is more, the intended parents are treated as biological parents of the child and are named as such in the birth certificate. The surrogate's name is not mentioned.
The clause 3 of the article 123 of Family Code reads that the intended parents can also use donor eggs or sperm and in such a case the conceived baby will be still considered a legal and biological child of the intended parents. Also, the Law of Ukraine "On transplantation of organs and other anatomic materials of human" from July 16, 1999 says that the intended parents, who rely on ART and surrogacy to become parents, are given full rights and legal responsibilities as parents in connection to children who are conceived and born in the surrogacy process.
Ukraine surrogacy cost
Becoming a parent is priceless, however, we all do realise fertility treatments come at a price, financial and often psychological. Becoming a parent should not cost you your entire life savings. IVF, egg donation and surrogacy are significantly cheaper in Ukraine in comparison with western countries such as the USA, Canada or Australia (where finding a suitable anonymous egg donor might pose a serious problem). It has been reported that Ukrainian clinics have the lowest surrogacy cost – the cost of fertility treatments and surrogacy program can be even 50-70% lower in Ukraine. Surrogacy cost is low, but st the same time, the quality of medical services keeps improving every year. The cost of surrogacy in various destinations such as India or Mexico is definitely higher than in Ukraine, even if we take into consideration traveling and accommodation expenses.
| | the USA | Canada | South East Asia | Ukraine |
| --- | --- | --- | --- | --- |
| Agency fee | $6,000 | $5,000 | $4,000 | $5,000 |
| Surrogate search | $15,500 | $10,000 | $10,000 | $1,000 |
| Surrogate's compensation | $30,000 | $20,000 | $13,000 | $16,000 |
| Legal fees | $9,500 | $8,500 | $2,000 | $1,000 |
| Clinic's fees | $8,200 | $7,500 | $7,750 | $7,000 |
| Prenatal care | $6,200 | $5,300 | $8,150 | $6,000 |
| Delivery | $6,000 | $5,500 | $3,850 | $2,500 |
| Total surrogacy cost | $81,400 | $61,800 | $48,750 | $38,500 |
Surrogacy in Ukraine – tourism
Ukraine is not only a good choice for married couples to realize their dream of having a baby in a safe and legal way. If you decide to go to Ukraine to start the surrogacy process, you can also combine the surrogacy process with mini holidays. Why not enjoy the beautiful Ukrainian landscape and cities while you wait for the necessary documents. Spending some quality time with your spouse, sightseeing, dining and relaxing will make unforgettable memories for both of you during that special time.
Surrogacy in Ukraine – visas and airfare
American, Canadian and EU citizens (and also most of Commonwealth of Independent States and soome Scandinavian states) do not require visas to enter Ukraine. Air fare is of reasonable cost as many budget European airlines fly to Ukraine. Also, you should not have problems finding hotel accommodation that is comfortable, good quality and affordable.
Flight cost to Ukraine
| | | | | | |
| --- | --- | --- | --- | --- | --- |
| | the USA - Ukraine | Canada - Ukraine | Italy - Ukraine | Israel - Ukraine | Spain - Ukraine |
| Flight cost (return ticket) | $655 | $994 | $207 | $245 | $267 |
Surrogacy Ukraine at Intersono IVF clinic
Intersono IVF clinic based in Lviv works with "May There Be More of Us!"- a charity foundation. They have been successfully conducting Ukraine surrogacy programmes since 2005.
surrogacy in Ukraine is entirely legal,
approximately 264 babies have been born thanks to surrogate mothers,
the oldest surrogate child in Ukraine will be 11 on 12th May 2018,
broad list of surrogate mothers (120 surrogates to choose from),
support of surrogacy lawyer,
COB.
If you're thinking of surrogacy in Ukraine, as an intended parent you can be certain that this type of program carried out at Intersono IVF clinic will meet your expectations. Friendly and well-qualified staff at the clinic will make sure your surrogacy process goes as smooth as possible.
Intersono IVF Clinic offers assistance in:
surrogate screening process and selection;
medications for the surrogate (to be used for the embryo transfer);
the entire IVF cycle;
hCG test;
medications for pregnancy preserving therapy;
genetic tests: PRISCA I and PRISCA II;
pregnancy monitoring;
arranging the delivery in one of the maternity hospitals in Lviv;
compensation for the surrogate mother;
legal assistance with Ukrainian COB.

Surrogacy Ukraine – eligibility
There are a few restrictions for the intended parents. Surrogacy in Ukraine is available only to officially married heterosexual couples who have been diagnosed as infertile and have medical indications for surrogacy. In order to be considered, you will need to produce your marriage certificate (certified by a notary) and letter from your doctor confirming the infertility.
Intersono IVF Clinic offers four types of surrogacy programs:
with own eggs.
with vitrified embryos.
with donor eggs.
Guarantee: 100% child birth.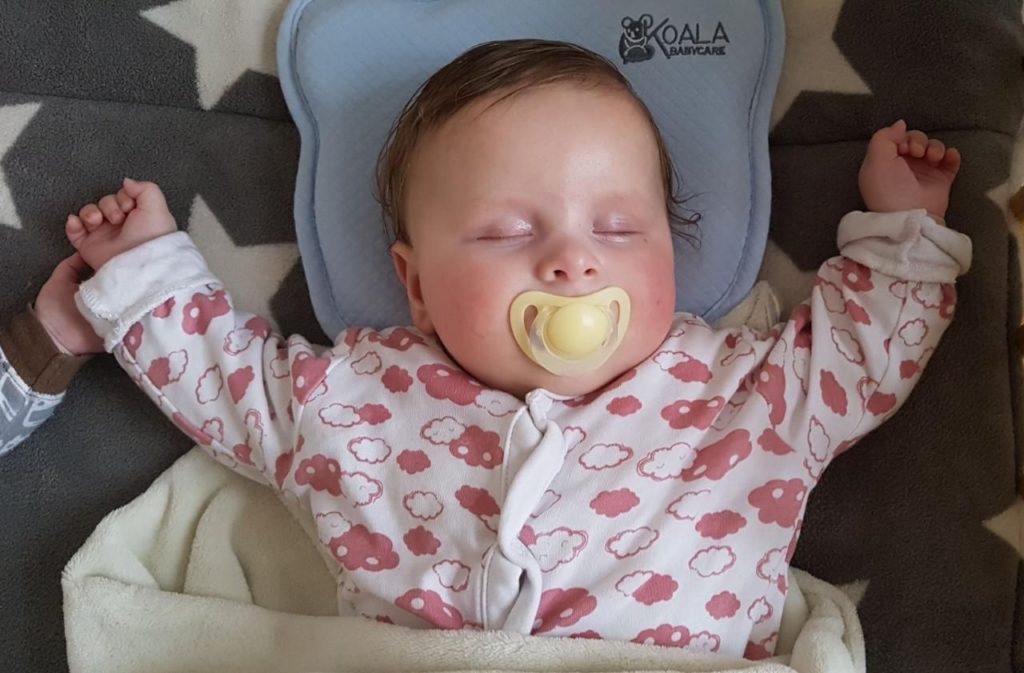 Surrogacy Ukraine – final steps after successful birth:
legal support for the child's parents,
preparing the necessary surrogacy legal documents needed by your country embassy so you can apply for a passport or emergency travel document for your child,
a visit to the embassy in Kyiv,
additional services if needed (translating documents, notary's services, etc.)
assistance by Intersono IVF clinic's experts. You can receive expect help in confirming and recognizing your parental rights and assistance during any other procedures of naturalization of a new citizen in your residence country.
| | Australia | Canada | Ukraine | UK | Germany | Sweden | Israel | Poland | Croatia | Ireland | USA | Italy | Hungary |
| --- | --- | --- | --- | --- | --- | --- | --- | --- | --- | --- | --- | --- | --- |
| % of surrogacy patients | 2% | 1% | 10% | 5% | 6% | 2% | 21% | 8% | 4% | 16% | 5% | 3% | 3% |
As you can see from the table above surrogacy services in Ukraine have been used not only by local infertile patients. Intersono IVF Clinic surrogacy services are trusted and used by fertility patients from Poland, Ireland, Germany, the USA, Japan, Italy, Australia, the UK, Canada, Bulgaria, Hungary, Israel, Belarus and Croatia. At Intersono IVF clinic you will meet understanding and sincere desire to help your dream to become parents come true!