Assisting Nature, fertility clinic from Greece has been awarded (for the second time) the IVF CLINIC AWARD 2017 in the category Innovations. The clinic's operating model individually supports all patients via a monitoring group that has developed a strong relationship between staff and patients. The goal of the clinic is to be on the frontline of the world's best IVF practices, but also to go forward with innovations and research, thus creating a new, fresh contemporary model of IVF management.
Assisting Nature is one of the world's first Paperless IVF Clinics. Protection of the natural environment is a priority for the clinic and, at the same time, an obligation to reduce the environmental burden and improve clinical practice by considerably reducing the use of paper and immersing in the digital world. Assisting Nature staff think green and encourage trends which are environmentally friendly: saving e-mails, documents, receipts and invoices rather than printing them. What are the benefits for the clinic's patients? All patient forms are accessible and downloadable from Assisting Nature website to prevent overprinting. The clinic's staff encourage communication by e-mail, phone and using web based applications. Such communication is convenient for patients as it is much faster than traditional post. Patients are not flooded with endless, unnecessary paperwork which can be easily lost or misplaced.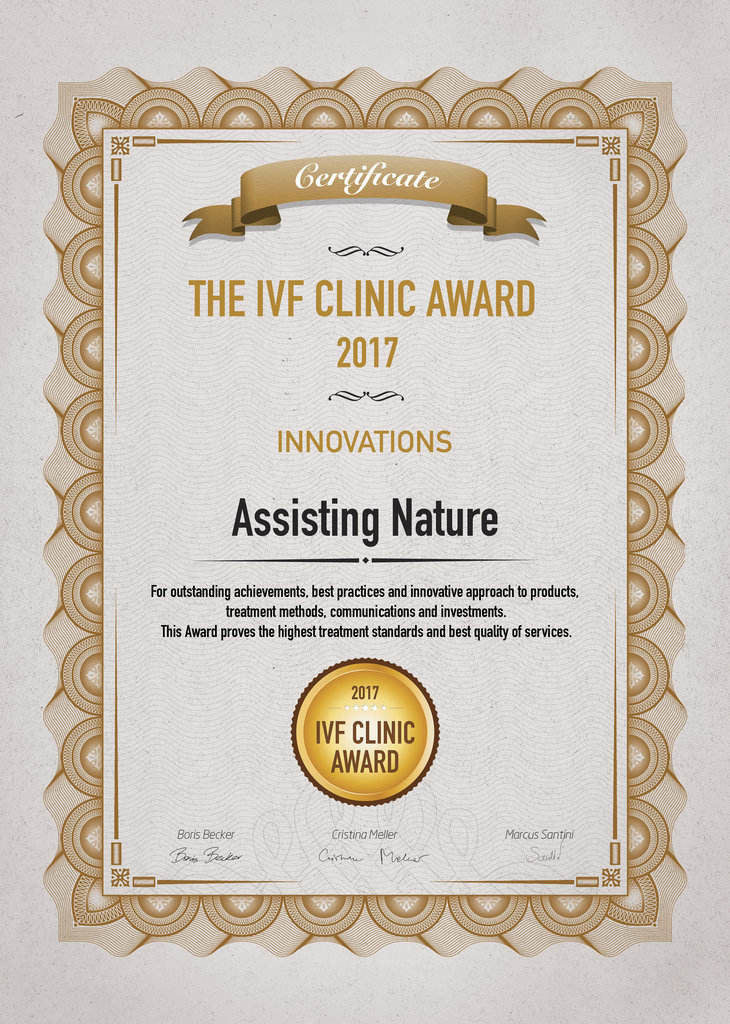 What is more, paperless clinic practice means transition from paper to electronic patients' health records. Electronic records have unquestionable edge over paper records – they can be easily copied and stored safely. The transition from paper to electronic records may be a long and painful process, but it does not have to be like this. Assisting Nature IVF Unit has been striving to create an entirely paperless practice not only to help facilitate everyday work and improve patient experience but ultimately to help our planet.
Assisting Nature – Innovations in the Lab
The clinic's state-of-the-art Embryological Laboratory operates in class I Clean Room environment using IVF Witnessing for all procedures. Quality control within the laboratory strictly adheres to ISO standards and laboratory parameters such as temperature, gas concentrations and pH are controlled daily. Quality control and management systems, with continuous monitoring and alarm systems over text messages and e-mail guarantee uninterrupted optimal culture conditions for the patients' embryos. HEPA filters provide filtered air under positive pressure. Access to Assisting Nature laboratory is through air shower, to remove any volatile organic particles. Moreover, constant temperature and low light intensity are maintained throughout the laboratory. The laboratory is equipped with Corian antimicrobial countertops, which do not release any toxic compounds. Individual incubator chambers that reduce to minimum the potential disruption of ideal culture conditions are available for every patient when performing any kind of embryo manipulation. Also the RI Witness system ensures absolute transparency, traceability and identification of all gametes at every step of the process, with the use of radiofrequency identification technology to track and record every sample. Each patient has got their own RI Witness card that is inserted into the Witness Antenna in the operating room. From that moment on, every dish or tube containing that particular patient's genetic material is registered and tracked.
Assisting Nature's Lab
The clinic's ICSI microscopes are fitted with a high definition laser, allowing embryo biopsies at either the cleavage or the blastocyst stage. The new MIRI time lapse incubator has led to a new novel system of embryo culture. A time lapse incubator contains an intergraded video system that allows the continuous digital imaging of your embryos. Thanks to this your embryo culture can be monitored and assessed in detail from the fertilization day and until the time of the scheduled embryo transfer. In addition, this kind of incubators allow the imaging of important embryonic developmental stages, such as the appearance of the pronuclei and the cleavage/blastocyst stage. Time lapse incubators provide the embryologists with new morpho kinetic values of embryo assessment so they can easily optimize the selection of the most viable embryos.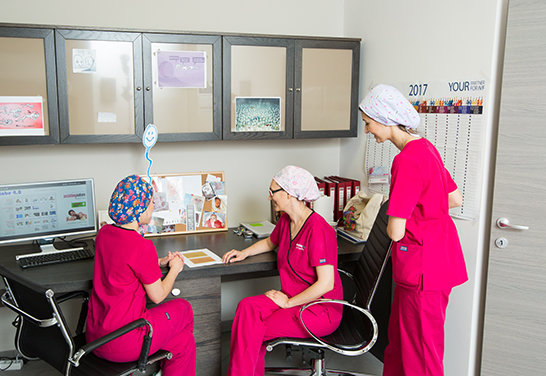 Assisting Nature and their award
EggDonationFriends have spoken to Artemis Marousou from Assisting Nature IVF Unit about the IVF CLINIC AWARD 2017.
EDF: Why did you apply for EggDonationFriends' IVF Awards 2017?
Artemis Marousou: Taking part in the competition for IVF CLINIC AWARD is a fantastic chance for us, at Assisting Nature, to explore our professional boundaries and take our medical and patient services one step further. The award gives us not only the excitement of winning but also the motivation that the competition gives us to improve our services and to provide the best quality treatments for infertile couples.
EDF: What does it mean to you to win the Award in the category of Innovations?
Artemis Marousou: Having won this year's award and especially in the category of Innovations, means that our struggles and efforts to major in Assisted Reproduction have been recognised by such independent organization. We are always proud to find out that our endeavours have been acknowledged internationally by an association such as Egg Donation Friends.
If you find the clinic's offer interesting, check Assisting Nature clinic profile for prices and success rates.