The last but not least IVF CLINIC AWARD 2017 winner is Gynem Fertility Clinic from Prague, the Czech Republic. Gynem has been recognized in the category of Customer Service & Communications. The clinic understands the needs of fertility patients, especially those coming from abroad and offers a variety of additional services often for no extra charge, for example free online Skype consultation, emergency 24 hour contact and 24/7 support for patients and even free airport pick-up and drop-off (the airport is 10 km away from the clinic).
Why Gynem in Prague?
The clinic itself is located in the heart of Prague, in proximity to hotels and the town centre. It offers a variety of fertility treatments including fresh egg donation cycle, sperm/embryo donation, surrogacy and PGD/PGS. Gynem accepts female patients up to 49 years of age and male patients without limits. The clinic's success rates are among the top ones in Europe: 63% success rate in IVF with egg donation and 47% in IVF treatment.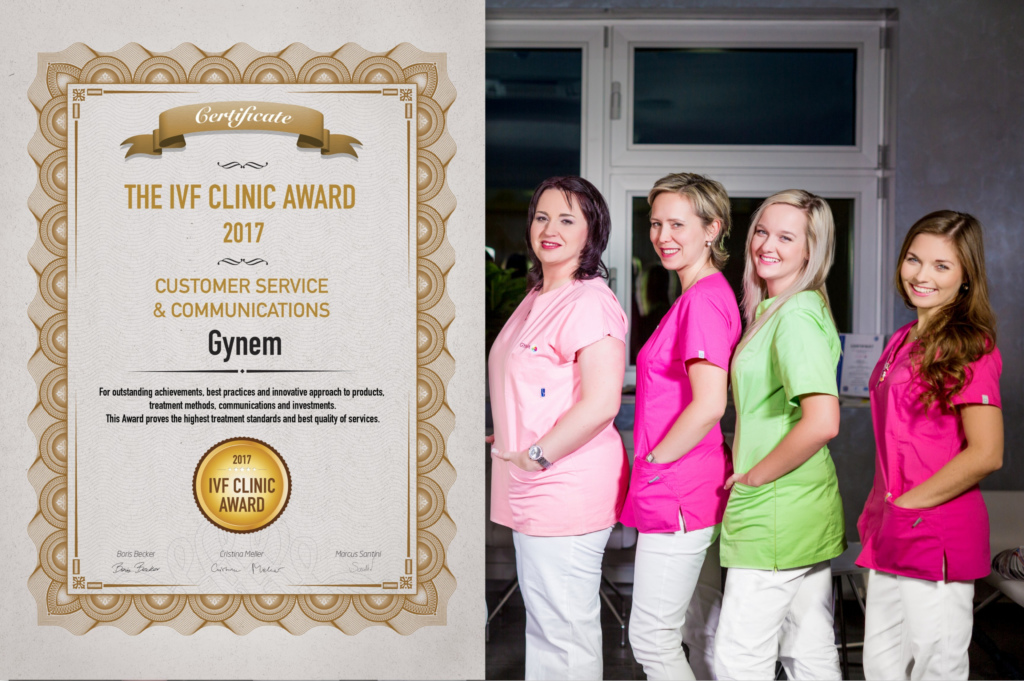 Also, the fact that Gynem is family-owned helps build trust and a sense of intimacy for patients. Gynem medical and nurse team focuses not only on medical aspects but also on patients' wellbeing during the treatment. Moreover, the clinic's International Patient Coordinators speak English which attracts many patients from abroad especially from the UK or Ireland.
Dr Milan Mrázek, PhD, Gynem's Head Physician, has an impressive over 19-year experience in ART. The rest of medical team has international experience in their field. We have spoken to Dr. Martin Mrázek, MBA, the Clinic Manager:
EDF: You have previously applied for IVF CLINIC AWARD 2016. Why did you apply for IVF CLINIC AWARD 2017?
Gynem: At Gynem Prague we are doing our maximum to ensure that our patients are the most satisfied. As a family based clinic open to international patients and with an individual approach to each individual we are applying for awards in international environment so we are well recognized.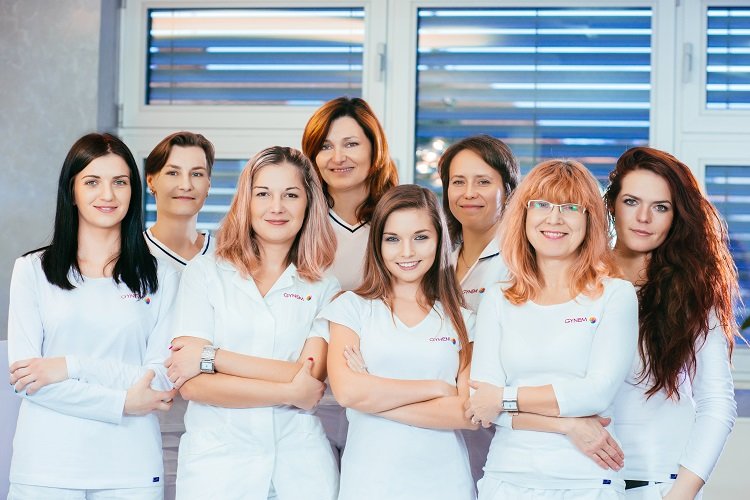 EDF: What does it mean to be recognized in Customer Service & Communications category?
Gynem: Winning in Customer Service & Communications among such a huge number of clinics from all around the world means a lot to us. We know from our patients' feedback that they are very satisfied with our customer service. We also believe that we can be even better at it and we will work on delivering even better service to our amazing clients.
EDF: What has changed at Gynem since 2016?
Gynem: Due to the increased number of patients last year we employed new patient coordinators and dedicated time to high quality training. We are aware that patient-oriented approach is crucial during such sensitive process as infertility treatment. We take communication with our foreign patients very seriously and we aim to be as professional and responsive as possible.