Gutenberg Centre Reproduction is a fertility centre from Malaga, Spain which performs several hundred IVF cycles a year and has an average 76% success rate. Frozen cycle at Gutenberg starts from 6,000 Euros. EggDonationFriends have gathered for you comprehensive information on the clinic's services and treatments available.
Why should women look for fertility treatment in Málaga, Spain? Why is Spain unique among other IVF destinations?
Spain was the first country where Assisted Reproduction Law was established in 1988 and in which there are the most advanced assisted reproductive technologies. Patients can also benefit from warm and pleasant climate of Málaga, Costa del Sol.
Could you tell us about the standards of fertility treatment in Spain?
In Gutenberg Centre Reproduction Unit we do our very best to offer quality service to our patients. The goal of our work is to help our patients achieve successful pregnancies that will result in the birth of healthy babies: our objective is what we commonly refer to as "a healthy child at home". In order to reach this goal, fertility experts at URE make sure that the quality of the entire process from beginning to end is as high as possible.
11 years ago we received the ISO 9001/2008 Quality Standard Certificate for the quality of our Gynaecology, Obstetrics and Assisted Reproductive Technologies. Since then our services are better and better. We use a system to monitor and assess our processes and we make an effort to improve the quality and satisfaction of patient care.
External quality control of the Reproduction Lab (Spanish Association of Reproductive Biology)
Clinical laboratory quality assurance program (Spanish Society for Clinical Biochemistry and Molecular Pathology
Working with the Assisted Reproductive Technologies Registry Quality and Environmental Policy / UNE-EN ISO 9001
Quality and Environmental Policy/ISO 9001
Are your patients only Spanish?
No, not at all. 75% patients are Spanish, the remaining 25% come from the UK, Ireland, Italy, France, and Morocco.
Do Gutenberg patients prefer to use their native languages?
Yes, and we deliver. We provide English, French and Spanish speaking coordinators.  If any patient prefers to be attended to in their mother tongue, we can organize it. In fact, all patients who come from English speaking countries and France are treated in English and French. We think this is highly convenient for the patient.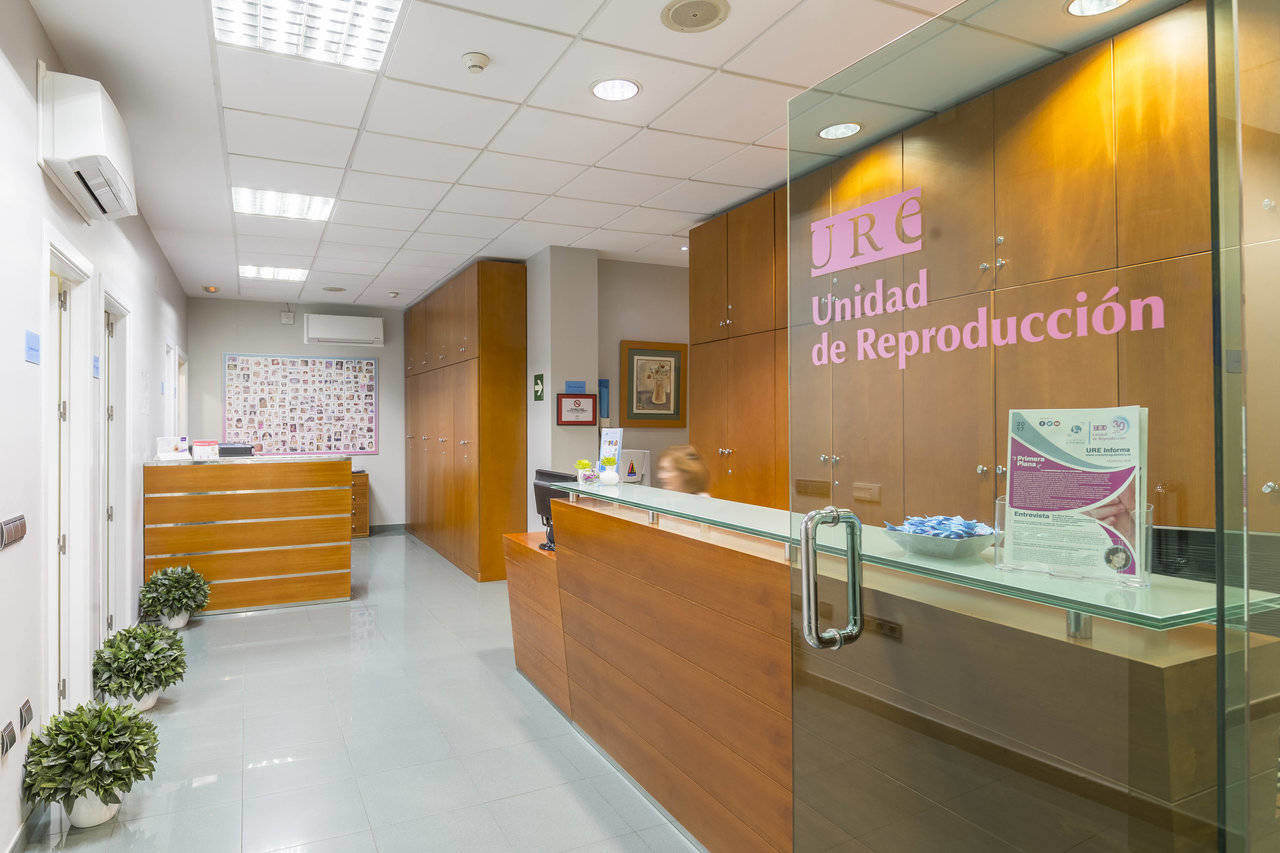 Which procedures are the most popular in Gutenberg clinic?
The most frequent treatments and procedure we do are: IVF with egg donation with ICSI, embryoscope, MACS and PGS.
What is the waiting time for donor eggs?
There is no waiting list, however the time you wait depends on the specific case.
What criteria do patients use to choose treatment in Spain as opposed to e.g. Cyprus?
Spain is always on the cutting edge. Our country is committed to the constant advances that are being made in reproductive field, and make it an effort to offer both the modern techniques and the best service and staff in order to optimize success rates.
Fertility treatment in Gutenberg Centre Reproduction Unit
Almost all popular procedures are performed in Gutenberg Clinic, with the exception of sex selection/family balancing and surrogacy.
Gutenberg Centre Reproduction Unit – Costs & success rates
What is the average IVF cost in Spain compared to other countries?
Spain seems to be more competitive. Even, we could say that our destination Malaga is even more competitive than other cities like Madrid or Barcelona.
Are success rate statistics supervised by anyone?
Absolutely, all of our success rates are monitored by our embryologists and the Medical Director, and also by SEF (Spanish Fertility Association).
Do you think your success rates can be improved?
Simply by investing in brand new technologies as we have being doing for the last 30 years. Our medical and lab personnel staff regularly attends professional training and conference and conferences that address the latest medical advances. What is more, we frequently publish articles in professional press.
Fertility treatment in Spain – Law/legislation of fertility treatment in Spain
What legal regulations describe fertility treatment in Spain?
LAW 14/2006 of 26 May + Royal Decree Law 9/2014 of 4th July + Royal Decree Law 412/1996, 1st March. There are SEF (Spanish Fertility Association) and Spanish Health Ministry which monitor the quality of IVF clinics in Spain.
Which fertility procedures are legal Spain?
Artificial Insemination
In Vitro Fertilization
Egg Donation
Preimplantation Genetic Diagnosis
Fertility Preservation
The ROPA Method (under medical indication)
Techniques
Embryoscope
MACS
Assisted Hatching
Diagnostic Testing
Semen Analysis
DNA Fragmentation Test
Sperm FISH
Endometrial Receptivity Array
Genetic Testing
Surrogacy and sex selection are not legal in Spain.
Are there any legal limitations to IVF treatment in Spain?
The egg/sperm donors are anonymous. The law allows a maximum of three embryos to be transferred. Although in Gutenberg Centre Reproduction we try to work just with one, in some cases two. Only six children can be born from the same donor who comes from Spain.
What laws regulate the donation of eggs?
Law 14/2006, of 26 May, of human assisted reproduction techniques:
What are the rules of egg adoption for patients?
Spanish Act 14/2006 on Assisted Reproduction Techniques regulates OOCYTE DONATION
together with Royal Decrees 412/1996 and 9/2014. Some legal aspects which may be of interest to users of OOCYTE DONATION are the following: Gamete donation (eggs and/or sperm) is anonymous and altruistic, which is why the recipient is not allowed to choose or provide her donor. Furthermore, the donor shall not receive payment for the donation. Children born and female recipients of gametes, either on their own or by means of legal representation, have the right to obtain general information about the donor that does not include any implication to their identity. There are only two exceptions in which donors' identities may be disclosed, as the circumstances surrounding these deem the disclosure thereof as absolutely necessary:
When special circumstances potentially harming the life of offspring are involved.
When deemed in accord with Spanish Criminal Law.
To contact the clinic click on the Gutenberg Centre Reproduction Unit profile.